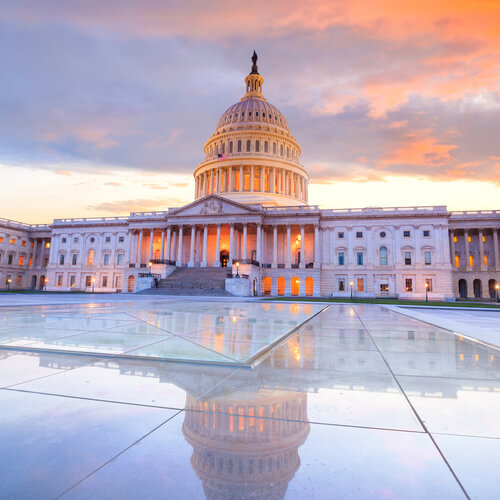 This is the first article of a five-part series on how to maximize your career in government.  Whether you are looking for a promotion or a new job assignment the five insights I will share will provide you with a competitive edge.  So many government employees see no path to career advancement; however these five steps are tried, true and tested – each one worked for me; not once – but twice: first in the United States Air Force and again in local government.   So let's begin with the first step to catapult you government career.
Always, always, always dress like a professional. Whether you are on the building maintenance staff – filing forms in the basement or cramped into a tiny cubicle in some huge office complex – always come to work looking like a professional.   Forget casual days.  When they first surfaced I asked myself why I would want to come to work wearing blue jeans and a NFL Jersey.  Why would I want to work wearing kakis and loafers? I never came up with good answers to either question. I was a government employee; I wasn't a bagger in a grocery store, a bartender or a clerk at a convenience store.
Never once during my military career did I ever see a Base Commander come to work dressed casually.  Not once while in local government did I ever see a State Governor or US Senators go to work casually dressed.  However I saw plenty of Mayors, City Council Members as well as County and School Board members dress casually for public meetings; but let's be honest their political careers never went anywhere.
The Air Force had a saying – 'Always Look Sharp'.  Well that's what I tried to do – 'Look Sharp!'  My goal was not to be the best dressed person at work – I only wanted to be a person in the room that everyone (especially my supervisors) thought dressed professionally for work.  I dressed so people would think I was a business focused – professional employee.  I avoided the cool and trendy fashions like monochromatic styles – gray ties over matching gray colored shirts; instead I wore a gray tie over white shirt or a red tie over a blue shirt.  I chose to follow the money.  Every highly paid government employee I knew who was making big bucks wore business suits, collared shirts and ties.
So I bought suits instead of sport coats.  Let's face it, going to work is not a sport and none of my government assignments ever involved cocktail parties. The pants I wore for work were three basic colors: black, blue and gray. Not once did I ever wear green, red, or white slacks into the office.  My shoes were black or brown and some nights I took a few minutes to polish and buff them so they always had a nice shine to them.
Occasionally a colleague would arrive at work wearing grey or blue shoes which stuck out like sore thumbs.  Gray shoes might be a big hit at a nightclub – but I needed a promotion – I wanted more money not compliments on my stylish shoes.  I wanted the people I assisted, as well as my supervisors, to remember me and not my shoes.  I wore simple outer garments – London Fog style; I thought overcoats and waist coasts were more appropriate then a black leather jacket or boldly colored NASCAR jacket with STP, Valvoline and MoPar patches sewn all over them.
When you dress like a professional you send a signal up and down the chain that you are a professional – that you are ready for a promotion; that you are ready for better paying job.  Ironically there's a positive side effect to dressing professionally for work – you actually tend to behave more professional.  Believe me, all things being equal, government employees who look professional are the ones who ultimately get the promotions and the prime job assignments.  To me the choice was simple:  Work hard and look cool and stay in my current job or work hard and look professional and get promoted.