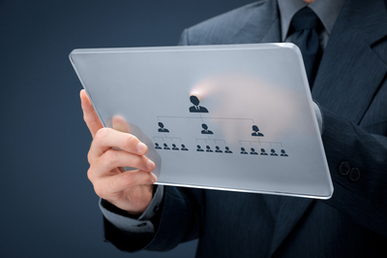 In today's organizational environment, human resources (or personnel as it was once referred to) is being asked to do much more than simply recruit talented employees, oversee benefits, and maintain personnel records.  They are now responsible for 1) legal compliance as it relates to maintaining those employee records, 2) managing employee leave in accordance with legal statutes, 3) establishing and monitoring organizational policy, 4) administering complex labor agreements, and 5) handling workplace conduct issues.  In addition, Human Resources (HR) is responsible for designing effective human capital management plans, workforce reductions, and dealing with potentially intense labor negotiations and benefits administration often across multiple bargaining groups.  While this list is by no means exhaustive, it is easy to see that the current human resources professional could benefit from automation.  The key, however, is not to simply automate a process.  Rather, it is far more important to enhance, optimize, and streamline these processes first and then deploy the best and most appropriate technology tool to that highly efficient process.
While Information Technology (IT) serves as the hub of the proverbial wheel in virtually all industries, HR serves as the spokes providing and maintaining the human capital necessary to run the proverbial machine.  Without effective human capital, an organization will not function well if at all.  The problem-solving methodologies coupled with technology-centric tools that IT professionals implement could dramatically alter the business process effectiveness of the HR operation.  Whether it's the use of a simple fillable employment application or a completely automated, Web-based process that captures each and every component of an applicant's relevant personal data, employment history, education, etc., IT can provide highly effective HR-centric solutions.
The important first step is to understand HR's goals, objectives, responsibilities, and how these fit into the overall architecture of the organization.   Once these are in place (and agreed upon by executive management), the HR department can move on to the next step, which is to understand the challenges facing HR.  These include employee relations, effective strategies for human resource management (e.g., the nurturing and enhancement of the employee to obtain greater levels of productivity), and the need for policy creation, implementation, and adherence.  The third step is to understand what drives value in the organization and where HR fits in.  This is typically found in decreased voluntary turnover, better alignment of the workforce with the organization's strategy and objectives, and an overall increase in workforce productivity (both from new employees getting up to speed and existing employees continuing to forge ahead).  Finally, the fourth step is to understand the future of the HR function and how it will likely change over time within the organization.  These areas include emerging trends in social media, new theories of organizational design, the use of effective learning management systems, and the need to attract a new breed of talent that is innovative, technically savvy, a quick study, and ambitious.
To accomplish these steps will require reliance on IT and the tools it brings.  These tools include constantly updated and information-centric employee intranets, self-service benefits administration for simple modifications and updates, and effective communication mechanisms that go beyond just e-mail and text messaging.  All in all, the new workplace is knowledge-centric.  As such, HR's role must shift toward effectively managing the trends of this new environment, and to do, it must embrace IT.