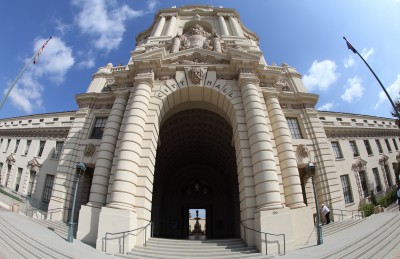 Many local governments are desperate for economic development; they want their jobs in their communities.  Unfortunately most local governments fail miserably at inducing business growth. Below is a simple 'how-to' lesson local governments can use to initiate economic development.
Years ago there was a popular television series based on a father raising three sons.  No, it wasn't My Three Sons; it was the other one, the western, set back in the late 1800's.  It had a powerful name, Bonanza.  Ben Cartwright was the father, he had three sons: Adam the oldest; Hoss the middle son and little Joe.  Dan Blocker played Hoss.  Now you are probably asking, 'Gabe what does Bonanza have to do with Economic Development? Very little, unless your unit of local government is having a hard time attracting new businesses.  Ready to continue?
Dan Blocker – the actor who played Hoss never enjoyed the Hollywood lifestyle.  His wanted to run a business.  He was the only star on Bonanza to capitalize on Bonanza's popularity and his fame. He decided to open two restaurant chains; one incorporated here in the United States the other in Canada – two markets he thought he could easily serve.  The two chains he envisioned were Bonanza & Ponderosa Steakhouses – family friendly steakhouses with names people could relate to.
Hoss did something brilliant.  Before he opened his restaurants, he went to a consulting firm; a firm that employed Elmer Wheeler.  Hoss asked Mr. Wheeler one question: "Is there anything I can do to ensure my steakhouses will succeed?" Elmer asked Hoss for some time to think about the question. Three weeks passed before Mr. Wheeler got back to Hoss and here are the immortal words Elmer said to Hoss: "Dan, if you want your steakhouses to succeed – don't sell steaks – sell their sizzle."
"What?" was Hoss' knee jerk reaction?  "Don't sell steaks?"
"That's right." Wheeler replied. "Don't highlight raw meat; people can buy that anywhere.  Instead, focus on the sizzle you will provide."   Elmer suggested Hoss emphasize the good times families will have at Ponderosa and Bonanza; that their steaks will arrive on time, be cooked exactly the way they want; and the fact they can enjoy an all they can eat salad bar along with all the free drink refills they wanted.  'Sell the sizzle, Hoss, not the steaks'.
During the time Dan Blocker owned Ponderosa and Bonanza steakhouses they were extremely profitable; Hoss made mega-millions. Never once did Hoss run a commercial showing raw meat;  his commercials pointed out the beautifully charred lines running across the face of every steak, steaks served piping hot on a pewter platter and all those unbelievable choices of steak sauces on every table including: A-1, Heinz 57 and a neatly paper-wrapped bottle of Worcestershire sauce.  Due to failing health, Hoss sold Bonanza and Ponderosa.  Immediately, the new owners began to highlight the size of each steak and the different cuts of meats available. As you might guess sales plummeted sharply and Ponderosa and Bonanza declared bankruptcy.
Let's talk about your local government's economic development efforts?  Are you having any luck selling raw meat such as "WE HAVE GOOD SCHOOLS" – "WE HAVE GOOD ROADS" – "WE HAVE A LABOR SUPPLY" – "OUR RESIDENTS HAVE HIGH WORK ETHICS?"  Or are you selling a sizzle?  We are the home of the "XXX" or the birthplace of the "YYY" or we are the only community in America to have "ZZZ".
Think about this.  Which sounds more appetizing? Fried Chicken – Deep Fried Chicken or – Southern Fried Chicken?  Only one built a worldwide empire?  Which type of potatoes fried in oil sound more appealing?  An order of Fries!  A basket of French Fries?  Or a platter of Bohemian Style Fries (fries with paprika and salt sprinkled on them)?
Sure your community isn't far from a major metropolitan area which offers everything a person could want?  Sure your community has a low crime rate. Sure a big box store is coming to town? But when prospective employers depart your community do they leave armed with mundane facts and dull data or will they be remembering that your community sizzles?
A final thought.  The two largest beer companies in North America are Budweiser and Miller and get this – neither one sells a concoction of fermented hops, malt and barley. One sizzles as the 'The King of Beers' and the other sizzles as 'The Champagne of Bottle Beers'.  Sizzle is what counts; it's the little thing that makes the significant difference. Remember expanding businesses want sizzle when they build or relocate – not dull raw meat.
If you are a public official serving a local government and are not sure what your community's sizzle (uniqueness) is – by all means email me at gabe@betterpublicofficials.com. Let's find out what your sizzle is!