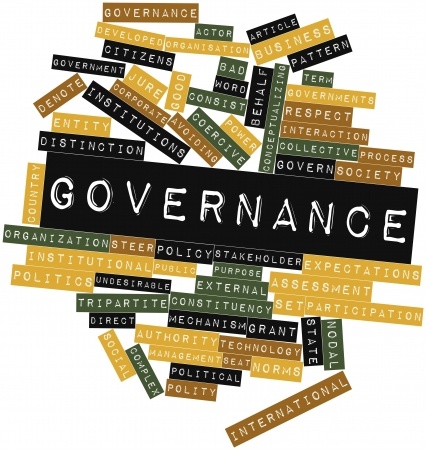 Interview panels for higher-level public positions sometimes ask how you would establish priorities for resource allocation.  In order to answer this question, you will need to know more than just the textbook answer.
Most organizations have goals that provide guidance to managers in setting a work program and a short and longer term budget.  It sounds great when you put it down on paper but there are a number of events that can force a manager to quickly rearrange priorities.
In a smaller city, for example, one large development project can wreck havoc on staff resources.  Imagine that staff is working feverishly on a General Plan update that the Council has established as the number one priority.  During this time, the city receives an application to locate a controversial big box retailer on a site near a residential area.  The project must be processed and processed well.  The residents' questions must be answered.  The homeowners' association lawyer who is threatening to sue must have a response. All this takes a lot of staff time.
In this case, where immediate needs conflict with longer range plans, the manager needs to establish communication as a key priority.  The manager needs to remind the Council, for example, that while their number one goal is still number one, it will necessarily be delayed.  That sounds easy, but there will be legitimate questions from Council Members about why we can't organize ourselves out of this mess (we can't). There are some fixes available, such as bringing in consultants to temporarily broaden the bandwidth, but in a smaller city it is crucial to have the staff, which is familiar with all of the issues, be the face of the City's response to the project.  On the other hand, staff must be the leader of that General Plan update.
Responding to the development project will require that staff resources be directed to social media, as well as neighborhood workshops, to keep the community informed about the project.  Meetings with the City Attorney will expand and then expand some more.  No one will like anything that's in the environmental impact report; staff will have to explain the intricacies of an 800 page document to the developer, the Council, the community, and in short order, the newspaper. And then there are those public records requests….
Although it might seem somewhat unfair, the work must be done quickly and thoughtfully.  It's not the typo on page 12 that's the problem.  It's the lack of strategy for dealing with multiple concerns and the need to have a recommendation that makes sense. The community will accept a recommendation it doesn't agree with if it's well-reasoned and thoughtful.  This, however, will take more time.
So…when you get the resource allocation question, go ahead and start with the textbook answer, but have some good examples of how you would redeploy resources when the need arises—as it inevitably will.