This is the Time to Rethink HR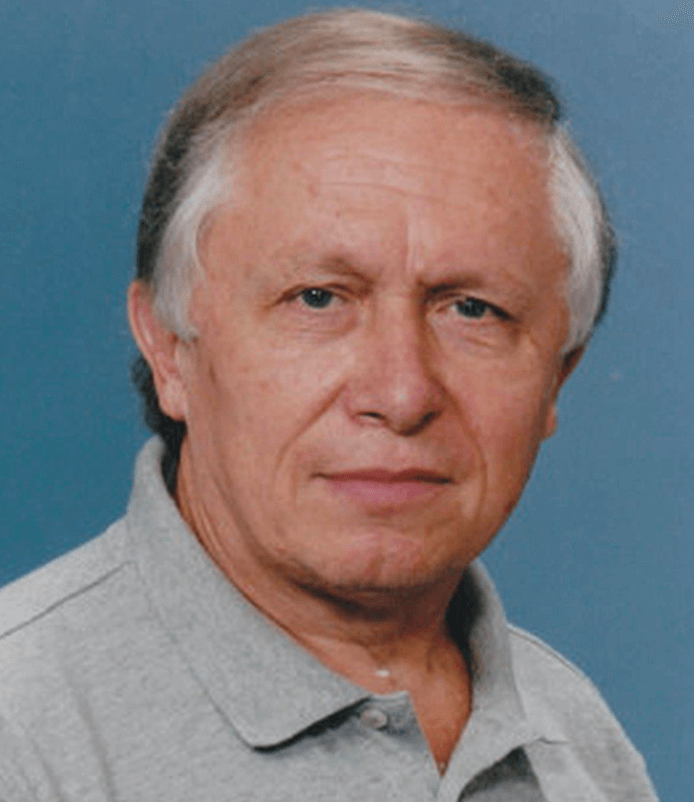 Howard Risher has 40 years of experience as a consultant and HR executive with clients in every sector. He has published frequently in HR journals and websites.  He is the author or co-author of six book and a growing list of ebooks. The most recent is Building the Workforce Government Needs.  He is associated with Grahall Consulting Partners.
The pandemic is forcing government agencies to reassess entrenched work management practices.  The headlines focus on working remotely but the situation is complicated by several additional 'people management' issues — the need to add critical skills, loss of experienced personnel to retirement, hyper-competition for talent, early turnover of new hires, union opposition to change.  The problem is exacerbated by the barriers to change in civil service systems.  Today's organizations are very different than the stable largely administrative operations in the era when those systems were adopted.
The barriers to reform were recently discussed in a long article, "Civil Service Reform is Dead: Long Live Civil Service Reform", by the University of Chicago's James Thompson.  There is a track record of failed reform initiatives at every level of government.  The record of federal initiatives is the focus of the article. 
Nevertheless, President Biden made rebuilding the federal workforce a priority – "Priority 1: Strengthening and empowering the Federal workforce" — along with his strong commitment "to promoting diversity, equity, inclusion, and accessibility."  That's filling vacancies, adding critical skills, improving morale, and improving government's 'people management' practices (e.g., reducing the number of days to hire).
To support the President's goals, Congressman Gerald Connolly proposed legislation to invest in creating a more effective HR function, Strengthening the Office of Personnel Management Act.  The proposal is consistent with the emerging importance of HR's role in business management.
The new role adopted by leading companies was championed in a recent book, Talent Wins: The New Playbook for Putting People First, by three of the country's most prominent management consultants, Ram Charan, Dominic Barton and Dennis Carrey.  Their argument is supported by a long list of major company CEOs who endorsed the book.  The changes in workforce management prompted by the COVID-19 crisis make this an ideal juncture to consider the relevance of their argument to government.
The book opens with a discussion that captures government's talent management problem:
"Most executives today recognize the competitive advantage of talent, yet the talent practices their organizations use are vestiges of another era.  They were designed for predictable environments, traditional ways of getting work done, and organizations where lines and boxes defined how people were managed. . . companies must deploy talent in new ways.  In fact, talent must lead strategy.  In our opinion, putting talent first means a complete transformation of the way most companies have done business for decades."
The authors argue, "Something this big is a job for the CEO."  That's a key: "reimagining and leading a people-first company cannot be delegated to anyone else in the organization."
Nowhere is their argument more relevant than in government.  No business, large or small – or any entity trying to achieve goals – would rely on unchanged management practices for more than 70 years.  Further, the performance of government agencies – that is defined by an agency's success in serving the pubic – is at least as dependent on employee performance as in any business. 
Government is clearly not a business but even the largest companies do not have to address problems as difficult as those confronting the country.  The COVID-19 crisis highlighted the importance of employing qualified, committed front-line workers.  The public depends on government employees for everything from trash pickup to protecting wildlife to managing the addiction crisis.  A strong workforce is essential.
The focus on talent is not another "soft" or "feel good" idea.  The goal of businesses when they invest in the workforce and in the HR function is to improve performance.  As the book's authors argue: "People, not companies, generate value."  Numerous studies have confirmed that investing in employee capabilities and creating a supportive, positive work experience pays off with higher performance. 
Understanding HR's Role in Managing Performance
An often unrecognized key to raising performance levels in government is creating a work environment where employees are comfortable and encouraged to use their full capabilities to tackle job-related problems.  The reality, however, in many public agencies is that managers continue to rely on close, over-the-shoulder "do what you're told" supervisory practices and almost a mechanical view of performance.
That approach to management predates World War II when it was introduced by Industrial Engineers and used to define performance expectations.  The manager's job was to make certain workers followed orders. Then jobs were typically stable for extended periods.  Today many public employers continue to rely on "performance standards" — read minimal acceptable performance.  It's still reflected in civil service practices.  It explains the focus on poor performers – those who fail to meet expectations.
In high-performing companies, the focus is on the high performers.  They are recognized and rewarded.  The few poor performers – less than 5% — are handled quietly and confidentially. 
The difference in practice sends an important message.  When employees are told what to do, and managed closely, they do not have opportunities to develop and test their skills or to use their capabilities fully.  Work can then be frustrating for those few motivated to perform at high levels.
Roughly two decades ago Gallup introduced its Q12 survey and the argument that the level of employee engagement or emotional commitment is linked to their work efforts – and their performance.  Recent Gallup studies show, "Across companies, business/work units scoring in the top half on employee engagement more than double their odds of success compared with those in the bottom half."  To focus on selected performance metrics, a comparison of employers with top-quartile and bottom-quartile engagement scores shows a 14 percent difference in productivity, 81 percent lower absenteeism, and 41 percent better quality (fewer defects). 
A number of research studies now confirm highly engaged employees perform better.  In government as in business, efforts to raise engagement scores would translate into lower operating costs and better results.
The core issue in engagement surveys is that managers play the central role.  Gallup argues that front-line managers account for 70% of the variance in engagement scores.  Stated differently, it's the approach to supervision that is a primary driver of employee performance. 
In federal agencies, all but a few agency engagement scores fall below the average in the private sector.  High-performing companies score above the average.  It's a reason for agencies that want to improve results to evaluate their engagement scores.  That would very likely trigger better performance. 
President Biden has emphasized 'empowering' federal workers, which is saying they should have more autonomy, less close supervision, and a shared understanding they will take the initiative to address job-related problems. The pandemic and working remotely makes that reality– close supervision for remote workers is impractical – so this is an ideal time to transition to new management practices.  Working remotely makes this argument relevant to all employers, public and private.
That's important here because it's a different perspective of HR's role than in many older publications.  The HR office provides the training and the "tools" for supervising employees but has virtually no involvement in day-to-day employee management.  HR's new role is best understood as providing leadership for "Putting People First" and supporting line executives and managers to make better use of employee capabilities.  Partnering might be an apt descriptor of HR's role although executives and managers remain solely accountable for achieving agency goals.
But the changes do not stop there.  Both public and private employers are committing to the goal of "diversity, equity, inclusion, and accessibility" (DEI) with the promise of eliminating the barriers that have denied women and workers from underrepresented groups equal career opportunities. That is the opening goal of Biden's President's Management Agenda, "We will take steps . . . to build a diverse, equitable, inclusive and accessible workforce that reflects our nation."  The Agenda goes on to promise a work environment "where all employees are treated with dignity and respect".
This is about more than fairness.  There is a growing body of evidence showing diverse and inclusive workplaces yield higher performance.  Companies in the top quartile of gender diversity and those in the top quartile of racial/ethnic diversity typically generate financial returns above their national industry medians.  Prominent companies got on this bandwagon several years ago.  Many now link executive bonuses to achieving diversity goals.  Public agencies should benefit in the same way.
The reality is that when discrimination prevents talented employees from moving into new positions or are otherwise prevented from fully developing and applying their capabilities they lose and their employer loses.  Discrimination has held back women and employees from racial/ethnic groups for too long.  A first step is assembling demographic data confirming the problem.  HR needs to make this a priority.
Leadership Is Essential
The first chapter in the Talent Wins book is:  Memo to the CEO: Your Talent Playbook.  The recommended changes are described as "Something this big is a job for the CEO.  Simply put, reimagining and leading a people-first company cannot be delegated to anyone else in the company."
The authors recommend creating a 'G3' – a group of three executives consisting of the CEO, the CFO and the CHRO who is "as committed, talented and empowered as the CFO."  The important point is that the CHRO should be involved in all organizational and operating decisions.
President Biden made his 'people management' goals and priorities clear in a series of Executive Orders.  The job of accomplishing his goals is the responsibility of the President's Management Council working with Chief Management Officers.  They should be accountable to the President for achieving goals.  Their counterparts at the state and local level should also be accountable for improving results.
In Tennessee, Governor Haslam made reform a priority when he was inaugurated in 2011.  He held his cabinet members accountable along with his HR commissioner.  They proved strong leadership is the key.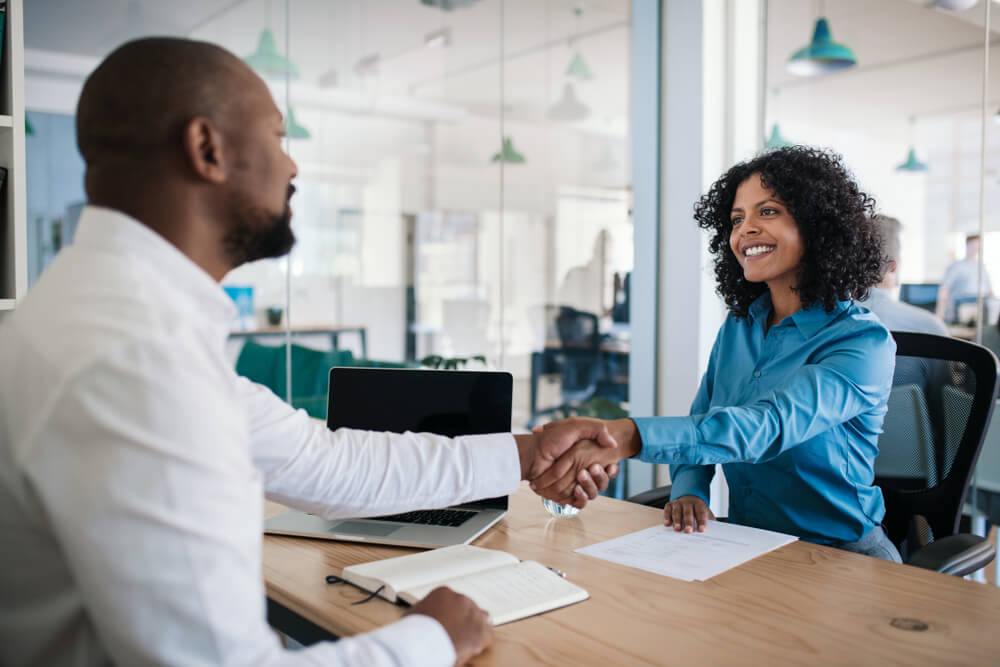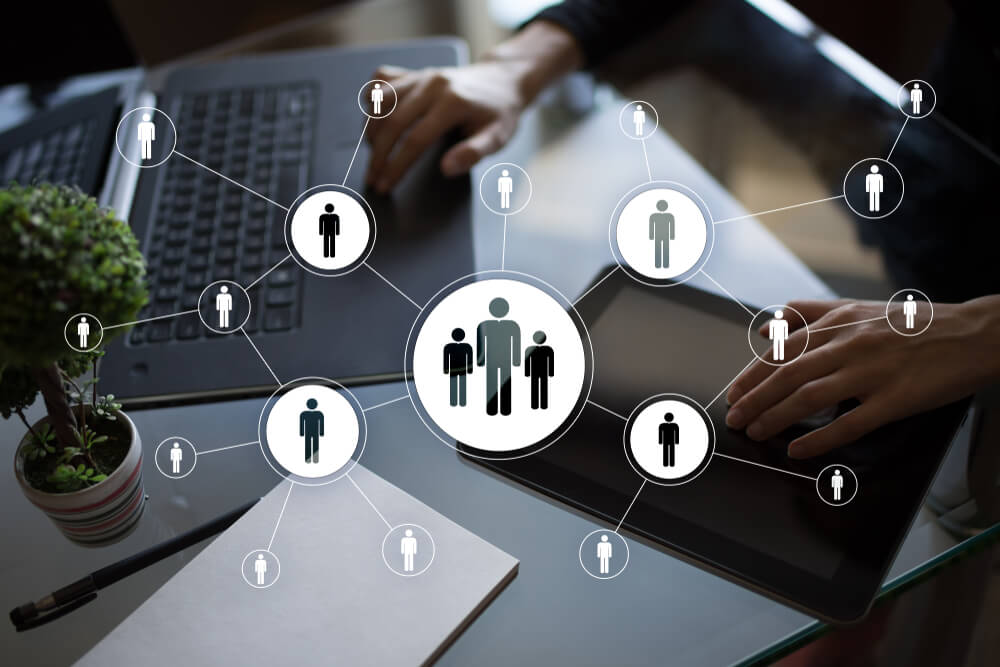 The past two decades have seen a revolution in the role of HR and the practices governing talent management but it's been ignored by government.
Federal Advisory Committee to Advise OPM Director
Representative Connolly's proposal would create a federal advisory committee "to help the [OPM] Director better understand stakeholder needs, concerns, and ideas as they relate to OPM's policymaking and operations."  Committee appointees would be recognized leaders in human capital management in other sectors.
Where public sector leaders and elected officials are open to the best thinking in other sectors, the committee idea could be invaluable in floating ideas for improving the civil service system.  At the state and local level, creating advisory groups composed of leaders from leading corporations, locally recognized "great places to work" and HR experts would give elected leaders and their HR offices a great resource of best-practice ideas.  Their purpose would be to bring the best HR thinking and ideas to government.
Few elected officials have experience managing large, leading companies.  Tennessee's Haslam had that experience.  Creating an advisory group would put the spotlight on workforce management issues and the importance of creating a work environment where employees are committed to their agency's goals.
An advisory group would raise the prominence of workforce issues and help elected officials understand the expected gains from adopting proven best practices. 
This 'inflection point', to use Biden's phrase, would be an opportune time to initiate an assessment of government's HR policies and practices. It is rare to find a public employer that has initiated the analyses to learn if an HR policy or practice is adding value.  Currently, the pandemic-driven changes in the way work is managed make this an ideal time to assess current practices.  Important concerns like attracting and retaining Gen Z workers warrant attention.  It's time to decide what's working and what's broken.
The past two decades have seen a revolution in the role of HR and the practices governing talent management but it's been ignored by government.  Having the support of an advisory group would help HR leaders convince elected officials change is needed.
Strengthening HR's Digital Capabilities
Connelly's proposal would require future OPM directors "be selected without regard to political affiliation and that he or she have human capital and leadership expertise."  Although not discussed on his website, the experience should include time actually leading an HR function that has a unified digital platform.
From the book, 'if your CHRO is not a first-rate business leader whom you [the CEO] can trust completely, your company's HR department will never become more than a source of administrative support."  "It's not about building out an HR department.  It's about building out an HR capability."
Improving service and reducing costs on the transaction side of HR is clearly important.  However, as the authors argue, streamlining "without investing in the strategic/delivery side is a recipe for disaster", and the delivery is linked to technology skills and methods.
Where talent leads strategy, the HR office "must arm itself with cutting-edge, talent-oriented, data-based IT, which lets you understand your workforce better than ever before." Digitalization is a key to a 'modern' HR function operates and what it is capable of delivering.  In the future, analytics can enhance HR delivery in several ways:
Recruiting: linking to social media, resumes, and other public data to find job candidates, using AI to sift through individual social media (with permission) to identify jobs that match their skills, experience, and personalities. Data analytics can also be used to identify discrimination.
Retention: Crunching data to discover who might be considering leaving the company and why. Google for example cut the attrition of new mothers in half by lengthening maternity leave from three to five months.  Analytics can also help to identify employees dissatisfied with their work experience.
Career Development: Looking at a variety of data over time to discover talented internal candidates whose growth should be accelerated. The software can monitor, for example, time spent in meetings, interactions with managers, performance reviews, and performance metrics.
Performance Management: The best practice today is continual coaching, and apps can track performance progress and provide several ways for supervisors to provide current feedback. Its important to note teaching and coaching is a far more rewarding role.
Culture Transformation: "Driving a people-first organization means learning, and then fostering, the kinds of behaviors that help employees do their best collaborative work." Another study at Google, for example, found the most productive teams were ones in which everyone had an opportunity to voice their ideas.
HR needs to shift from a backroom, administrative function to provide the leadership for creating a 'people-first' organization, managing employees as assets, attracting those with essential skills, investing to develop their capabilities, and trusting them to make effective decisions.
Redefining HR's Focus
Another widely respected consultant, David Ulrich, has written frequently on HR's role.  A key point for Ulrich is that HR has to shift its traditional focus from jobs and individual employees to focus on "how those individual people join together to create successful organizations . . ."  He argues that,
"Isolating and improving a single HR practice area (e.g., hiring people, orienting new employees, training employees, or paying employees) is not enough; HR must emphasize the integration or bundling of the separate HR practices into integrated solutions and patterns, often called high-performance work systems.
His argument suggests dividing HR into three specialized units: one focused on the administrative and recordkeeping work, a second to take the lead in "advancing human capability" (Ulrich's phrase for developing essential knowledge and skills), and a third serving as consultants and advisers for improving agency results.  Each requires a different competency profile.
Working to build collaborative, high-performing teams would be invaluable to the functioning of government and create a more satisfying work experience for everyone.
Want new articles before they get published? Subscribe to our Awesome Newsletter.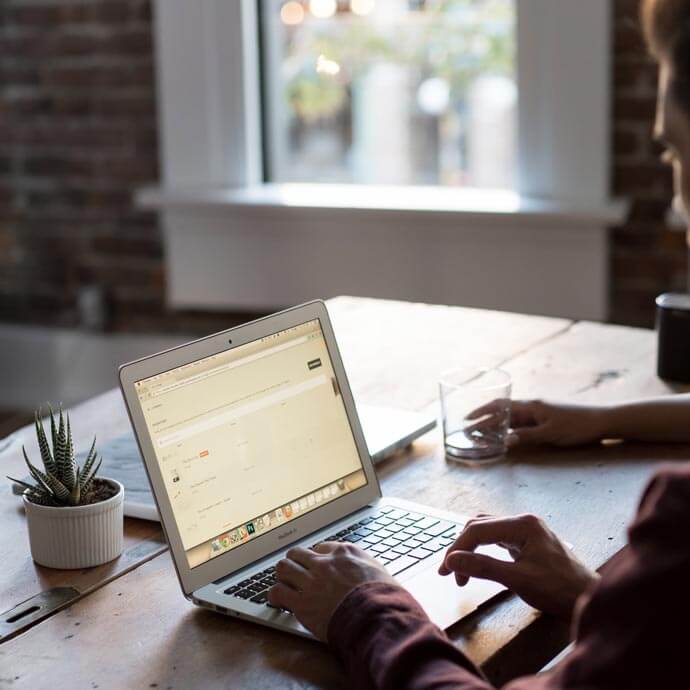 CAREER ADVICE
Advice from top Career specialists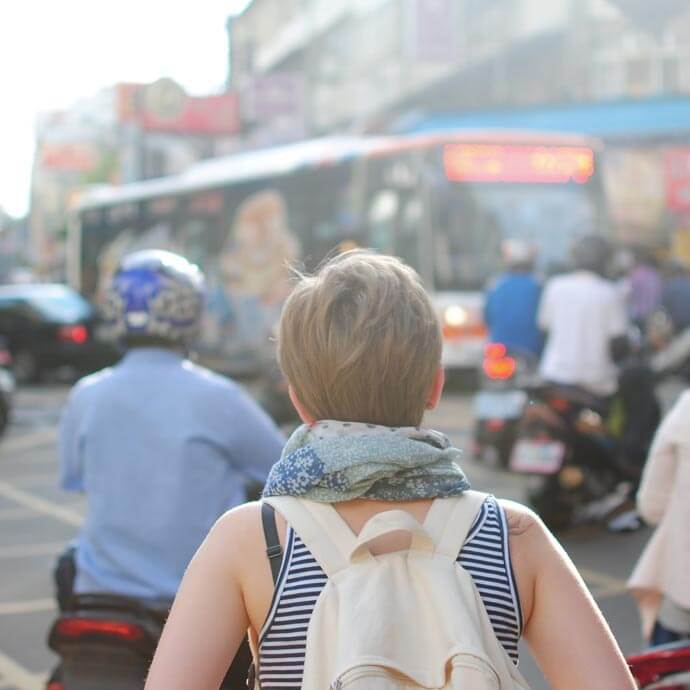 GOV TALK
Articles about the Public Sector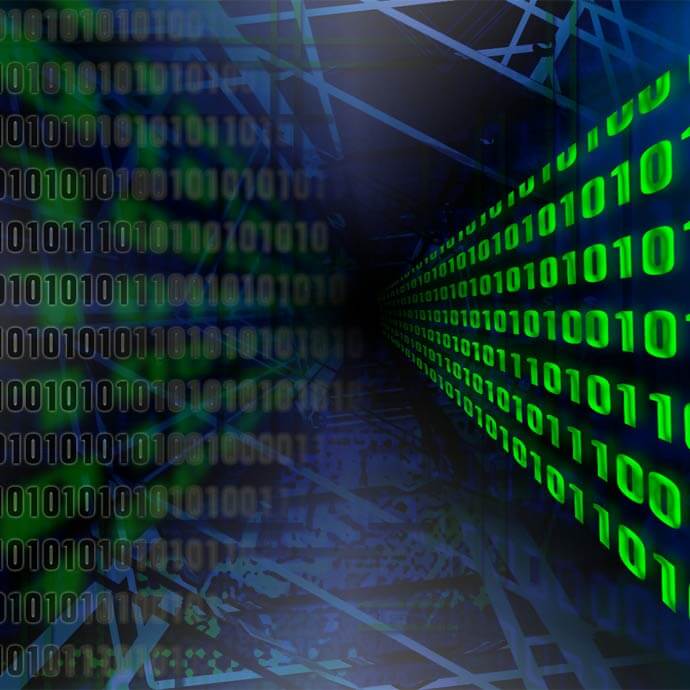 TRENDS
Public Sector Trends