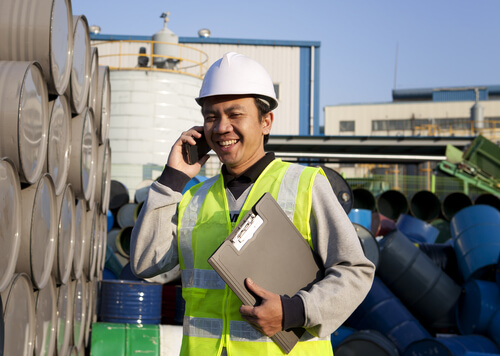 Hazardous wastes constitute only a small segment of the entire waste produce of our nation. At the same time, it's truly important for us to remove hazardous wastes in a proper way so as to keep all environmental and human health concerns at bay.
It's necessary for all Hazardous Waste Managers to abide by the Government regulations while managing and disposing of the toxic elements of industrial wastes. Hazardous Waste Managers have been trained properly for developing Eco-friendly waste disposal plans besides waste recycling and recovery. They are expected to improve our old waste capture procedures with the advent of technology and time. In order to stay healthy, it's truly important for us to create an effective hazardous waste management program. That's one reason why the role of hazardous waste managers is so important towards our society.
The Academic Requirements
In order to build your career in the capacity of a waste removal manager, you'll need to pursue engineering courses meant for beginners and attend a few science classes. You'll need to pursue a combination of subjects including environmental health, remedies of land contamination, disposal, and treatment of waste, re-using and recycling waste. Again, you must be fully acquainted with the laws and policies governing such practices. Few of these studies even include the effects of toxins on human bodies. You'll soon come to know more on how toxins enter our systems. Once you've completed your course successfully, you'll know much about the waste management practices besides learning all advanced waste management techniques.
You're bound to find an entry-level job once you've graduated with the two-year program. If you possess a four-year degree, you'll certainly find yourself in a graduation school or any government workforce. Both for doing researches and for achieving key management positions, you'll need to gather professional experience and become a graduate in this field. Attending the DOT Hazmat training yields considerable advantage for a hazardous waste manager.
Few Hazardous Waste Management courses have been mentioned below:
Project Management
Environmental Management
Pollution Prevention
Organic Chemistry
Land Contamination
Resource Economics
Physical Geology
Principles of Toxicology
Responsibilities of a Hazardous Waste Manager
Hazardous Waste Managers have to stick to the norms set by the Bureau of Labor and follow the instructions of the environmental Engineers. Their primary responsibilities include defining precautionary steps for preventing mishaps, analyzing containment and treatment, evaluating the significance and root causes of hazardous incidents and researching on hazardous-waste-management. The job prospects of Hazardous Waste Managers seem brighter than before as new opportunities are being created for cleaning up more wastes as per the latest environmental standards.
Some of them are entrusted with the task of checking both inputs and outputs besides ensuring strict environmental adherence. On the other hand, few of them are needed for checking toxin levels and remediation of land contamination.
Professionals begin specializing in waste removal management as per the opportunities they obtain and their abilities. Some of the waste removal managers share their expertise by way of professional journals. It helps in adding a new meaning to their reputations. With time they come across even better opportunities to explore. You're bound to come across some of these professionals that are involved in technological debates and shaping waste remedial policies for the government.