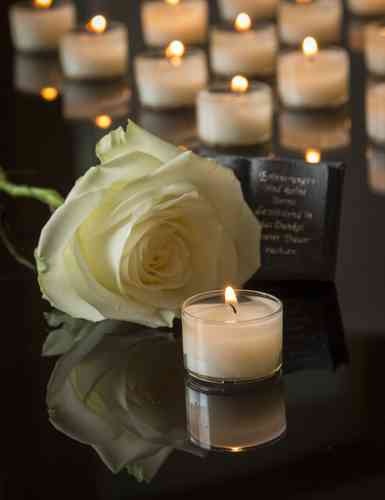 Jack Quigley was an ordinary man. A lovely ordinary man. Sometimes we forget that the word "extraordinary" is primarily composed of the word "ordinary".
Before I left for my surgery in Liverpool in 2002 we had one final night together in my local pub in the town where I live. Jack Quigley said something "extraordinary" to me that night.
And this is the eulogy I recited at his graveside 11 years later.
JACK
All of us in our lives will come across a handful of people who will leave the greatest mark on us.
Often this will be done without the need of major achievements or accreditation.
It will be achieved simply and subtly by the wonderful lives they lead everyday.
They will set the bar of life at its very highest.
Jack Quigley was one of those people. 
11 years ago we had a famous night in Liam O'Riains pub just before I left for my treatment in Liverpool.
Most people in the room that night believed they were seeing me for the last time and didn't know what to say.
But Jack knew exactly what to say to me.
He picked his moment to slip up to me with that twinkle in his eye that we all knew he had.
"Liam" he said, "I wonder if I could ask you a favour".
That was a night for me when probably anybody would have done anything I asked so I was a little bemused by his timing.
"Of course Jack" I replied. "Anything I can"
"Liam" he said to me "I want you to say a few words at my funeral"
The line simply blew me away.
Jack made me agree to the promise first only then to reveal that to fulfil it I had to keep living.
It was a line that would singlehandedly keep me going on many dark days when nothing else could.  
That was the calibre of the man that Jack Quigley was.
I am honored to be still alive today and be asked by his family to complete the promise that he made me make to him on that memorable night. 
We live in a place with clear distinctions.
We have two settlements, Ballina and Killaloe. We have two Counties, Clare and Tipperary. We have town people and we have country people. We have local inhabitants and we have new settlers.   
Jack Quigley was the greatest man I have ever known to melt ever barrier that was put in front of him.
He was loved equally by both Ballina and Killaloe.
He was a Clare man but he was the one Clare man that Tipperary wished it could call its own.
He was known by everybody throughout both the local and newcomer populations.
He was the same natural good company when he was surrounded by a group of women as when he was surrounded by a group of men.
He was loved just as much by the very young as he was by the very old.
None of this happened by accident.
It happened because he was Jack Quigley. 
The longer I live now the more I am convinced that very few things really matter.
It won't matter where you lived, what you earned, who you knew, what you wore or what you had.
What will matter is what you did.
Often those of us who have the least are the ones who do the most.
And when our time comes I believe all of us will have to give an account of the life we have lived.
Jack Quigley's account will be one of the greatest of all. 
I have no doubt where Jack is right now.
It is Gods turn to be enthralled with all his wondrous stories and entranced by his infectious personality.
Thanks to people like Jack, we get little glimpses of heaven while we are still here on earth.  
The word great is often overused at times like these but we all know we are burying a great man here today.
The kind of man you feel lucky if you were given the chance to meet in your life.
And now it is time to say goodbye.
Jack lived a long life and was in good health to the end and that makes it easier to let him go.
But we will all miss him dearly and the void he leaves behind will never be filled.
Nobody will be able to retell the stories as well as only he could. 
I hope Jack that my bar reaches even half the height of yours.
And that that will be enough to give me the chance to enjoy your wonderful company again.
Until then you will remain in my heart and I will always treasure the blessing I was given on that day in 1996 when somebody said to me 
"Let me introduce you to Jack Quigley".