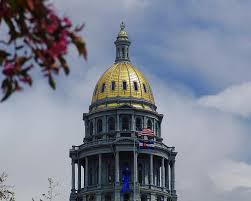 The 
Careers In Government 
(CIG) website works to match qualified individuals with rewarding careers in government. CIG is a forum for the exchange of news and information of interest to more than 20 million Americans working, or seeking employment, in public sector occupations. CIG was created and developed by public sector employees. The site has been connecting public sector jobseekers and employers since 1996.
The site has recruitment, selection and practical job information pertinent to the public sector. CIG staff works to understand the needs of government and public sector employers, and job seekers. The site has government experts who are familiar with public sector culture, organization, screening and selection practices, and hiring priorities. The site serves a variety of job titles, from airport manager to zookeeper, city manager to college intern. More information on the site is here. Go hereto find jobs at the site. The firm also offers a resume-writing service.
GPN reached out to get the views (below) of Michael Hurwitz, president and co-founder of Careers In Government.
GPN: What jobs and career areas are in high demand in local government?
Michael Hurwitz: IT and public health are the two primary challenges in state and local government hiring at this moment.
GPN: What fields/job titles will offer the most opportunity in government in 2016?
MH: Cybersecurity and nursing stand out as critical areas at the moment, but we see different opportunities developing in different cities and counties across the country.
GPN: Do you have any advice for job seekers looking for a government gig as we start 2016?
MH: We have a ton of advice, from our primary and secondary blogs at this link as well as this link. We also coordinate information with hundreds of career bloggers and government thought leaders that give us great insight so we are always filled with career advice.
GPN: Can you go over some of your site's social media and other resources?
MH: Our blog, GovTalk, is read by tens of thousands of job seekers and employers in government each and every month. We have more than 600+ articles written by more than 150+ leading career bloggers and government thought leaders. Additionally, we have a number of local government resources that are accessed by our readers.
All our articles and resources are marketed extensively via our social media presence. Our Klout score is consistently in the top 10 percent and averages 65-69.  We now have nearly 170,000+ newsletter subscribers. These include government employers and jobseekers. We also have 122,000+ Twitter followers, 80,000+ LinkedIN connections, 23,000+ Facebook followers and 5,500+ Google+ followers. At these sites we promote our authors to our expanding government audience. In addition, we market our articles across all major blog directories, syndication feeds and government partnerships.
GPN: Thank you, Michael Hurwitz, for your views.