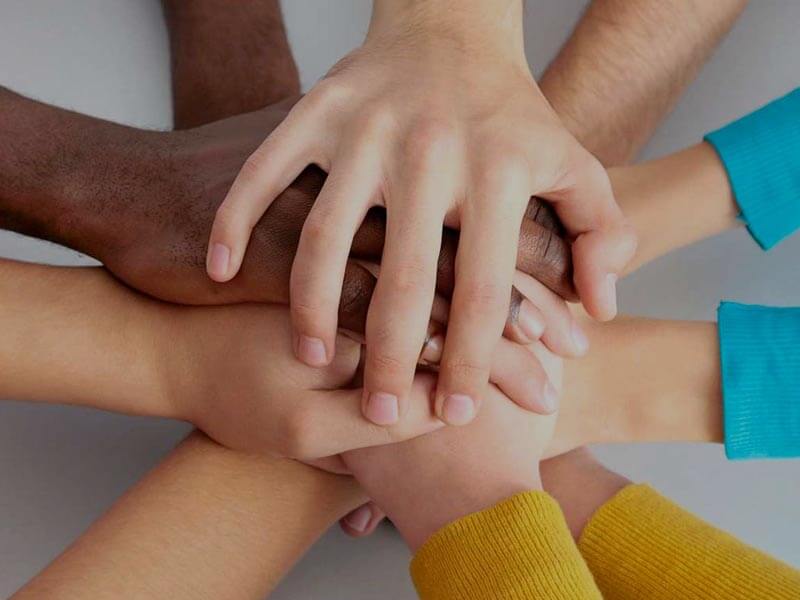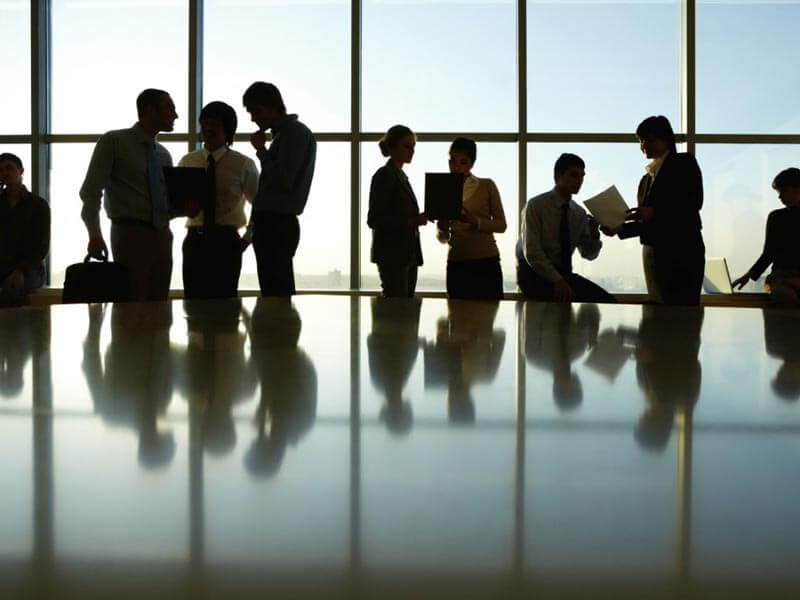 EXECUTIVE RECRUITERS
Top Public Sector
Executive Recruiter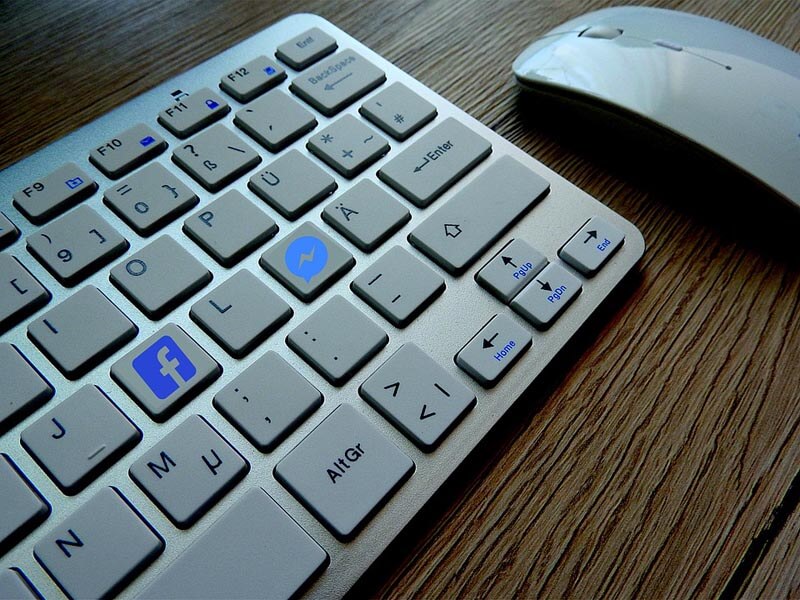 SOCIAL MEDIA
Social Media
Resource Organizations
Biography
The Mejorando Group is comprised of professionals who have served as executives and managers in a variety of public- and private-sector organizations. We offer extensive experience, strong people management skills, seasoned judgment, and a valuable perspective that allows us to have an immediate impact on the performance of your organization's employees.
As co-founder and partner in the Mejorando Group, Patrick Ibarra is an entrepreneur of ideas who brings organizations over 25 years experience and in-depth expertise from serving as a Consultant and Manager in both public and private sector organizations, including as a city manager.
With over 15 years experience serving in four cities of varying size primarily as a City Manager or Assistant City Manager he effectively blends his background serving in government with his seasoned experience as an external OD consultant by providing a valuable perspective in partnering with government leaders. He possesses an in-depth understanding of the daily workings of government – political aspects, the role of budgets, sometimes continuously shifting priorities, the influence of internal and external (i.e. media, community groups, etc.) stakeholders, and managing delivery of essential services and programs – that is woven seamlessly together enabling his advice and recommendations for improvement to succeed. Mr. Ibarra's perspective and experience are enormously helpful as he partners with government leaders in co-creating ambitious and practical approaches to performance improvement.
Patrick is one of the country's leading experts on government succession planning and has designed and implemented organization-wide programs for the cities of Bismarck (ND), Colleyville (TX), Greensboro (NC), and Irvine (CA). In addition he has collaborated with a number of organizational leaders on crafting strategies and techniques to address the impacts of the changing workforce demographics on workplace-related subjects.
Patrick holds two advanced degrees, a Masters in Public Administration and a Masters in Organizational Development. He is certified in Facilitation Skills by Development Dimensions International and by the Center for Creative Leadership for assessment and performance support tools (i.e. 360-Degree Assessments) including Benchmarks, 360 by Design and Executive Dimensions.
Patrick is an Adjunct Faculty Associate at Arizona State University teaching a graduate course on organizational change.
A frequent speaker at conferences of professions within government, Patrick shares practical strategies to leaders in their pursuit to move their organization forward in all directions. He also authors articles offering specific actions government leaders and managers can implement to immediately improve organizational performance.
---
An innovative practitioner and expert trainer and facilitator, Ms. Esty-Ibarra brings over 24 years of experience in a variety of business and government settings to helping clients solve problems. In roles ranging from Director of Training and Development, Corporate Manager of Training and Organizational Development, and People Development Manager in Fortune 500 companies to Employee Development Specialist and Bureau Chief in State, County and Local Government Agencies, she has demonstrated her talents as a proactive professional focused on assisting organizations in achieving strategic goals and business objectives through the development of their unique intellectual capital.
Ms. Esty-Ibarra most frequently applies her expertise to projects involving training assessment and recommendations, performance management system reviews, the coordination of cultural change, and the implementation and evaluation of succession planning programs. She specializes in Performance-based Training, Competency-based Selection and Development, Performance Management, and Succession Planning. She is a devoted professional who has demonstrated the ability to achieve business results and effectively communicate throughout all levels within organizations. She is certified in competency-based selection and development through Development Dimensions International (DDI) and as an administrator of the Myers-Briggs Type Inventory (MBTI).
---
Kathleen McAlpine is a dedicated public service professional with over 25 years of experience. She earned her Bachelor of Science degree in Education from Texas A&M University where she also studied Political Science. Kathleen earned her Masters in Public Administration from Arizona State University. She has served in a variety of roles including in emergency management, customer service, community services program planning, and many Parks and Recreation functions.
Kathleen is currently working as a Management Assistant for a local government organization and is responsible for managing customer service programs, developing and promoting programs for economic development, assisting with organizational development, and overseeing the collection and reporting of data for a major bond repayment program.
---
Mary Kay Peck, FAICP, specializes in performance improvement, development service center formation and organizational management, with a emphasis on development related functions. Ms. Peck builds on experience as a city manager, assistant city manager and planning director. Her efforts have resulted in national recognition for performance improvement, customer service, organizational excellence and development service center operation.
As president of the American Planning Association, Peck led the organization's first communication plan and membership growth strategy. She has presented nationally and internationally on leadership, management and planning. Peck has managed award winning projects, including the Southern Nevada Regional Plan, Downtown Henderson Investment Strategy, Henderson Visual Interactive Code, and Springhill, Montana Community Plan. She serves as an adjunct faculty member at St. Petersburg College, teaching urban and regional planning courses.
---
With over 30 years of years of senior municipal financial management experience – which included serving as the Director of Finance & Information Technology/City Treasurer for the City of San Luis Obispo for 22 years – Bill Statler provides financial management advice and training to local government agencies in a broad range of areas, including fiscal and budget policies, long-term financial planning, budget balancing strategies and organizational analysis.
Along with his senior financial management experience, Bill has provided a broad range of advice, policies and plans for the Cities of Camarillo, Ceres, Salinas, Pismo Beach, Port Hueneme, Grover Beach and Arroyo Grande.
Bill is also a frequent speaker at professional conferences and seminars and has provided training for the GFOA, League of California Cities and California Municipal Finance Officers (CSMFO). He has authored several articles providing advice on fiscal heath strategies; and co-authored a book on local government finance, which will be published by Solano Press in Fall 2011. Bill has played a leading role in the municipal finance profession, serving as President of the CSMFO, President of the League's Fiscal Officers Department and on the League Board of Directors.
---
Melissa has created and led highly-successful community and economic development organizations and programs for more than 25 years. As a veteran practitioner in the public services arena and a national senior consultant, she brings multi-faceted expertise to both public and corporate clients. With experience as the Director of Economic Development of two cities and a practicing consultant to governments and non-profits in the area of community building and economic development growth strategies, Ms. Taylor, brings to her clients seasoned counsel and a proven track record of success.
---
Ms. Sellinger has management experience both public and private sector organizations, including as a Senior Manager for a city, a programs manager for a non-profit and a as California Credentialed Teacher with teaching experience in grades k-12. Ms Sellinger brings enthusiasm, understanding of healthy organizational performance and the ability to facilitate groups in an effort to increase group productivity and the overall enhancement of the organizational. She possesses a creative enthusiasm for building strong teams and is skilled in the facilitation of organizational problem solving. Her expertise is in project management, program planning, design and implementation as well as staff development. She has specific expertise in the profession of Parks and Recreation and Community Services. Ms. Sellinger has a solid background in organizational assessment, group problem solving as well as team building, Ms Sellinger is a dynamic facilitator who uses humor and real-life, practical tools anyone can relate to and use.
Notes
The experts at the Mejorando Group are skilled at helping government organizations achieve optimal performance.
We provide consulting, organizational improvement services, and leadership and management skills training designed to get results.
We are one of the country's leading experts in designing and implementing government succession planning programs for government agencies. Check out our special section devoted entirely to governmental Succession Planning and Management and you will find articles, tools you can immediately use, description of our services, all kinds of stuff that is sure to help!
A solid record of success—and a growing list of clients—is proof that our dynamic, interactive, and holistic approach to improving organizational performance works.
"Mejorando" is a Spanish word meaning "getting better all the time." It reflects our approach with clients who seek to improve the performance of their organizations and the individuals within them.
"When I was elected I was surprised to find out that the City of Bismarck never had a comprehensive strategic plan. The Mayor and all the other commissioners agreed that we should have a roadmap in place for what we want the city to look like in five to ten years, especially because we're experiencing rapid growth in the current oil boom. Patrick Ibarra and the Mejorando Group had a clear vision for making the project work so we could discover our own answers, and he made effective use of Facebook and other social media tools to promote the project and gather public input. The response has been tremendous…We have a real sense of ownership of the strategic plan, and we're looking forward to using it to build a stronger community."
Josh Askvig
City Commissioner
City of Bismarck, North Dakota
Learn how the Mejorando Group can help your organization. Call Patrick Ibarra today at 925-518-0187 or e-mailpatrick@gettingbetterallthetime.com.
Get Patrick to your town.
05/22/2013
Executive Coaching Union Sanitary District (CA)
05/10/2013
Closing Speaker…Go Forth and ReinventTexas Municipal Human Resource Association Conference
 
05/08/2013
Keynote: Reinventing Government in the 21st Century KeynoteTexas Municipal Human Resource Association Conference