Take Your Government Career to the Next Level
How it Works
1 Register for free and gain access to government jobs.
2 Create a professional profile and upload your resume to showcase your experience , certifications, and skill sets.
3 Easily search and apply to government jobs.
4 Access incredibly helpful career tools, such as resume and cover letter writing help, create job alerts, upgrade your resume to a featured spot, search through our hundreds of articles related to interviewing tips, how to dress for interviews, what it's like to work in the public sector, and more!
Join Careers In Government
Are you interested in a career in public service?
Careers In Government (CIG) is the perfect platform for you.
Already a member? Log in here
 WHY USE CAREERS IN GOVERNMENT ?
From its inception,Careers In Government has been committed to creating fruitful relationships betweeen job seekers and government and public sector employers. We leverage the latest technology and innovations to ensure that qualified condidates are matched to the right agencies. CIG is the perfect platform for government employers and job seekers to connect. We understand the recruitment needs of government agencies and make it easy for job seekers to apply for these jobs. Our system is built to cater to these needs and to make the job seeker and employer experience as seamless as possible.
A Platform dedicated
to government jobs
Careers In Government is the oldest and largest job board and career resource center dedicated to the public sector. Since 1996, we have learned a lot about how the public sector hires as well as what job seekers desiring to work in the public sector are looking for. As these needs evolve throughout the years, we continue to optimize our site to ensure those needs are net. Our job search functionalities are tailored to government jobs like having the ability to list your skill sets and certification(s). CIG is a dedicated platform with a proven track record of excellence.

FREE PLATFORM THAT
IS EASY TO USE.
CIG is a free platform for job seekers interested in government jobs to search various potential emplopyers, learn about each one through their profile pages and location spotlights, look through the job opportunities, and apply to jobs. It is very easy to register and use the platform. Registration, creating a professional profile, uploading your resume, and accessing the career tools is simple.

BE FOUND BY
POTENTIAL EMPLOYERS.
Careers In Government gives you access to search through thousands of public sector job opportunities. We also make it easy for potential employers to find you, review your profile and resume, as well as having the ability to review your skill sets and any certifications you may have and invite you to apply for employment opportunities.
Have you lost your job to COVID? Note it on your profile and we'll promote your resume to hundreds of employers.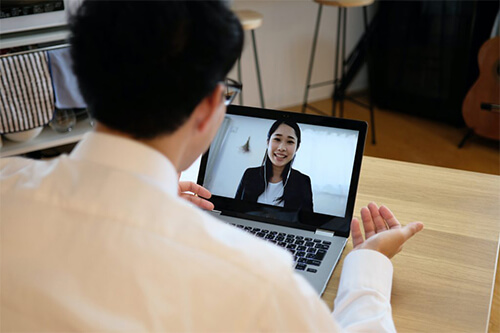 Career Services
You will also have access to special career development consulting provided by our phenomenal career expert Valerie Martinelli and her team. This renowned career coach offers job seekers her Premium service at incredibly affordable rates through the Careers In Government platform. These services include:
Resume rewrite and optimization
Federal Resumes
LinkedIn profile update and optimization
Creation of Cover Letters
Valerie's consulting services yield results that can transform your mindset and shape your future by helping you to understand your value proposition, stand out from the competition in the job market, and improve your career trajectory. Click below to get started!
Career Development
At Careers In Government, we want you to grow throughout your working career – this is the primary reason we prioritize job seeker resources and tools.
One of the most recent tools you can use to increase your chances of landing your dream job is our Resume Evaluation. This free resume review can give you the boost you need to land a perfect job. If you need special attention, then Priority Resume Posting may be the perfect option for you.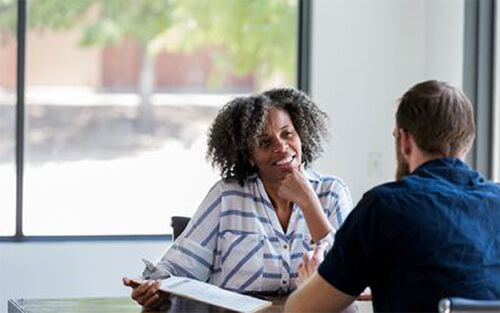 Take the next important step in your career
Careers In Government makes finding government and public sector jobs easy for everyone.
Sign up today to take your government career to the next level. 
Before beginning any journey, you have to have a destination in mind. Make a list of the things you want to be part of your career destination.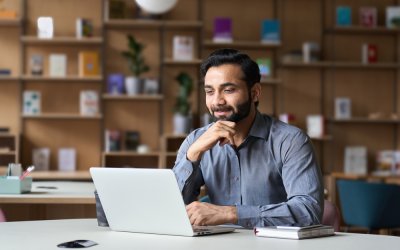 Professionals who are especially detail-oriented and hold themselves to high standards tend to thrive in remote positions.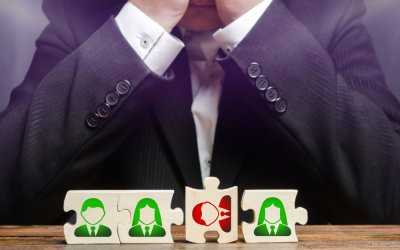 When leadership is toxic, tactical job hopping allows onsite and remote workers to find an organizational culture that addresses these issues.