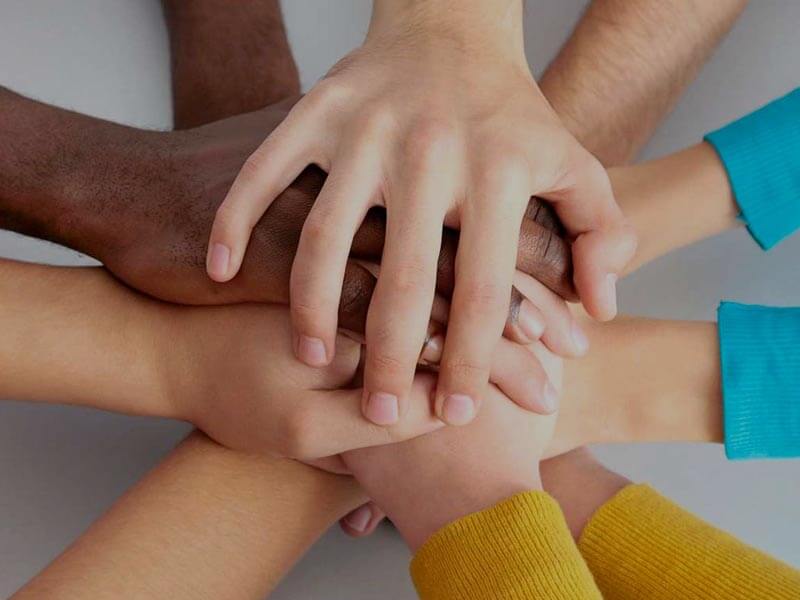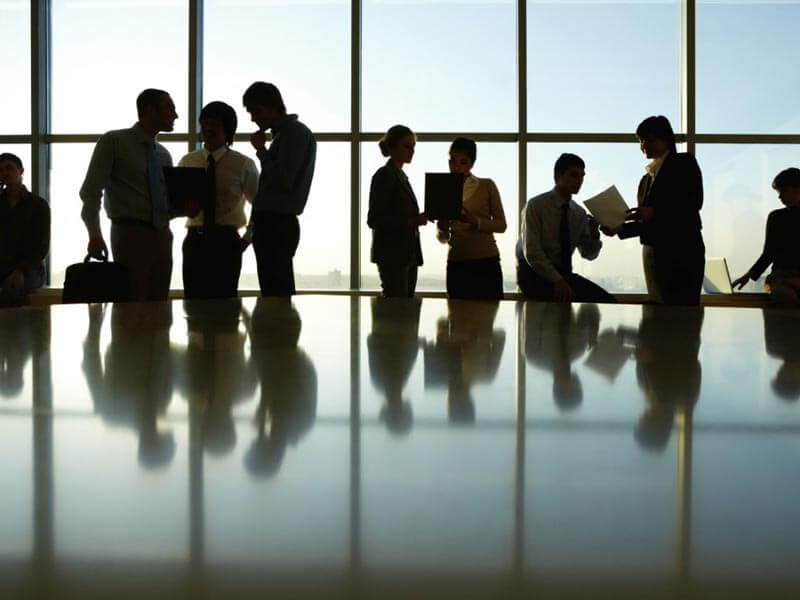 EXECUTIVE RECRUITERS
Top Public Sector
Executive Recruiter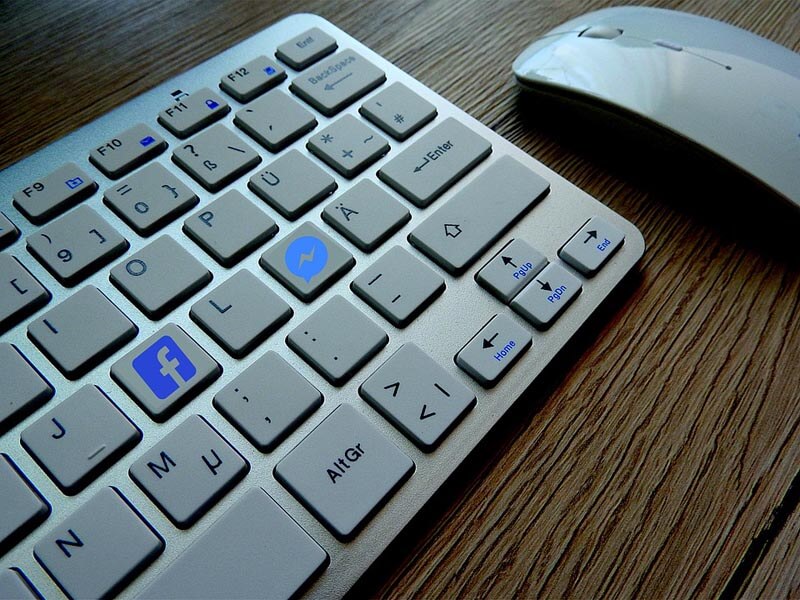 SOCIAL MEDIA
Social Media
Resource Organizations
Biography
Erin Kennedy, MCD, CMRW, CPRW, BS/HR, is a Certified Professional Resume Writer/Career Consultant, and the President of Professional Resume Services. She is anationally published writer and contributor of 14 best-selling career books. She has achieved international recognition following yearly nominations of the prestigious T.O.R.I. (Toast of the Resume Industry) Award. She is also one of only a few professionals worldwide to achieve the coveted "Certified Master Resume Writer" distinction. With over 15 years of writing experience behind her, Erin has written thousands of resumes for every career level and every industry.
**This year alone, 7 members of Erin's resume writing team were nominated for the T.O.R.I. awards–the first company ever to have this many writers be nominated for an award! 3 writers received the award, while the other 4 were runners up!
A note from Erin:

Hello! As writers, presenters, contributors, coaches, and blog authors, our mission is to craft an authentic, branded, and confident resume for every executive and professional (you!) that will land you where you want to be (and have fun while doing it!).
We want you to GET EXCITED about your future! We'll motivate and encourage you along the way while gently poking and prodding with targeted questions, all as part of my *unique*data mining process that helps me to create the show-stopping resume you need to win over the reader.
We're so confident in our abilities, that we guarantee we will get you to the interview!
Why would we make such a bold claim?
Because our clients have been calling and emailing us for 13 years with great news and positive feedback. We see them get hired, in the jobs they want, again and again!
Because our writers are the "best of the best". Award winners, nationally published authors, speakers, presenters, and TV and radio guests.
Because we have been trained by the pioneers of the resume writing industry and we continually seek out more training to stay on top of trends, strategies, and news.
Because our goal is to make sure you LOVE your resume. If you aren't happy, we aren't happy.
Let's begin a collaborative, positive and fun journey. By the time we finish your project, you'll be excited, hopeful and confident again. We promise.
************************************************************
Erin's Credentials include:
– Master Career Director (MCD)
– Certified Master Resume Writer (CMRW)
– Certified Expert Resume Writer (CERW)
– Certified Professional Resume Writer (CPRW)
– Authorized D.I.S.C. Assessment Administrator (DISC)
– Bachelor of Science degree in Human Resource Development (BS/HR)
– Minor degree in Labor Relations
Contributions:
– Regular contributor to dozens of career websites in various industries
– Resume Writing Partner and Industry Expert to over 1100 professional associations
– Resume Writing Partner of an internationally recognized finance publication
– Radio Guest, "Secrets of the Job Hunt" (podcast available on iTunes)
– Marketing & Sales Job Search Expert, Job-Hunt.org
– Committee Member, Resume Certification/Credentialing Committee, Career Directors International (CDI)
– Contributing Member/Blogger, Career Collective (follow #careercollective on Twitter)
– Expert Author, EzineArticles.com
– Michigan Career Coach Examiner, Examiner.com
– Featured writer, Alltop blogs
– Mentor, Career Director International's Member Mentorship Program
– Featured Blogger, HealthcareITCentral.com
– Resume Writing Partner of 6Figurejobs.com
Accolades:
* Listed in Forbes "Top 100 Websites for Your Career".
* Nominated by Career Directors International (CDI) for the Toast of the Resume Industry (T.O.R.I.) awards each year entered out of hundreds of writers and thousands of resumes, winning the award for "Best Executive Resume".
* Regularly listed as a "Top Career Expert to Follow" on Twitter.

**Internationally recognized work as "Best of the Best" by peers and clients**
Member of:
Career Directors International (CDI)
Professional Association of Resume Writers (PARW)
National Resume Writers Association (NRWA)
Career Thought Leaders (CTL)
Published in:
"Job Search Letters for Dummies", John Wiley Publications, 2013
"Professional Cover Letter Examples for Managers and Executives", Teena Rose, 2013
"Cracking the Code to Pharmaceutical Sales (2nd Edition)", Teena Rose, 2011
"Social Networking for Career Success", Miriam Salpeter, Learning Express, 2011
"Designing a Cover Letter to 'Wow' Hiring Personnel", Teena Rose, 2010
"The Twitter Job Search Guide", Jist Publishing, 2010
"Cover Letters for Dummies, 3rd Edition", John Wiley Publications, 2009
"Expert Resumes for Engineering Professionals", Jist Publishing, 2008
"Resumes for the Rest of Us: Secrets from the Pros for Job Seekers with Unconventional Career Paths",Career Press Publishing, 2008
"Directory of Professional Resume Writers: How to Find and Work with a Pro to Accelerate Your Search",Jist Publishing, 2008
"The Quick Resume & Cover Letter Book, Fourth Edition", Jist Publishing, 2007
"Military-to-Civilian Resumes and Letters", Impact Publications, 2007
"No-Nonsense Resumes", Career Press, 2006
"No-Nonsense Cover Letters", Career Press, 2006
Notes
Testimonials
Wonder what other clients say about us? See for yourself below!
"Thank you very much for the complimentary reference page. It is greatly appreciated! I am very pleased with the resume. I am currently applying for a VP of Operations position and I think they liked my new resume as well since I will be interviewing shortly. Thanks again and take care!"–T. Hernandez, Director of Operations
---
"Thanks a lot for your personal and professional approach and my kudos to Sukyi for her patience as I know I'm a hard customer.  " –E. Velesevich, Business Development & Partner Manager
---
"I have just received my completed documents from my writer, Alex, and I wanted to let you know how VERY pleased I am with the work that he produced. The resume, cover letter and thank you letter far exceeded my expectations. I am very confident that these tools will help me take my career to the next level. I will definitely be recommending your service to my peers." –P. St. Valen, Project Manager
---
"I am extremely pleased with my resume package. Amanda made the whole process efficient and easy. I feel that the documents will give me a positive edge going forward. I will not hesitate to recommend your company to anyone needing a professional resume done." –J. Pierre, Medical Safety Specialist
---
"Thank you for a great service. I'm very pleased with the results. What a difference professional resume writing makes!" — P. Lepello, Director Workforce Research
---
"Thank you so much for the Reference Page. It looks as wonderful as my entire resume package. It's the first time that I'm actually proud of my resume and can't wait for people to read it! Karen was wonderful to work with and put my entire working career into a flawless and flowing narrative. I am ready to get back to work! I have already told many people about your company in the hopes that they contact you at some point." –N. Dedd, Client Services Specialist
---
"I just accepted a position as a Utilities Engineer at the Water and Sewer District in Sunnyville, FL. It's a little different than what I'm used to, but I'm grateful for the job, and it's not too particularly demanding, which works well with the demands of grad school. I would recommend your service to anyone. After more than 8 months of applying for jobs with a resume that I created, and having no luck, I hired you to re-write my resume. Within 6 weeks of distributing the new resume using your service, I was invited to 3 interviews, which eventually led to my current position. Thank you for all the advice and assistance." – J. Furness, P.E.
---
"I have received the documents Alex sent me, thank you! I'll need a few days to review and absorb them but I have to say that he is a truly an amazing writer. Wow, I didn't know I was that accomplished; he makes the mundane sound ground breaking. This just reaffirms my decision to hire a professional this time around." –M. Piccio, IT Manager
---
"I really enjoyed working with Karen. She did a great job of extracting succinct impacting descriptions from my top 10 and CARs. I'm really looking forward to working with your group for my LinkedIn Profile." –J. Reeves, Hospital Director
---
"Amanda was wonderful. My experience thus far has been top notch!"– S. Harris, Medical Sales
---
"Thank you for your extraordinary talent and effort !!! Received all doc's. What a difference !!! Alex has captured what I believe myself to be as business professional on paper. A finely crafted resume package that conveys a compelling history of experience, skill, abilities and background in an age neutral format. Truly a work of art with words. " — J. Taubman, Securities Technology Project Manager
---
"Erin – Thank you for this and for the excellent work on the resume package! All worked very well and I am please with the final product. Tom did a great job overall and was a pleasure to work with." –P. Stuart, Global Supply Chain Executive
---
"Karen was a pleasure to work with. I'll let you know how it goes with my resume. I actually turned down 2 offers this week. I have 5 more interviews coming up, one with the company I really want to go to work for and the hiring manager is former co-worker of mine so I should be in good shape. Thanks again, your firm was great to work with!" –R. Rein, Sn. Sales Executive

---
"It was a pleasure working with Michelle, and the team did a terrific job!" –L. Perimann, Director of IT
---
"Thank you very much. I just want to share the joy with you. I got a phone interview yesterday and they scheduled an onsite interview with me next Monday. Even though I did not get the job yet, I still want to thank you and Amanda for the resume. Amanda is wonderful and I am very happy with my resume. I shared my experience with all my friends during the thanksgiving holiday since the company called me to schedule the interview before thanksgiving. Two of my friends asked me about who polished my resume. I gave your name and website to them and they may call you soon." –Y. Huong, Research Associate
---
"Although Chris and I are just finalizing the final stages of completion of my resume, I am eager to share with you that he has provided exemplary service. Chris has been so prompt and eager to follow up on every query — he has been able to offer what I expected from FINS when I signed up for a review of my professional profile. I thank you for allocating a capable person and I thank Chris for being hyper-efficient!"– A. Tahir, Finance Executive
---
"Dear Erin–Thank you, for your email. I am quite happy with the final outcome — Cheryl did a great job in formulating the career brand and leadership statements. They capture my background and skill set extremely well. In addition, she was amazing in concisely capturing my responsibilities and achievements in various roles. Thank you, to both of you." O. Mandemut, Research Scientist / Project Management
---
Erin- Just wanted to thank you for the new resume. As you know In the 10 days since the resume was completed the phone has been ringing off the hook. As you know I am in Afghanistan, some days I have been doing 2 phone interview per day, some 8,000 miles away. I am proud to report that I have accepted a Senior Management position with an international engineering firm on a high profile project here in Afghanistan, making even more money then before. Your associate writer Alex, narrowed in on my skill set, and developed a attention grabbing resume that was delivered "Right on Target". Thank you again!"– S. Griffin, IT Manager
---
"Erin, the experience was very good and Cheryl (and team) was the right choice for my resume and I appreciated the hustle so that I had something for my interview. I have had three trusted CEO's review this resume and all have complimented the work. Thanks for the reference package it will come in handy. I am headed out of town this week but when I return I will be asking your team to prepare another version that targets Global Executive VP of HR roles."– T. Skova, VP, Human Resources
---
"Hi Erin. I reviewed the new resume and cover letter. Everything looks great. You are right. The resume looks more complete with supporting evidence at the same time as being more compact and direct to the point. I want to thank you so much for the work you completed for me. Your experience and expertise were well applied here. You are truly a professional. Thank your for your prompt attention and your patience putting up with my continuous input."– B. Conners, Mechanical Engineer
---
"Oh, I'm digging this resume. I'd like to hire myself! MUCH better – eye catching as well. Alrighty, I think we are good. and by golly I hope your right about them wanting me! I'm a good boss – really, I am. So, I've been bragging about you already."–– L. Sesser, Marketing Director
---
"Erin- Its been a pleasure working with you and Amanda to make my resume stand out from the rest. I can't thank you enough. Now I'm off to look for a job! Thanks again!" –G. Hughes, Civil Engineer
---
"Hi Erin, I wanted to take this opportunity to THANK YOU for preparing my professional resume package. I'm very pleased with the end results. Karen is a masterful resume writer and was an absolute pleasure to work with! It was a great experience all around. And a special thanks for the complimentary Reference Page–I love gifts, especially unexpected ones! I'll be sure to have my Reference Page with me when I interview. Thanks again, Erin, for your and your team's excellent work on my project. I wish you continued success in your business. " — C. Perisho, Sen. Account Executive
---
"Thank you so much for writing my resume package. It looks wonderful! It's the first time that I'm actually proud of my resume and can't wait for people to read it! My writer was wonderful to work with and put my entire working career into a flawless and flowing narrative. I am ready to get back to work! I have already told many people about your company in the hopes that they contact you at some point. Thank you again and may 2011 bring health, wealth and happiness to you and yours! " – J. Lettinger, VP Corporate Finance
---
"Hi Erin, I have just received my completed documents from my writer and I wanted to let you know how VERY pleased I am with the work that he produced. The resume, cover letter and thank you letter far exceeded my expectations. I am very confident that these tools will help me take my career to the next level. I will definitely be recommending your service to my peers." –A. Skaarsgard, Project Manager
---
"Thought you'd be interested to know that I posted my resume on a few sites on Friday. Within 2 hours of posting it on Dice, I received a call from a company that I had not even sent my resume to. So, I'm sure I owe at least half of the credit to you. Thanks again for your help." — D. Mersino, Software Developer
---
"I was so pleased with the guidance and expertise you shared with me to help me improve my resume and advance my career – thank you!
I have many positive things to say about your guidance and expertise. I feel I have had access to a personal consultant with the ease of communicating through email. Your always prompt responses and sound advice have really been of value to me." — L. Darling, Sourcing Executive
---
"You have a gift. My resume looks lovely, sounds terrific and I could not be happier. I have already recommended your services to 3 other persons in search of help." — D. Edds, HR Generalist
---
"You did it again. I accepted a new job which jumps me two levels. It did not hurt that I will get to work for someone I reported to before. Thanks." — T. Gilson, Operations Executive
---
"This experience was way better than I was expecting and my resume is far better than I imagined it would be. I just want you to know that I appreciate you helping me feel like I have some self worth and that I really am someone important that can be contributing way more than I am now.
I bet you didn't think you'd have this kind of impact on a person………or maybe you do know what an impact you make on peoples lives and that's why you do what you do! Right there is something that you can't place a value on and that's feeling special." — K. Alires, Senior Sales Executive
---
"It has been a pleasure working with you on my Executive Resume – the resume looks fantastic. You have been extremely responsive to my questions and have offered sound advice where needed. I definitely recommend utilizing this service to colleagues but will, more importantly, recommend using you, Erin Kennedy." — R. Madesh, Director of Outsourcing Negotiations, Global Telecom
---
"WOW Erin! I just printed them out to look over and they look great! I especially think the CV is amazing!!! Thank you so much! I want you to know what an absolute pleasure it has been to work with you on this! You rock!!! I appeciate the style and the balance you have found between exciting and professional. Thank you very much!" — L. Vartan, Grammy-Award winning Percussionist
---
"Erin, the resume is fantastic. You have a way with words. I really do appreciate what you did for me. I have told everyone about you and if it is okay with you can I refer some of my friends to you." — M. Scarpignato, Sales Rep
---
"I just went over everything and it looks terrific. I couldn't be happier. I wanted to thank you for your efforts. I know this new resume will do the trick. Thank you very much. It's been a pleasure." — C. Arbelo, Program Manager
---
"I wanted to thank you again for doing such a great job on my resume! I went in for my very first interview last week and they invited me back for a second one. The second interview went so well, they offered me a job on the spot! They also told me what an impressive resume I have. The position is in purchasing for a small company that provides specialized administrative services for Interior Design companies. It is a great job with wonderful co-workers. I couldn't be happier!! Thank you again for everything. You are the best! Many thanks!" — B. Nowicki, Purchaser
---
"This resume looks fabulous! I can't THANK YOU enough! May God bless you!" — A. Varner, Human Resources Manager
---
"This is wonderful. It was exactly what I wanted. In reading the resume and cover letter you were able to convey that although I'm not technically a Project Manager, I do have the knowledge and background to become one." — R. Plantrich, IT
---
"Just wanted to let you know that I start a new job in Washington D.C. It's with a $40 billion dollar company. He said he really liked my resume. So I just wanted to say thanks. I start August 15th." — R. Patyi, Sales Rep
---
"I want to thank you so much for the work you completed for me. Your experience and expertise were well applied here. You are truly a professional. Thank you for your prompt attention and your patience putting up with my continuous input." — B. Ponke, Engineer
---
"We compared the resume you did for us and the very first resume we ever did, and had a good laugh. You did a great job. Thanks." — B. & A. Barber, High School Principal
---
"Thanks for the expedited service. Resume looks great and have already sent it out to 4 job postings." — K. Gibson, IT Manager
---
"The resume has worked out great! I have a great job with my dream company– have had it for 8 months. I just got another raise! Thanks for helping me get here!" — J. Stubbins, Sales Rep
---
"Awesome! Is this me? I want to hire this person to work for me! Outstanding job! I want to thank you for helping me create a VERY professional resume and cover letter that I would be proud to submit to anyone. You were also very quick to get both documents prepared and delivered to me. Thanks again!" — L. Fraye General Manager, Retail
---
"Just wanted to say Thank You!!! Again, what a great job, very satisfied!" — G. Ramirez, Loan Officer
---
"I start work next week for a growing surgery center just 5 minutes from my home. The pay is as high as I wanted, and with benefits better than I had expected. Thanks!" — R. Rich, Nurse Manager
---
"The resume, cover letter, and thank you letter that you created for me were wonderful. I had a lot of calls once I had you do my resume. I had over 20 calls and 8 offers within 4 months. I just accepted a position on Hilton Head Island in South Carolina with an Interior Design firm. I am very excited about it and wouldn't have gotten it if it weren't for you and that resume. Thank you, thank you. I have given your name out to my friends, so expect more calls! Thanks again!" — K. Murphy, Interior Designer
---
"Thanks so much! U R the best! I will let you know how it goes. I love u! Thanks so much!" — D. L. Nazar, Flight Attendant
---
"This is great, it has been a pleasure working with you!" — D. Stone, Operations Executive
---
"The first and only place I sent me resume to gave me an interview today. Looks like I have the job. Thanks." — L. Saathoff, Administrative Assistant
---
"I just thought I would let you know that the resume paid off and I've been on quite a few interviews. In fact, I accepted a position and will start in 2 weeks. I want to thank you for everything b/c no doubt your resume did the trick!" — B. Sargent, Network Administrator
---
"Everything looks great! I love the layout of the resume." — K. Hankerd, Public Relations Executive
---
"I love this! It's great! Thanks for doing such a kick!@* resume for me. I'll let you know when a lucky employer scoops me up!" — S. Vauhn, Advertising Executive
---