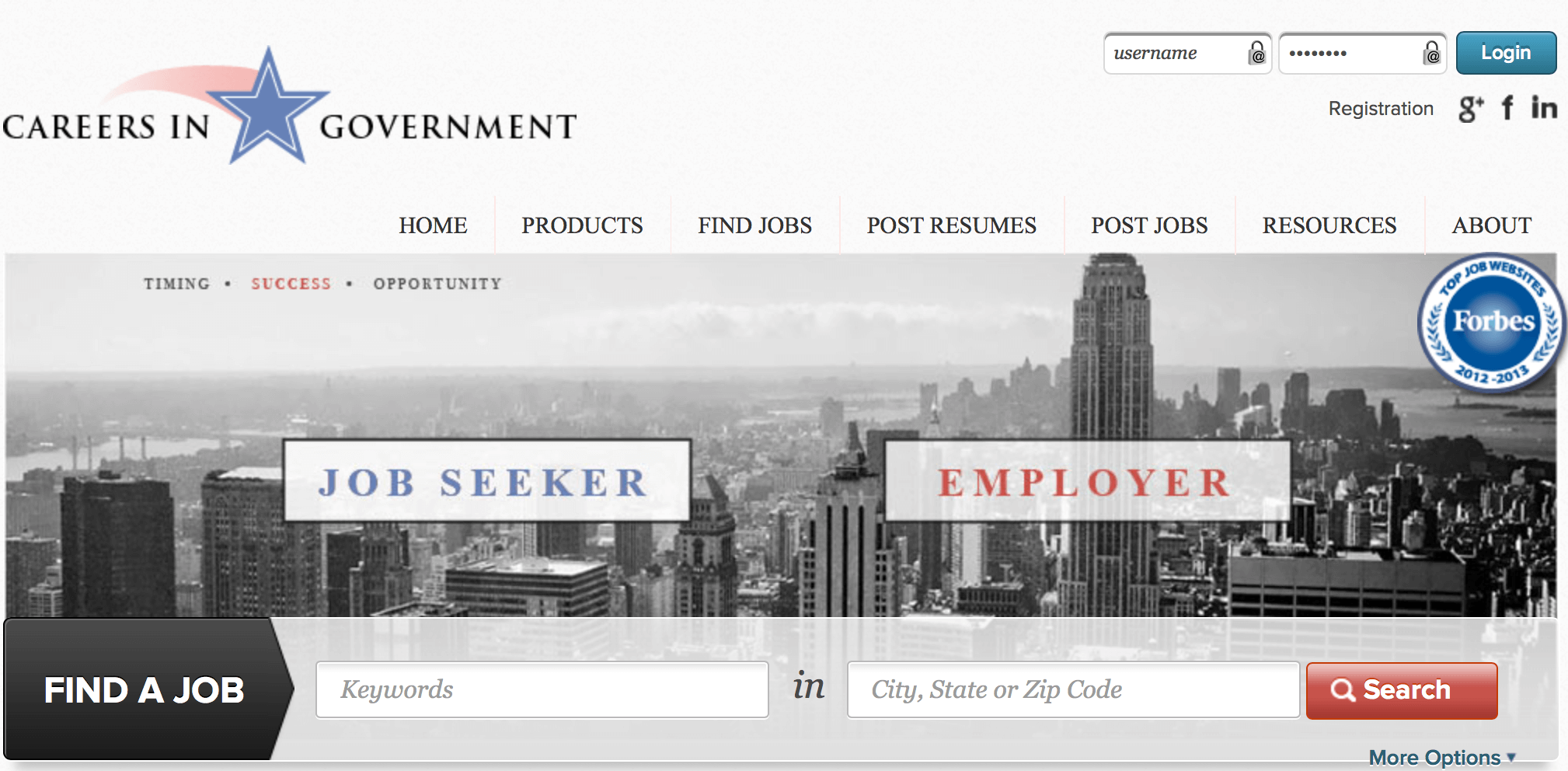 Careers In Government was the first Job Board in the marketplace when it launched in 1996 and continues to be one of the nation's leading State and Local Government Job Board and Career Resource center.  We leverage state-of-the-art technology to promote talent acquisition that benefits both employers and recruiters in the public sector.
In the last 4-years, we have received a number of industry awards and achievements that highlight our leadership position in online recruiting for the public sector:
Just awarded the 2016 "Innovator of the Year" by the world's largest HR Technology Association (click here).
Forbes Magazine listed Careers In Government multiple times as the "Best Government Career Website"in the nation.
Annually listed in the top 10% of all "social media influencers" in the nation.
We reach more than 14-million people a month on Linked In, Twitter and Facebook.
Careers In Government works with thousands of State and Local Government employers across the nation and lists thousands of vacancies on its Job Board.
Included in our costs, Careers In Government will also promote your vacancies via branded Employer Pages.  These pages are individually marketed across all the major search engines and to our 14-million monthly viewers via Social Media (Twitter, LinkedIn, Face Book and Google+)!