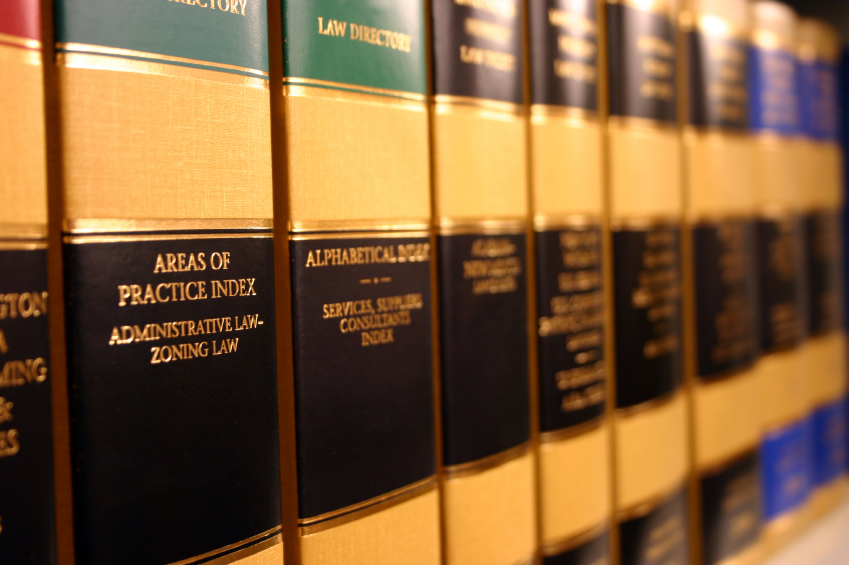 The federal government is a major employer of attorneys in the United States, and many of the most promising graduates from top law schools seek employment there. These highly sought-after positions task attorneys with determining the outcomes of many of the most significant legal conflicts.
Becoming a lawyer with the federal government generally requires:
A law degree such as a Juris Doctor, or J.D.
A license to practice law in a given state (i.e., passing the bar exam. An LLM in US Law may be enough for a foreign attorney to take the bar exam in a given state as long as the lawyer's education is equivalent to an American Bar Association approved law school).
Admission to practice before various federal district courts.
Here's a look at the requirements in more detail.
Education
Obtaining a law degree typically takes three years at a U.S. law school. Students attend these graduate-level programs after first earning a bachelor's degree in any subject. While pre-law programs exist at many institutions, this is not a requirement to attend law school. In fact, law students attend J.D. programs with a variety of undergraduate degrees, although most tend to have humanities degrees (e.g., history, political science, English, and philosophy) rather than hard science degrees like engineering and biology.
Instead of focusing on prior topics of study, law schools tend to base admissions decisions on a student's GPA and LSAT score.  The LSAT is a law school entrance exam focused on reading comprehension, analytical reasoning and logic. As federal attorney positions are highly competitive, students seeking federal employment should strive to obtain admission to the most well regarded law schools to help them stand out in the job applicant pool.
Classes to Take and Employment During School
The courses a student should focus on depend greatly on the specific federal position sought. As federal attorney positions vary widely from litigation, to regulatory advising, to judicial work, students should take courses geared toward their desired governmental position. For example, a student seeking employment at the Environmental Protection Agency (EPA) should take classes in environmental law. Students seeking to serve as U.S. attorneys, who litigate on behalf of the U.S. in a variety of contexts, should focus on classes that teach courtroom skills, as well as legal research and writing.
Aside from taking the right courses, students should seek internships or temporary positions at their federal office of choice. Many government offices offer seasonal opportunities during the summer after a student's second or third year of law school.
Students should keep an open mind when seeking federal employment and understand that it is very competitive. The federal government is broken into many departments, offices and agencies, and every branch of the military hires attorneys, too. Students should be diligent and apply to a variety of positions in order to maximize their chances of employment.
Examples of Federal Attorney Positions
Clerk, U.S. District Court. District Court Clerks assist judges in analyzing court filings, researching law, and preparing opinions in criminal and civil matters pending before a U.S. federal court. Many students move on quickly from such positions into private practice, although some work as a clerk for longer periods of time.
Assistant U.S. Attorney. In the Department of Justice, under the oversight of the U.S. Attorney General, assistant U.S. attorneys litigate cases on behalf of the federal government. This could involve prosecution of federal drug charges, defense of a civil suit against federal government enforcement agents, and many other matters. Similar positions also exist in federal agencies such as the Securities Exchange Commission (SEC) and the Department of Labor.
Attorney in the Office of the Counselor to the Commissioner of the U.S. Food and Drug Administration (FDA). Not all federal attorneys are litigators. Many federal agencies rely heavily on attorneys to help draft regulations, advise on policy matters, and more. This position, in particular, would require an attorney to advise and provide leadership on matters related to the federal regulation of food and drugs.
Federal government attorney positions cover a wide variety of topics and draw on a multitude of legal skills. For that reason, no matter what topic is most interesting to a student, be it business, criminal law or civil rights, there is likely a job within the federal government related to that topic. Federal government positions are generally well respected and provide stable employment, along with opportunities for extended career advancement. Accordingly, students should review available positions and consider working for the federal government after graduation from law school.