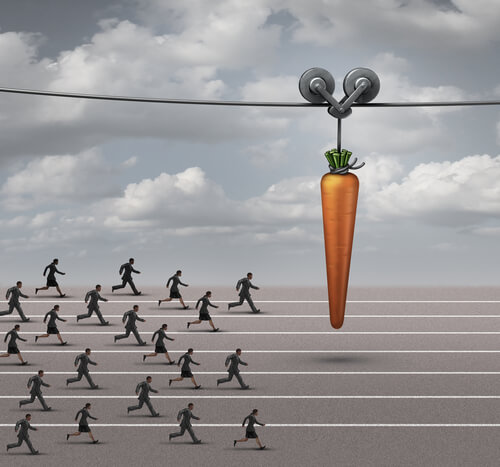 Employee retention is critical to every business – including "high turnover" industries like childcare, automotive, retail, and more. Research shows that replacing an employee can cost up to 20 percent of the position's annual salary. The focus of employee retention can often be on improving management, creating a better benefits package, or another strategy to improve working conditions once an employee is hired, but this strategy skips over another important aspect – the hiring process.
Two reasons why a company might experience a high turnover rate which is either a poor match between a person and the job or a poor fit with the company's culture. Both of these issues can be addressed by choosing the right candidate during the hiring process. It's been proven that one of the worst ways to hire a new employee is through an unstructured interview. "Trusting your gut" is not an effective way to hire the perfect employee.
Employ Structured Interview Tactics
The best way to screen candidates to ensure that you make the right choice for the position and your company is to create a structured interview process. This can take the form of pre-interview assessments to suss out a candidate's true skillset, asking for a work sample, and completing a structured interview. In addition to helping you more reliably choose a good fit, it will weed out potential hires that are not willing to put in a few extra minutes to make a good first impression. Chances are, if an interviewee isn't willing to follow directions and complete a pre-interview assessment that your company requires, then they'll probably have the same attitude toward finishing projects once hired.
Broadcast Your Company Culture
To find a person that is the right fit for your business, make sure that your company culture is well established. If you have a high-stress, competitive company culture, that's fine as long as prospective employees know what to expect. Portraying a "laidback" culture to interviewees can backfire by finding someone that will never fit in with the company's culture.
 Increase Your Minimum Requirements
When advertising for a new position, consider increasing the minimum requirements to garner an interview. If you are hiring graduate students for a position that requires at least a few years of experience, you'll be setting up your new employee for failure. If you do increase the minimum requirements, you should also increase the base salary. While this might seem like an expensive choice, it can save your company money down the road when you don't have to replace the employee.
Use Employee Referrals
In the beginning stages of recruiting a new hire, consider asking current employees for recommendations. If you have happy, motivated employees, they will know and understand the company culture. This makes them ideally suited to recommending potential hires, because they will likely know the working skillsets and personality of anyone they recommend. Employee recommendations can likely point you to other candidates that might be a good fit for the company in terms of work ethic and company culture. Employees that are hired from a referral are also more likely to be loyal to the company, stay at the company longer, and help empower the employees for giving them a say in hiring decisions.
 Hire the Best
Savvy recruiters will be constantly looking for bright, new talent. Don't underestimate what a skilled employee can bring to the table. Former Cisco CEO John Chambers said, "A world-class engineer with five peers can out produce 200 regular engineers." Spending the time to find the perfect fit for your open position can go a long way to reduce turnover rates at your company, no matter what industry you're in.