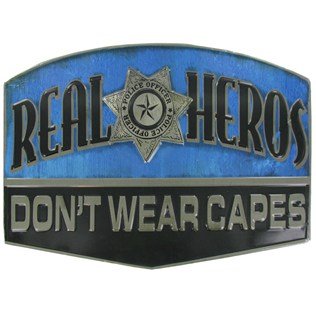 There's life after police work. A lot of my friends went on to second careers when their police careers ended. Some stayed in the investigations field and became private investigators or security specialists. Others wanted to try something completely different and found careers in business. Several became realtors. A couple wrote books. One went into banking. I stayed in the investigations area and had a second career in investigations management.
You too have choices. There are lots of opportunities for retired cops but it helps if you have a plan. Now, you don't have to reinvent your life to create a second career plan. Just give it some thought and put something together that works for you. Here are some suggestions that will help you write up a simple plan. You can change it as you get closer to the end of your police career.
Get your stuff together 
Do it now while you're not actively shopping around for a new career. Look back over your time as a police officer and start organizing your portfolio. Remember all those training courses and seminars you attended? Find all your certificates and get them into a sequential pile. The same goes for your commendations and awards, your professional designations, and of course your formal education.
Get all that material together. Be thorough. You should only have to do this once and then add to it later, so take your time and find everything. This is the foundation of your plan.
Build a resume
Get this done sooner rather than later. That way you're ready to go if you find a job that interests you. Build your resume from the material you found when you looked back over your career and piled up your certificates.
Find a resume style that works for you. A simple Internet search will give you some ideas. Consider the advice of a professional resume writer. It might be money well spent to compose a resume in a professional looking format that you can build on. Keep your resume up to date.
Look ahead 
Pick a date when you're going to move on from your police career. This isn't something you have to share with anyone so put it in your back pocket and keep it to yourself. With all the ups and downs of police work, know that you're looking after yourself. You have an exit plan.
Pick a second career field you're interested in and watch the trends. Does it seem like there will be opportunities there as time goes by? Focus on a second career with a good future. If your second career choice is in a career field with diminishing opportunities you'll want to rethink it.
Don't forget to network. You already know a lot of people. You'll meet more as your go through your police career. I found my network was very important as I moved into my second career and then my third. I help them and they help me. That's how it works.
This is how you start your plan. You're busy in your police career so this doesn't need to take over your life. Just continue to develop it as your police career progresses, and remember there will be life after your police career.
Have a plan and be ready so you can take advantage of the opportunities that will be out there.