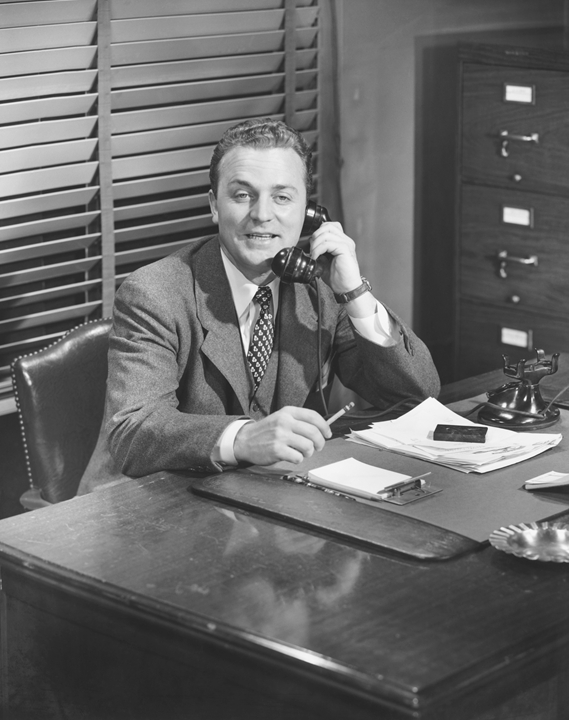 We all know being an older Job Seeker is just a state of mind.  Most of us are ready to contribute right now, regardless of our birth generation. However, it seems there is continuing bias against workforce veterans… and that relevancy as a candidate is perhaps determined in large part by their age.
So, how can you best counter ageism during your job search?? Or mitigate the perception of "old" – or at least "old school"?
Here are ten signs that may indicate you are an old job seeker, regardless of your actual age, or ability to contribute – and how to fix them:
Resume
1.  Times New Roman or Courier
Like it or now, it is a sign that you may be an older candidate if you stick with the default of Times New Roman. Worse yet is the use of Courier, which looks like you created your resume on a typewriter. Instead, unless you are applying for a job within an old-school industry (legal, engineering, etc.) go with a Calibri or other more contemporary font choice.
2.  "References available upon request"
In today's job market it's a given that you have references lined up for the recruiter – probably on your Linkedin profile for all to see. It's also a given that you aren't going to provide references that would ever say anything bad about you. Leave this old-school line completely off your resume.
3.  Objective Statement
For most recruiters today, the objective statement is passé… the mark of a candidate who is behind the times. Especially in this challenging economy, skip the objective statement – or at least roll that valuable space on your resume into how you're going to help solve the company's problems.
4.  Wholly Chronological Resume
With exceptions such as the aforementioned fields that still rely on old-school resumes, today's most effective resumes talk about foundation skills transferable to any employer: work ethic, leadership and problem solving. Your old school resume that lists every job you ever had, with every task ever delegated to you, can be seen as a huge red flag in today's recruiting world.
Application and Interview
1.  Email Addresses from AOL, Earthlink or Prodigy
The original "Rat Pack" of email providers were born back in the stone ages of the Internet (15 years ago). Since you're looking for a job in much different times, its better not to take chances: create an email address specifically for your job search using Gmail or another of the more "modern" email providers.
2.  Hesitation to Participate in Phone or Skype Interviews
To paraphrase an old commercial "this is not your father's interview…" Many companies have found screening the initial round of applicants via phone or Skype to be a great way to save time and money. Don't act surprised when asked… or you'll be considered a dinosaur.
3.  Canned Answers to Common Interview Questions (i.e., "greatest weakness")
Recruiters don't want you to "spin" an answer based on 20 year old wisdom that says you're expected to spin a weakness into a positive ("I care too much" or "I work too hard" are great examples). Spare the recruiter the spin. Give a straight, short answer. Otherwise, you'll not only come across as old-school – you just may be labeled insincere.
4.  Use of 50-Cent Words when a Penny Word Will Do
Sure you'll want to make a good impression by displaying your intelligence – but leave the giant words and perfect cadence to English professors – and those recruiting English professors. In the days of IM and texting, recruiters know that few in the real world talks without contractions and an exaggerated vocabulary. Today, an interview is just a conversation between two normal people.
Digital Presence
1.  Lack of a Linkedin, Facebook or Twitter Account
Social media is how many people communicate today. Don't have a Facebook or Twitter account? You're labeling yourself "I'm really old." You don't have to be an expert – or even a dedicated user. But when a recruiter Googles you… you better show up. For job seekers, this is especially true for Linkedin.
2.  Not Following the Influential Blogs in Your Industry
To anyone under 40, blogging is the Gen Y version of a newspaper. To not follow the major blogs in your chosen career field may make it seem as though you've made no effort to change. Worse yet, it may show that you do not have the latest information available to you to make good decisions at critical times.
The good news for older candidates: these indicators of an "old school" job seeker are easily remedied. In just a couple days – and with the help of those around you – you can be fluent enough to convince 90% recruiters that you are willing to adapt, learn and are coachable.
Get started right away. Knock off one item on this list every hour or so. By next week, you'll be a wiser – and more employable – job seeker.