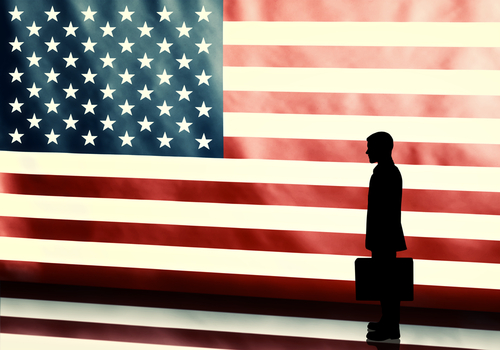 Political communications is a challenging field that demands a unique set of skills. On one hand, the work allows you to focus on a cause or candidate you believe in, but politics also requires a thick skin and a quick wit. To succeed, it's important to be a strong writer, a thorough researcher, and a patient listener. It sounds challenging (and it is), but advanced degrees such as a Master of Public Administration (MPA) can help guide you along the path. When considering a program, make sure they focus on the main skills you'll need to be successful, including the ones highlighted below.
1. Writing and Research Skills
Extensive writing and research skills are critical in this role. Most importantly, you'll need to have a firm handle on several different types of writing including press releases, speeches, and social media posts.
A majority of your time will be spent drafting press releases about your cause or candidate. These will need to be impeccably written, as they will represent the campaign, politician, or cause to the public. Press releases must be clearly written so the message is easy to understand and powerfully written so that the message is remembered. This is not simply an interoffice memo, but rather a communication that will epitomize what your organization stands for.
You might also be responsible for crafting speeches for your candidate or organization. This requires a firm understanding of the intended message as well as the audience who will be listening. Test out the speech on a focus group to gather feedback about the main points, flow, and reception of the speech.
2. Public Speaking and Presentation Skills
As a political communicator, you will represent the candidate, organization, or party at various events. Your public speaking and presentation skills must reflect those of a calm, knowledgeable, and poised professional. When assembling your research for a presentation, make sure you really understand the information. Become the subject matter expert. Not only will this improve your presentation and your confidence, it might reduce the chance that a question will blindside you. Practice your speech or presentation until you are comfortable enough that it sounds natural and you don't need to read off slides.
3. Knowledge of Social Media
Social media can make or break a political campaign. Even though social media seems more casual than a speech or presentation, it should be taken just as seriously. Any tweets, posts, or updates must support the overarching narrative of the campaign or organization. They must be clear, well written, and creative. Social media can serve as a platform for a candidate to be relatively informal, but it must always be professional. Politician Cory Booker is famous for using social media to connect directly with constituents. For him, it's a personalized approach to politics.
When considering social media, the platform you choose is just as important as what you say. Figure out your target audience and select the social media platform that makes the most sense. A Reddit AMA could be an effective way to reach the male audience, but Pinterest could be ideal for women.
4. Understanding Your Audience
The key to any successful career in communications is knowing your audience. Whether it's a tweet, a speech, or a press release, nothing is as disastrous as misreading your audience. Learn about your audience and what they are concerned about so you can offer them a reason to care about your message. For example, when speaking to a group of parents about the community, consider what topics matter to them. Most likely, this will include topics like education, taxes, housing, and neighborhood safety. Audiences need to feel like you care about them, so always be strategic in the way you convey your messages.
5. Crisis Management and Problem Solving
Perhaps the most challenging aspect of a communications job in politics is crisis management. As the go-to communicator, everyone will turn to you for a plan in the event of a crisis. Before you can fix anything, you'll need to analyze how the problem appears to constituents. Then evaluate how to rectify the situation in a manner that will come across as genuine. Whether that means a heartfelt public apology, an honest explanation, or even a public display of support, decide what makes sense for the situation. Remember that people generally love a comeback story. And make sure you catch problems as early as possible by listening to constituent complaints, prioritizing transparency, and hiring effective staff members.
As a political communicator, you'll be involved in crafting the overarching message of the campaign. It's important to develop a variety of key skills so you can as be effective as possible and avoid common pitfalls.