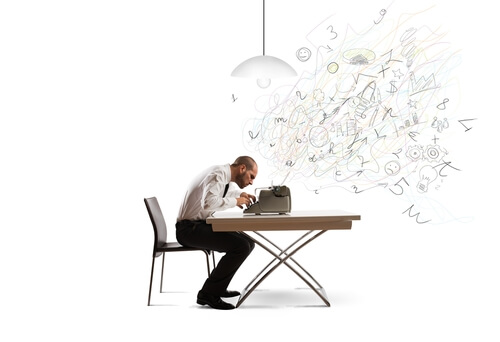 One of the great things about government is that unless something cataclysmic happens, there will always be a government and it will always need contractors in various forms. Freelance writers don't think to go for government contracts even though they are often extremely well paid relative to the wider market, and can be a steady stream of income for those who seek writing jobs from home.
Research in 2012 suggested that some writers working for the US Federal government were getting paid over $100 an hour for certain contracts. It isn't every day that you can find work that pays up to $800 a day.
Here is some guidance to help you get that lucrative government writing job you may never have even thought to go for.
Get Experience!
As with so many fields of work, the best career advice is to get experience and a good portfolio if you are to get any work. In the same way as Goldman Sachs don't recruit partners straight out of high school, you will only get work that is commensurate with your level of experience. If you haven't begun as a writer yet there is no better time to start than now. Make the time, find the clients (perhaps through an agency or a job board such as People Per Hour) and get some copy published!
Many agencies and freelance bidding sites ask you to do a test, and this sorts out the wheat from the chaff.
Get An Online Portfolio
As with all writing it really helps to have visibility online. Get a Contently page and fill it up with as many examples as you can. Start up a blog and link to as many pieces you have written as possible, and start getting noticed. It often happens that as soon as a new client sees a knockout website they will go for you – it is well worth the investment of time and energy.
Check Out About.com
The first thing you need to do is go through a process set up by government so every contractor is playing on a level playing field. The process is described simply and easily by the experts at About.com – have a look at the site here. The process is detailed and somewhat convoluted – you will have to wait up to 2 days to go one of the steps for example – but once you've done it the world of government contracting is your oyster.
Apply For Jobs With The Federal Government!
The main gateway for government contractor jobs is at FBO.GOV. You will first need to go through the bureaucracy of the application in step one above, but you can then apply for one of dozens of government jobs available every day in both state and federal government.  The job search engine is easy to use, and once you have filled out the requisite forms then the world is your oyster.
Keep an eye out in the media too – there are a whole host of other sites that advertise for freelance government writing jobs. It is just a case of keeping an eye out and as with all freelance writing, you just never know where things may lead!