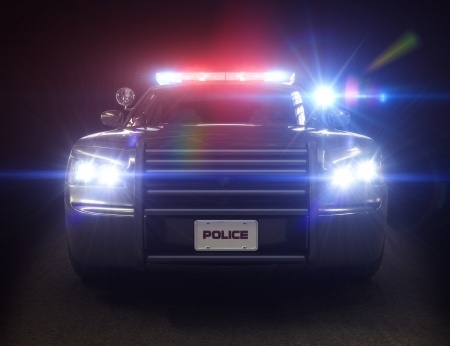 Law enforcement can be an exciting career choice for anyone interested in public safety. State law enforcement officers are tasked with the challenge of enforcing the law, providing patrol, and investigating crimes. This field includes a wide range of career paths that offer a variety of job responsibilities and work environments.
Within state law enforcement, you could work as a local police officer, a state police officer, or a highway patrol officer. If you're interested in working for the state, but at a local level, consider becoming a Sherriff's deputy. A Sherriff's deputy is responsible for local jails, summonses, and responding to emergency calls. Another opportunity to consider is serving as a special jurisdiction officer. These officers protect and monitor defined areas such as schools, public parks, and government buildings.
The four biggest employers of law enforcement officials include US Customs and Border Protection, Federal Bureau of Prisons, the Federal Bureau of Investigation, and US Immigration and Customs Enforcement. Each of these organizations serves a different purpose, but all of them employ over 10,000 officers with varying responsibilities and jurisdictions. One other option is working for the Department of Homeland Security for the Office for State and Local Law Enforcement, which works to coordinate the efforts of state, local, and federal law enforcement officials in the event of a natural disaster or terrorist attack.
Getting the Job
Your educational background can help you break into the field and advance up the ladder. A Master of Public Administration (MPA) will give you the administrative and managerial skillsets needed for a career in any law enforcement field. Not only are MPA graduates eligible to work for the four biggest employers, they are also qualified to work for the Department of Justice, the Secret Service, or as a US Marshall. The MPA will help you gain the skills necessary to enter into the law enforcement field and rise into managerial and administrative positions. Because the MPA curriculum includes finance, ethics, policy, and program implementation, you'll gain a broad understanding of the big-picture issues affecting large government organization such as a law enforcement agency.
In addition to your educational background, employers will also consider your work experience. For positions that require being sworn in, agencies generally look for those with prior law enforcement experience. Other popular backgrounds include military service, bi-lingual skillsets, and a four-year degree, according to the Bureau of Justice Statistics (BJS). Some departments target women and minorities with specific incentive programs.
Most agencies are actively recruiting, and according to the last census, about two-thirds of all agencies hire at least one officer per year, with 80 percent of the hires at entry level.
Working for a State Agency         
Choosing to work in law enforcement at the state level will give you the opportunity to specialize in a variety of unique roles. For example, you could work as a state trooper, canine handler, drug enforcement agent, violent crimes officer, dispatcher, firearms instructor, tactical team member, or police communications operator. Though requirements vary by state, each of these positions will require extensive training, mental and physical screening, and a devotion to public safety and order. There are generally certain age restrictions, and applicants need to have a clean record.
A state agency can offer many career opportunities, depending on a candidate's skillset and career goals. The keys are education, physical fitness, and most of all, a commitment to making the community a better place.