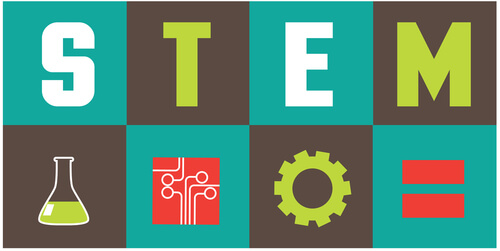 Holding a degree in a STEM-related field doesn't always mean pursuing a career in a traditional STEM field. Nearly every industry – from nonprofits to corporate businesses – need STEM knowledge to perform optimally. Government agencies in particular have a strong need for individuals with the skills to protect their information and their country's infrastructure. Below are three in-demand
STEM careers
to consider pursuing in government:
Big Data Analyst
The proliferation of mobile devices and the skyrocketing volume of data is transforming the traditional needs of government. Government agencies are just beginning to scratch the surface of using this mass information as an asset, so big data analysts are in high demand to help make sense of large datasets.
Big data analysts in government agencies streamline operations, improve agency efficiency and glean more accurate insights of citizens' needs. For example, the U.S. Department of Transportation hires analysts to use license recognition software and cameras to monitor the flow of traffic. With these data results, analysts then determine where increased infrastructure is needed, what areas are accident prone and how to prepare for travel in the future.
Career opportunities for big data analysts in government agencies are growing. The Obama Administration recently pledged $200 million to the Big Data Research and Development Initiative. This program brings together six federal agencies to identify big data opportunities, directly increasing these government jobs.
IT Security Professionals
In a mere decade, advancements in online connectivity have led to unprecedented human connection, progress and economic development. These advancements, however, also pose a number of online threats to government entities. As more and more sensitive government data moves online, the repercussions of cyber-attacks grows significantly each year.
According to a report by PWC,  cyber-attacks have increased since 2014 by 38 percent as criminals, terrorists and online attackers improve their hacking capabilities. Recognizing cyber security as one of the most important challenges facing the country, the U.S. government is fighting against threats and vulnerabilities with bills like the Cybersecurity Act of 2015 and the Cybersecurity National Action Plan (CNAP).
In addition to these plans, the U.S. government has increased job opportunities for professionals with a computer science degree or related certification, specifically for information assurance experts, cyber security specialists and ethical hackers who use a combination of computer science and information technology to protect susceptible government information. According to an article in Bloomberg, the Pentagon plans to triple its cyber security staff by the end of 2016. Combined with the FBI, the two government agencies are looking to hire 6,000 "cyber warriors" by the end of the year.
Given the enormous amount of sensitive information that is exchanged daily, government agencies like the National Security Agency, the Department of Homeland Security and the Department of Defense rely heavily on a robust IT security workforce to protect against external threats.
Supply Management Specialist
Beyond security, many government agencies are also responsible for mobilizing the country's goods. Government agencies use supply chain management specialists to plan, assemble, store, ship, and track products from the beginning to the end of the supply chain lifecycle. From overseeing the creation, maintenance and disbursement of military materials, to orchestrating the production and distribution of international goods across borders, the role of the supply chain manager is diverse.
The healthcare industry and the military are two areas in which logistics managers are particularly useful. Supply chain managers in health care ensure the timely distribution of implants, transplant organs, medicines, and surgical equipment to hospitals. In military branches, supply chain managers ensure troops receive the supplies, food and medical equipment needed to effectively carry out their duties. According to the U.S. Bureau of Labor, projected job growth for supply management specialists in government departments are projected at 22 percent through 2022, doubling the national job growth average.
Whether it's transporting goods and services overseas, or finding more effective cyber protection, government agencies use STEM expertise in many ways. Before deciding on your path, be sure to consider the benefits of finding a STEM career in government.