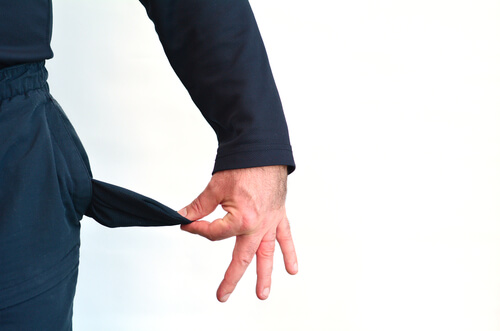 Recent news has shown an improvement in the unemployment rate, but are all generations created equal among the numbers? Not quite. Georgetown University's Center on Education and the Workforce found that 40% of millennials are unemployed, the worst being for graduates age 21-25, while 44% of recent graduates are passing the time in dead-end, low-paying jobs, according to the Federal Reserve Bank of New York.
When entering the workforce, millennials carry hefty burdens with less opportunity. College tuitions and student loan debts are higher than ever, and competition is vicious. Master's degrees no longer make people a shoe-in for the pay they're looking for, and entry-level jobs turn candidates away for not having enough experience. At the same time, millennials are often denied based on certain stigmas, like preconceived notions of poor work ethic and inability to hold a steady job.
Needless to say, young candidates are feeling frustrated and disadvantaged. Not only is a college degree often required for the success they desire, but so is experience before they even enter the job market. When they do start applying, the process is discouraging: sending in endless applications electronically and receiving automated replies, if any at all. Soon, the advice to "work hard and get a good education to have a successful career" feels like a lie.
While there are many factors at play that are out of your control, there are a number of ways to be proactive in order to be a worthwhile competitor with a chance.
Don't scoff at internships and campus jobs
The fact of the matter is, experienced individuals are snagging entry-level jobs. While it can be a tough bullet to bite financially while in college, make the investment in your experience profile by seeking out internships, and don't settle for the menial tasks you'll likely be delegated. Ask to be involved in as much as you can; request more responsibility and don't take no for an answer.
Search earlier and smarter
Many people wait until it's too late to begin their job search, meaning they wait until they're ready to enter the job market. If you're a student and have an idea of which industry (or industries) you want to build a career in, invest time in browsing a tailored, data-driven search tool that will also give you valuable information on how to better develop yourself as a candidate, such as showing you stats on other candidates who have already applied. Search for a variety of positions and examine the qualifications and experience requirements as a way to map out a career plan and the skills you should be working on before you'll need them.
Network, or fake it
If you are already in or about to enter the workforce, your network is the first place you should begin your job search. This is the best way to bypass the feeling of sending in a polished application into the ether, potentially never to be seen by anyone with decision-making power.
If your network isn't that strong or it comes up dry and you dread sending in your resume to jobs@inyourdreams.com or by clicking a cold upload button, spend some time on the company's Team page. Find someone who works in the department you're interested in and could easily forward your personalized email with resume attached along to the big dogs, who are much more likely to look at an email from a current employee.
If their email isn't readily available, try digging a little deeper for it on Google using combinations like first initial.last name@company_name.com. You'd be surprised how many times you end up finding it.
Stay put, at least for a little while
You're not supposed to fall in love with your first job. If you do, great, but instead of putting all your "my dream job" eggs into the basket of your first job, think of it as a means to gain experience and exhibit sought-after traits, like dedication and loyalty. Aim for two years, no less than one. Better yet, really research the industry you're interested in and look at the number of years of experience usually desired for various positions.
Always be a ready candidate
With that said, unexpected layoffs and unpredictable opportunities you just can't pass up are the nature of the game. This means keeping your LinkedIn profile active and robust and your resume updated should be part of your career hygiene routine. Specs and demands for resumes are always changing, so it's not a bad idea to run your resume through a legitimate third-party review every so often. And again, it doesn't hurt to keep an eye on the kinds of jobs popping up in fields you're interested in to see which new skills you could be working on developing.