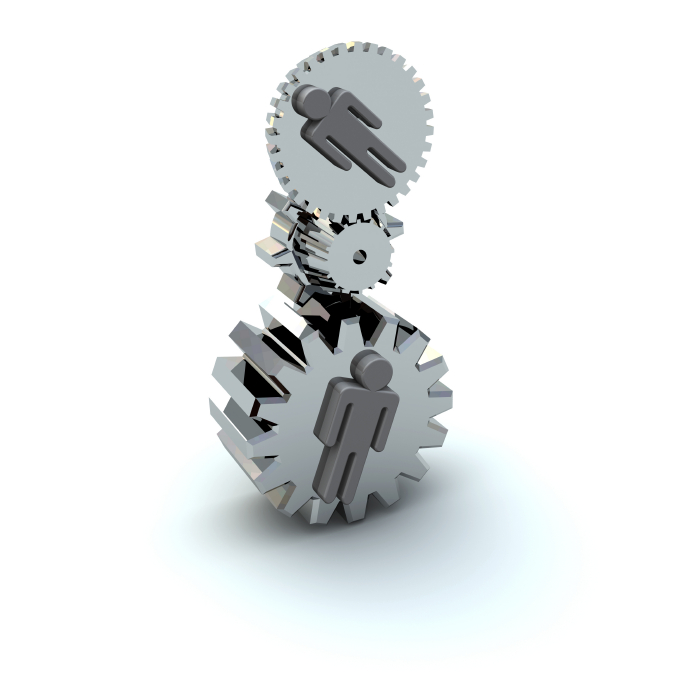 I have had this HR career conversation with many a person looking to get into the field of Human Resources.  Often it is with either a student who has commenced their studies in HR or has just graduated from an HR program.  Sometimes this discussion takes place with individuals looking to make a career switch and get into Human Resources for the first time.  The first question I always ask, when approached for my advice and input about a career in Human Resources, is "what is it about yourself and this field that makes you want to get into it?"
I challenge anyone looking to start a career in HR to truly think about why they want to become an HR practitioner.  Of course, the worst possible answer to this question is "I am a people person and HR is all about dealing with people."  Here is why this answer is a leading indicator for a poor match in HR.  As a profession, HR has come a long way in in positioning itself as a value stream enabling function.  More and more organizations and their leaders get this so when they hire their HR folks, they aren't looking for individuals that are "people persons." (cringe.)  They are looking for HR professionals that can add value to the business by solving business problems.  Gone (or at least going) are the days where HR plans the office holiday party, organizes the summer staff picnic party and helps you complete all your payroll and benefits forms.  No, the profession has evolved quite a bit from those days.
Nowadays, if you want to commence a career in HR, you need to be able to take your HR training and knowledge and apply it to the business environment.  Companies want HR Professionals who can solve their people problems.  They want HR Pros that are skilled in leveraging technology to source and select hard to find talent for their companies.  They want HR Pros that are able to pull together leading and lag metrics that report on organizational turnover hotspots AND they want HR Pros who can provide some analyses on what is causing the turnover.  These same companies also want their HR Pros to be able to help coach and develop their managers, current and future leaders.  HR Pros need to be able to identify, assess and development top organizational talent while creating a sustainable leadership pipeline for the future.
During the tough(er) times, these same HR Pros are asked to help identify employees that may be part of a workforce reduction activity.  They need to be able to ensure the organization is compliant with all labour laws and human rights legislation while at the same time, taking on the role of risk mitigator to help the organization maintain financial stability.  HR Pros are also asked to provide a review of potential terminations and provide insight and counsel as to the level of risk associated with a termination.
Also, did I mention that at any given time, as an HR Pro, you may be called upon to act as an investigator into a claim of (sexual) harassment?  You will be responsible for interviewing complainants, respondents and witnesses.  You will have to analyze the evidence and draw a conclusion/recommendation based on what you uncovered.  Think of yourself as the CSI (crime scene investigator) for employee relations issues – you need to become the Gil Grissom (of the HR world) for your company!  In practice, many HR Pros end up functioning as quasi legal advisors for their firms – not exactly the work of a "people person! "
The above scenarios are simply examples of what the modern HR Professional is challenged with in their roles.  If you are looking to get into HR, I encourage you to review this info and truly determine if this is what you want to do for a living.  HR can provide you with a very challenging and rewarding career if you enter the profession for the right reasons, have the proper focus and truly understand what it means to be an HR Pro.
Typically, after I have run these scenarios by someone who was interested in a career in HR, I look to see if they are still with me.  If their eyes have the look of fear because not once did I mention planning parties, organizing social events, writing policies or developing in-house newsletters, than perhaps this isn't the career choice for them.  If they have gotten excited because the challenges described are exactly what they are looking for, than I encourage them (and you) to take the leap and enter the world of the HR Pro!  I wish you the best of luck with your career choices.