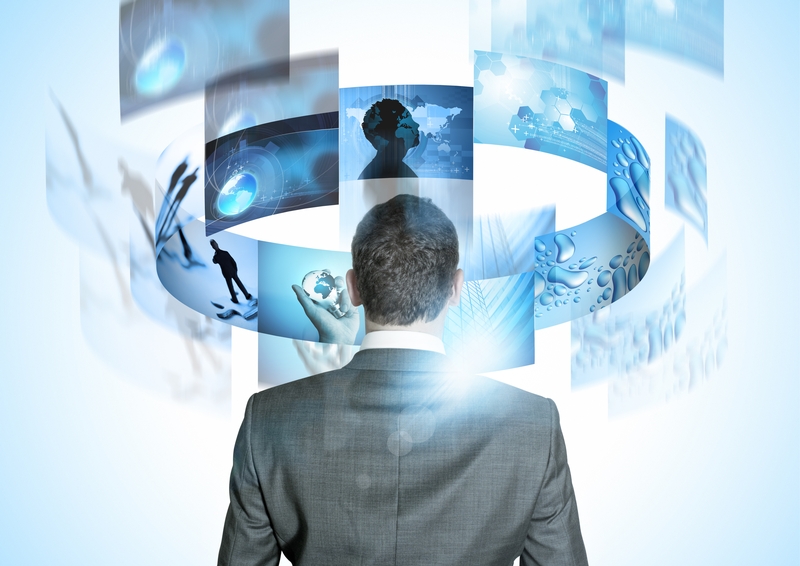 We have all become increasingly aware of the use of data by the federal government. From national security to health care to education, data and new technologies are playing increased roles in what federal agencies do. But increasingly, municipal governments are also employing a range of new technologies to solve local problems. For example, the City of Boston offers a smartphone application called "Street Bump" which people can use to report potholes. Using the accelerometer and GPS location, the phone can record bumps felt by the phone while driving and report the location to city officials. To be competitive in the government job market, students should be prepared for an innovative and technologically-enhanced public sector.
For my master's thesis I analyzed the 200 largest municipalities in the United States and recorded information about whether they had a Twitter account, its Klout score (a measure of Twitter influence), a Facebook account, and at least one mobile application available to its population. I also recorded information on factors such as population, literacy rates, median income, and violent crime rates to see if these factors would influence a city's likelihood of utilizing social media and mobile apps.
Nearly all (88%) of cities studied are now using Twitter or Facebook, and half (48%) have a mobile app. As was expected, higher populations, literacy rates, and higher incomes are associated with a local government having Twitter, Facebook, and mobile apps, as well as a higher Klout score. Cities in the West and South were more likely to have the social media accounts and mobile apps.
The most popular type of information posted on pages is that related to the work the government is engaged in, such as news that a mayor is traveling to another country on an official delegation or news that sewer work would affect traffic on certain streets. Cities like Newark that actively engage with their users are the ones with the highest Klout scores. The former mayor, Senator Cory Booker, led this effort with nearly constant interaction with residents of the city on Twitter. The most popular mobile apps are related to 311 services, such as reporting a pothole or the location of graffiti.
It seems clear that cities appreciate the enhanced ability from social media to connect with their populations, often populations that would not otherwise be engaged with government. The use of mobile apps increases the convenience of reporting problems in neighborhoods. This presents some insight into what skills a college graduate might want to attain and market him or herself as having.
A study conducted by Rey Junco of Lock Haven University found 85% of college students use Facebook, but knowledge of how a personal profile works is different than knowledge of how social media should be used for organizations. Organizations need to ensure that content posted is beneficial to the organization, and furthermore, organizations need to have awareness of the ways in which other users can interact with them (the US Airways and #myNYPD scandals are recent examples of why).
In addition, knowledge of the various uses of mobile applications, knowledge of the app stores, and knowledge of mobile app development would also be ways to separate a college student from others applying to a job. With so many applicants having similar knowledge based on a diploma, this type of knowledge could be the key to distinguishing oneself from the rest of the pack, as governments have demonstrated an increased willingness to leverage technology to better deliver  public services.