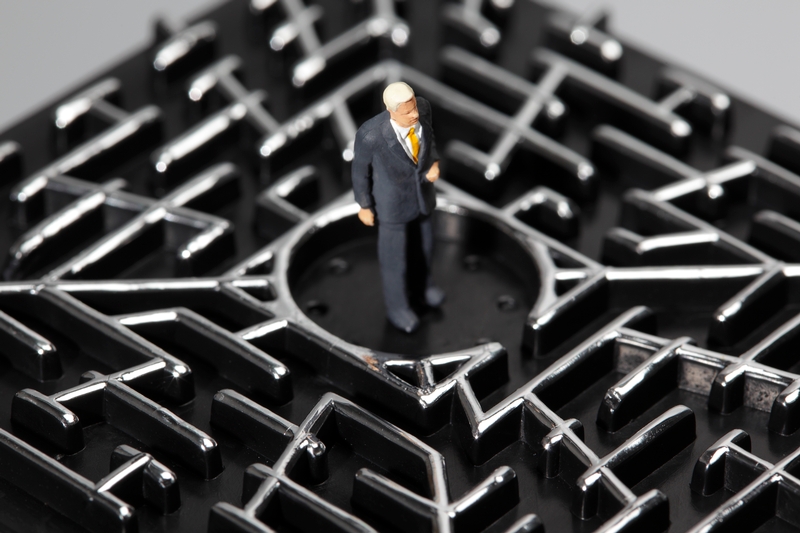 The job search process can be challenging for many and with so many avenues to explore, it may be difficult to figure out which direction to go. However, there are certainly some habits that make the job search process more difficult than necessary.  Here are seven habits I have noticed with job seekers struggling with their job search.
1.  Demonstrates a Lack of Focus. Do you know what you are looking for or are you indecisive about your career path? If so, you may want to make some decisions about the career you would like to focus on. It does not mean that you have to choose just one type of job, but you do need to establish area(s) of focus before proceeding with your job search.  This allows you to maximize your time and energy towards a specific goal.
2.  Takes a One-Size-Fits-All Approach. Does your job search strategy lack variety? Is your resume posted on just one or two job boards or are you using the same resume for each position that you apply for? If your answer is yes, then consider beefing up your job strategy through diversifying your search. This may include seeking opportunities through social media, company career portals, industry specific job boards, and publications. Your resume and cover letters should always be tailored for each position to ensure that you have highlighted significant key qualifications, skills, and experience.
3. Does Not Forge New Relationships. You should also expand your job search through networking. This is typically a key component that I find missing from many struggling job seekers' strategy. Relationship building is a great habit to form even if you are not actively seeking a new opportunity. Otherwise, it feels awkwardly painful if you lack practice. Networking is not just about meeting new people, but includes nurturing your existing relationships.
4. Inconsistent. Being inconsistent with your job seeking efforts may leave you frustrated just like stop-and-go traffic in Washington, DC.  This does not mean you have to complete job applications daily. However, take that time to complete tasks that will keep your momentum going such as submitting your resume for professional review, researching a company of interest, or checking company updates on social media.
5. Does Not Follow Up. Following up is an essential job searching task and lack thereof may mean a missed opportunity. Follow up on the status of your applications, new people that you meet, and existing people in your network.
6. Unorganized. It's really hard follow up if your searching techniques lack organization. I recommend creating a spreadsheet to list each position that you have applied for or inquired about. Include pertinent information such as dates, links to websites, names, and contact information. In addition, use a calendar to set reminders for yourself.
7. Displays the Wrong Attitude. Last but definitely not least, having the wrong attitude can really hinder your success even if you are doing everything else right. This may include being overly pessimistic or arrogant. As you network display a healthy balance of optimism and self-confidence. These are vibes that could be contagious, which may leave the recipient feeling good about you and confident in your abilities.
We all have habits that could steer us in the wrong direction and identifying them is the first step towards improvement.