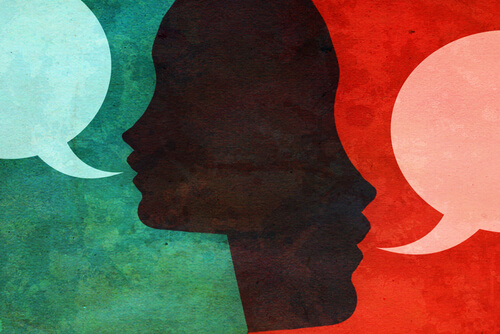 By Jaymie Pompeo, Career Coach at American Public University
Interviews can be static formalities that offer the opportunity to present your best self. Think about it: there is always the expectation of the interviewer controlling a rigid Q&A session to find that right fit for a job. As the interviewee, you may focus efforts on preparing answers to common interview questions and completely overlook the importance of coming across as personable.
Regardless of profession, we're constantly engaged in conversations that lead to positive results. Why should an interview be any different? During your next interview, take some initiative with a conversational approach using the following suggestions:
Exude confidence through body language: Before you even say a word to the interviewer, your confidence level is being scrutinized. That first impression will set the tone and dictate how open the interviewer feels he or she can be with you. Even if you feel nervous, prepare yourself to radiate self-confidence from the start – however you'd engage with a respected family member or friend is the approach you should take.
Remember to smile, maintain friendly eye contact, and introduce yourself with a firm handshake. When you sit down, lean slightly forward, remember to keep your arms uncrossed, and feel comfortable using your hands when illustrating your talking points. You'll appear candid, put your interviewer at ease, and the conversation will follow organically.
Listen strategically for conversational queues:  Be a generous listener and allow your interviewer to establish the tone and set priorities. Once there's a topic you feel confident elaborating on, treat this as a fitting moment to follow up with a comment or question that digs deeper into the subject. Don't feel pressured to only save questions towards the end of the interview – take control of the narrative, when appropriate, by staggering open-ended questions after responses. Great questions usually start with words like "what", "how", or "why" to evoke insightful responses that keep the conversation flowing.
For an example, read this article: Great Interviews Are A Dialogue!
Be memorable with your content: Everyone knows it's important to research the organization before the interview. Stand out from the pack by finding quality information outside of what you'd find on a company website. Begin with a Google News search for recent articles or press releases on the employer. Look up your interviewer on LinkedIn, Facebook, or Twitter to be aware of any shared interests that may trigger small talk. Plan to casually weave these details through conversation and gauge your interviewer's response. Who knows? A memorable connection may pay off later when deciding which candidate receives a final job offer.
Instead of preparing for a tense interrogation, choose to distinguish yourself as that rare candidate who can engage in meaningful dialogue. You'll demonstrate how well you can build profound relationships, revitalize those around you, and most importantly – how authentic and genuine you really are. The savvier you are at initiating and maintaining these types of conversations, the more valuable you'll be to an employer.