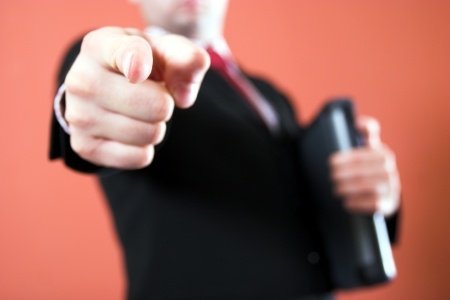 While most people consider the job interview process a way for an employer to find the best candidate to fill a job vacancy, the interview is also a tool that job seekers can use to determine whether the hiring organization is right for them.  Sure, the adage that "beggars can't be choosers" certainly has its place in today's competitive job search environment, but making the wrong move can boomerang you right back into job search mode.  Asking the right questions during the interview process can help.
The Job Title … and Beyond
To get a feel for whether a job may or may not be right for you, it's wise to look beyond the job title itself.  A job as a "human resources professional" in a smaller city may require you to wear more hats than the same job in a larger city.  While a job description that details the responsibilities of the position is a good place to start, an interview can provide a great opportunity to clarify what the job might actually entail on a day-to-day basis.
Depending on the phase of your career, opportunities for advancement may or may not be an important consideration.  Will an entry level job in a larger city or state government agency offer more opportunities for career advancement than a similar job in a smaller municipality?
Regardless of your "big-fish-in-a-small-pond" versus "small-fish-in-a-big-pond" preference, learning as much as you can about the potential employer is a wise strategy. Are people and/or businesses attracted to this area, or leaving for perceived greener pastures and/or better economic opportunities?   Your job security – and opportunities – could very well depend on the strength of the local economy.
Job seekers in the public sphere have an advantage here; most state and local government entities have websites that provide a glimpse into the current goings on in local politics, economies, and other news.  Biographies of elected and appointed officials are often typical fare on official state, city, and agency websites.  In addition, social media – Facebook and Twitter, for example – can often paint a vivid picture of what's going on in government.  It pays to do the research ahead of time so that you can ask educated questions when the interviewer turns the tables and asks if you have any questions.
Explore the Workplace Culture
Ingrid Goldbloom Bloch, a career strategist/coach and principal of Boston-based Mosaic Careers, recommends that job seekers do as much "back-door" research as possible to get a sense of the workplace culture.  "So much about the company or organization depends on the manager and other team members you would be working with at this job," she says.
Bloch suggests that candidates learn as much as they can about the potential employer and key leaders within the organization – before heading to the interview.  Looking at the LinkedIn profiles of the people that would be in your sphere if you were to get the job allows for a personal connection in the interview ("Oh, I see you attended the University of Wisconsin … so did I!"  … "You worked at the City of Springfield; my husband grew up there!").  As long as someone's profile is set to public access, it is not stalking; rather, it's doing your homework!
Ask Questions – and Look Further than the Answers
Bear in mind, when you are the interview candidate, there is a right time and a wrong time to ask questions.  Be respectful of interview protocol, and let the interviewer lead the conversation.  But when given the opportunity, take it!  You'll never know the answers unless you ask the right questions.  And asking the right questions can help you stand out among the other interview candidates competing for the same position.
In additions to questions about the potential employer itself, questions about management style and delegation of responsibilities can also help you get a feel for whether the position is a good match for you.  Other questions that Bloch recommends asking in the interview include "How do you like to manage your employees?" and "What types of problems would I be asked to solve on the first three to six months on the job?"
The interview process itself can provide insight into how an organization works, and how co-workers interact.  How well does the interviewer know the answers to questions about the organization?  Are expectations clearly stated – i.e., does the interviewer give you a tentative timeline for hearing back from them – and do they follow through on their word?  Or are there long gaps of communication, punctuated by excuses?
Fairy tale jobs aside, career utopia is rare. However, some jobs – specifically, some job environments – are better suited for some people than for others.  Doing your homework ahead of time will allow you to use the interview as a powerful tool to assess whether this job is right for you.