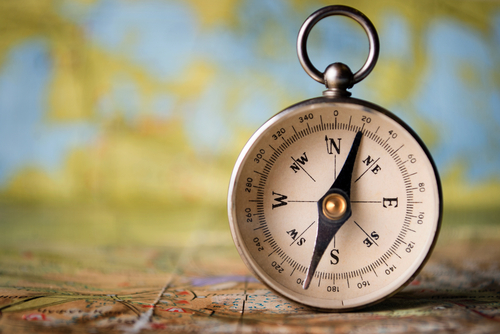 Exploring potential careers is often a task laden with both anxiety and uncertainty. Let's face it, when you're not quite sure what it is that you want to do, you might feel the pressure to just "pick something." When developing career goals, most people make decisions based upon their passion for a specific industry or its economic outlook. Other factors, including the day-to-day operations of the job and the duties to be performed are too often overlooked.
Let me be clear, I am not saying that financial security and pursuing your passion is not important. What I am saying is that when it comes time to pave your career path, the daily tasks and work environment of the position must be factored into your career plan. These expectations might include sitting at a computer for eight hours a day, being on call, lifting heavy items, or working in solitude.
Determining the little "wheres" and "whats" in your desired career is vitally important. You will be pouring long hours and days into your work, and you should be in a position where the job duties and expectations appeal to your professional interests and preferences.
As such, consider your own likes, dislikes, and professional preferences. When working to identify careers:
Recall Your Favorite Job Held.
This may or may not have been your dream job, but there was something about it which made it enjoyable. Take a moment to reflect upon this experience and what made it so memorable. Were you particularly fond of your job duties? Or perhaps it was because you worked with great colleagues and were able to foster some good relationships. In short, was it what you did, or who you did the job with?
Consider the Schedule and Work Hours.
Would you rather follow a set schedule or are you open to working irregular and unpredictable shifts?
If you are interested in an occupation which is subject to irregular hours (such as nursing and law enforcement), make sure you are both aware and accepting of this.
Understand Your Work Environment.
Many hours of your day will be spent within a work facility or in a particular environment. Consider the different locations where you might be subject to work and make sure that the environment and conditions are appealing to you.
Know Your Working Styles and Preferences.
Do you experience greater energy and job satisfaction while executing tasks independently, or would you prefer a team setting? Although most positions integrate both working styles, certain occupations are dominated by an expectation to carry out functions either independently or through teamwork. Be aware of your own personal working style and check to see if it's in line with your career objectives.
Remember that when paving your career path, it is important to take all aspects of the job into consideration in order to make the best decision possible.
By Marcia Powers, career coach at American Public University System