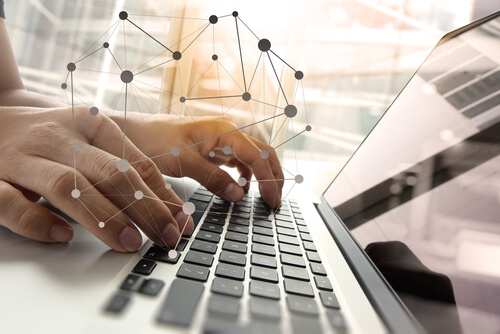 There's nothing worse than that gut wrenching feeling of buyer's remorse. You have been anxiously awaiting the arrival of your expensive, shiny new gadget and have high expectations. You open the box and find that it is beautifully wrapped. You unpack it, plug it in, and . . .
Nothing.  It's a dud!
If you bought it from Amazon, you can just send it back for a refund. If it's your IT Director, there's no return shipping label enclosed.
Hiring is always a risk, but there are several qualities you can look for to improve your probability of success. Your new, amazing IT Director will have the following six qualities:
Fluency in the Language of Business
There is no such thing as an IT project; there are only business projects. In the interview, your potential IT Director should want to discuss Executive Goals and Objectives, Return on Investment, Total Cost of Ownership, Vendor Management, Service Level Agreements and Key Performance Indicators rather than speaking in technical jargon. He or she must possess expert knowledge of the business processes that drive your organization in addition to having a solid understanding of the required underlying technology. You can contract outstanding technical skills, but someone with the vision to make it all work together for the good of the business is a rare gem.
Passionate about Customer Service and Productivity
There is no longer a place in the industry for IT operations that don't deliver outstanding, high value customer service. Your new IT Director must know how to make that a reality with leadership, service level agreements, metrics and measurable goals. Look for a history of customer facing experience. Making angry customers happy is a more important skill for an IT Director than writing brilliant code in a locked office.
Obsessed with Quality
Improving quality of services always lowers costs and your new IT Director understands this. He or she will strive to perfect the delivery of services across your organization and understands a continuous cycle of improvement.
Collaborates Rather Than Dictates
Your new IT Director should be listening 90% of the time and talking very little. County & Municipal organizations are complex operations that may have 2 dozen or more independent Line of Business operations, each with its own regulatory compliance issues and special requirements. In order to provide effective solutions, your new IT must be able to hear what his or her customers are saying and translate that information into solutions that meet the customers' business criteria. Your departments, business processes and requirements will drive your IT Director.
Technology Neutral
Your new IT Director must be open to achieving business goals and objectives by exploring all available solutions, processes and technologies rather than throwing the same tired and ineffective products at every new business problem.
Love's Industry Standards, Policies, and Procedures
Industry Standards and organizational policies and procedures are fascinating and glamorous; or so your new IT Director should think. There are numerous, proven standards, methodologies, and best practices available and your new IT Director will take advantage of this huge body of knowledge. There is no need to reinvent the wheel. He or she should be comfortable discussing standards like ANSI/TIA/EIA-568, ISO27001, HIPAA, ITIL, and others. Failure to understand and follow proven standards and methodologies is expensive. Your new Director should also be ready to collaborate with your HR and Legal Teams to ensure that appropriate policies and procedures are in place.
If your IT Director has the appropriate combination of all these skills, you are all set for a productive relationship in the years to come.