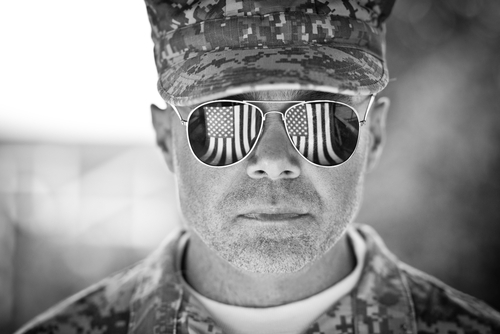 There is no doubt that Uncle Sam wants to hire Veterans.  Special hiring programs are in place, and the relatively new Category Rating hiring process gives additional impetus for agencies to identify and hire qualified Veterans.  Veterans' preference does not require an agency to follow a particular type of hiring methodology; agencies have the flexibility to follow any appropriate regulation.  Preference applies to the manner in which Veterans are considered under each of them.
It's important for Veterans to understand how their preference relates to federal hiring.  Following is an explanation of preference and the various ways available to federal agencies to hire Veterans.
Veteran's preference is a special hiring regulation established for Veterans who served on active duty for at least two years during a time of war or who were disabled as a result of their service.  Under Category Rating, Federal agencies have been directed to place qualified Veterans with their preference designation (i.e., CPS, CP, XP, and TP) before other applicants on the referral list sent to hiring managers.
Delegated examining is the traditional method for hiring federal applicants.  The Office of Personnel Management delegated hiring authority for federal agencies to make their own hiring decisions.  Agencies follow the Code of Federal Regulation's competitive examining requirements (5 CFR).  When preference ratings of 5 or 10 points are used along with the codes in the previous section, it's based on these regulations.  Veteran spouses and mothers of deceased and disabled Veterans are sometimes given preference under delegated examining, as well.
President Obama's May 11, 2010 Memorandum on "Improving the Federal Recruitment and Hiring Process" asks federal agencies to use category rating, rather than the traditional approach.Category rating increases the number of applicants being considered while preserving Veterans' preference rights.
Veterans' Recruitment Appointment (VRA)
VRA allows federal agencies to "appoint" eligible Veterans to positions within a limited pay scale. Veterans are hired under "excepted" appointments to positions that would otherwise be filled competitively.  After the Veteran satisfactorily completes two years of excepted service, the Veteran is automatically converted to a federal job.
Veterans with a 30% or More Disability
This regulation allows a federal hiring manager to appoint eligible candidates to positions for which they are qualified, without following the competitive federal hiring process.  Unlike VRA, there is no pay scale limit.  However, initial appointments must be for 60 days or longer, and for a temporary or term-limited appointment.  Unlike non-Veteran disability hiring where the employee has to wait two years to be considered for federal status, Veterans in this program can be converted to permanent status at any time during this time-limited appointment.
Veterans Employment Opportunities Act of 1998 (VEOA)
VEOA requires agencies to allow eligible Veterans with three or more years of service to apply for positions announced under the standard hiring (not category rating) procedures when an agency is recruiting from outside its own workforce. If the VEOA-eligible applicant is selected, a standard appointment is made. Veterans' preference is not a factor in these situations.
On November 9, 2009, President Barack Obama signed Executive Order 13518, Employment of Veterans in the Federal Government, which establishes the Veterans Employment Initiative. The Initiative helps Veterans to find employment in the Federal Government.
Veteran Employment Program Offices
Under the Veteran's Employment Initiative, some federal agencies offer one-on-one support to Veterans seeking federal jobs.  They promote Veterans' recruitment, employment, training and development, and retention within their respective agencies. Veterans are encouraged to contact individuals on this list for specific information about employment opportunities in their organization.
In Conclusion
With all of this help and support, it is clear that the federal government intends to hire Veterans.  The federal government knows that Veterans are well trained and ready to supply the skills the Federal Government needs.  Even so, Veterans struggle with the federal hiring process.
While Veterans preference helps, it can only be enjoyed through an understanding of the federal job search process.  To learn more about this process, go to Karol's previous Careers in Government blogs. Read them, heed them, and then use your Veteran's preference to its fullest capacity.
Thanks For Your Service!!