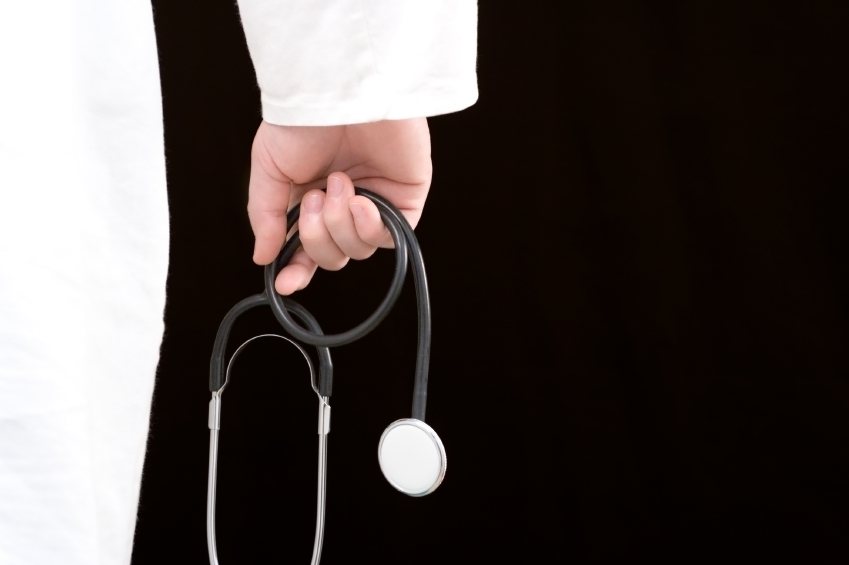 The field of public health focuses on improving the health of communities through education, research and advocacy. Public health professionals work to prevent epidemics and the spread of diseases, protect against environmental hazards, promote healthy behaviors and respond to health emergencies. They are also concerned with ensuring equal access to quality health care for all segments of the population. While physicians treat the health problems of individual patients, public health professionals are concerned with the health of the entire nation.
Due to the broad scope of public health, there are a wide range of exciting career opportunities for qualified professionals. Government agencies, nonprofit organizations, schools and private companies have a growing need for public health administrators, policy makers, educators and researchers. Keep reading to find out how to start a rewarding career in public health.
Education
A career in public health begins with a high school diploma, followed by a bachelor's degree in public health, biology, environmental science, mathematics or a related subject area. In order to qualify for a wider range of career opportunities and higher compensation, many public health professionals also earn a masters in public health (MPH). Mid-career professionals with degrees in medicine, law, nursing, nutrition and other disciplines who are interested in practicing in a public health setting often choose to add an MPH to their academic credentials.
MPH degree programs are offered by schools of public health, schools of public affairs and medical schools in locations around the world. An MPH degree typically includes coursework in epidemiology, biostatistics, behavioral science, sociology, health care administration, education and other topics related to health and society. Students in MPH programs also develop cross-disciplinary skills in leadership, communication and management.
Internships and Volunteering
Gaining real-world experience while earning a degree is a great way to establish a public health career. In addition to providing learning opportunities and on-the-job training, pre-professional positions allow students to network and clarify their career goals while exploring different areas of public health. Internships and volunteer experience also provide an edge when looking for job opportunities after graduation.
Examples of government agencies, foundations and nonprofit organizations that offer internships and fellowships for MPH students include:
Bill & Melinda Gates Foundation
World Health Organization
Centers for Disease Control and Prevention (CDC)
American Public Health Association (APHA)
Most universities that offer MPH programs help students find internships through the campus career center or school of public health. Students can also find positions by searching online and contacting organizations where they have an interest in working.
Social Media and Personal Branding
One of the best ways to find a job after completing a public health degree is by establishing professional contacts in public health organizations. In addition to networking opportunities provided by internships and volunteering, students can build a contact network through social media websites like Twitter, LinkedIn and Facebook.
What to Read
The field of public health is dynamic, with scientific discoveries and advances in medicine continuously changing the health care landscape. Students and professionals need to stay informed if they expect to make a contribution to public health. Major media sources such as the Journal of the American Medical Association and the health sections of the New York Times, The Wall Street Journal and other major newspapers are good places to start, followed by blogs hosted by government agencies, health care organizations and nonprofits. For a comprehensive list, see 50 Public Health Blogs Worth Connecting With.
Landing Your First Public Health Job
Employment opportunities in public health are continuing to grow due to global health concerns, air and water quality issues and an increased awareness of the need for preventative education programs in areas such as diet, tobacco use, emergency preparedness and workplace safety. There are excellent resources to help graduates of public health programs land their first job, including the following websites:
PublicHealthJobs.net — Sponsored by CEPH accredited schools of public health
ASTHO Job Bank — Sponsored by the Association of State and Territorial Health Officials
USAJobs.gov

— The official source for federal employment information

CareersinGovernment.com —  a site dedicated to matching qualified individuals with rewarding careers in local government.
MasterPublicHealth.com — A great source for public health careers and education
HHS Careers — Provides information about careers with the U.S. Department of Health & Human Services
Jobs at Mayo Clinic — The Mayo Clinic actively recruits student interns and recent graduates