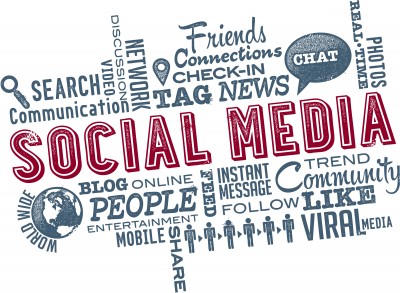 Making your mark with social media in the public sector can be overwhelming with the number of options available combined with tight schedules, commitments, and commutes. There are however, quick and easy top to-do's that will button up your social media presence without breaking your time management bank.
With minimal effort you can maximize your results in under 10-mintues per day! Getting found on Linkedin.com is critical in today's "new normal" of hiring in government.
#1 Your picture speaks volumes, and this is the first impression that you will make with government recruiters, potential employers, and industry colleagues.  Choose a close-up head shot of you with a bright smile, relaxed and engaging expression, and clothing that represents your professional self.  Do not be afraid to wear bright colors or casual attire.  If you work in a more casual environment and you are seeking the same in your new employer, show a photo that will appeal to exactly what you are looking for.  A new trend is to wear your workplace uniform!   Nothing is more authentic that representing yourself in your professional attire!
#2 Shorten your linkedin.com URL so that it reflects the following: www.linkein.com/in/name.  If you look at your linkedin.com URL and you find a series of numbers after your name, take action.  Shortening your URL will not only make it easier for you to add the link to your resume and networking cards, but it will also send a message to your employer that you are current and on trend with making things easy. Remember, part of your role in seeking a new position in the public sector is to make it easy to be found, easy to locate, and easy to communicate with.  Long URL's send a message that you are not social media savvy.
#3 Write your profile in first person. Your linkedin.com is an invitation to engage with your audience.
#4 Create an engaging branded tag line that tells "your story" in either a few words or a quotation.
#5 Maximize the opening header of linkedin.com by adding your unique strengths into the spaces that you may not traditionally use; maiden name.  Use the maiden name space to add word fragments such as "PMP expert" or "Turnaround and Budgetary Focus."
#6 Search engine optimize your skill. Load all of your areas of expertise and maintain your skills monthly. Make changes that reflect coveted key words used in your industry.
If tight on time, make sure you minimally have the above ticked and tied to represent you on Linkedin.com.  When you make yourself an investment, others will follow suit! Now…let's get moving!