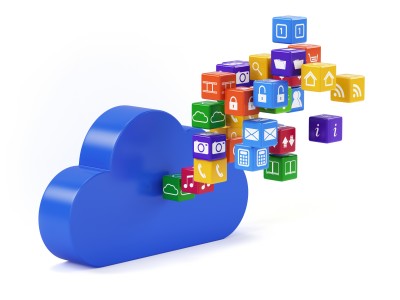 As times change and as our work cultures progress, the methods we use to seek out career opportunities and to efficiently manage our work place must adapt with them.  Social media has become a phenomenon over the last decade, with Nielsen estimating in July 2012 that U.S. mobile and PC users spent 121 billion minutes interacting, entertaining and networking through social networks.  With all of that internet traffic and buzz, it is imperative that government organizations learn how to aggressively use it not only to attract new generations of potential employees, but also use it to manage their workplaces differently. At the same time, individuals looking to obtain more knowledge, find new opportunities or change industries must take advantage of this shift and meet the public sector employers where they are.
Opportunity Awaits
Bloggers, Social Media experts and HR professionals alike constantly discuss the importance of Social Media and how it ties into the present and future of Recruiting, Human Resources and Management.  It has given voice to the voiceless, opinions to the indifferent and confidence to those that oftentimes felt irrelevant. Social Media, in its many forms, has definitely been and will continue to be a game changer for government employees and employers.
Who has yet to embrace Social Media? Those practitioners that refuse to adapt. Those job seekers that are still relying solely on word-of-mouth and job boards to find their next opportunity. Those old-school thinking leaders that believe there's only one-way to communicate and only one way of learning.  Those new graduates that have been engulfed in social media for years while in college but are unsure of how to transition it and use it professionally.  With 500 million worldwide twitter users, 1 billion worldwide Facebook users, 200 million worldwide LinkedIn users, etc., etc., (all according to Wikipedia) chances are that someone is saying something that should be of interest to you professionally and financially. In the midst of all of that chatter and those hashtags (#), there is an exchange of expertise and opportunity awaiting those that are ready for the interaction.
A Learning Tool
There is so much information and so much knowledge to be gained by venturing out and discovering new media. Card catalogs and those old leather bound volumes in our offices (while they do look cool on the shelf) will not keep us equipped to reach the new age employers and employees. For recent graduates, social media can provide a wealth of practical knowledge from industry veterans that go far beyond what was taught in school.
Old and traditional methods of communication and learning will yield old and traditional results. If we are going to be successful in our current and/or future workplaces, we must embrace this thing called social media. And the embrace that we'll get in return will surely prove worth the effort.