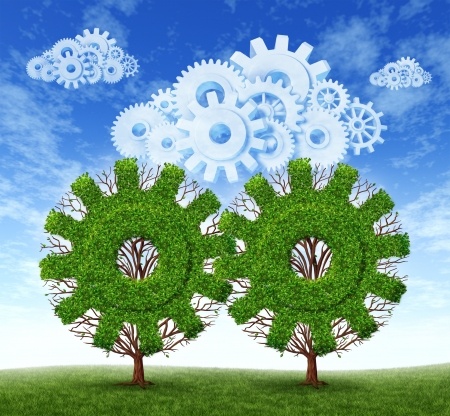 At the 2013 HR Technology Conference held recently in Las Vegas, mobile recruiting was a hot topic. While it has been in discussion for some time now, things are really starting to get serious. Companies realize that our on-the-go society demands an easier way to search and apply for jobs.
These companies are making sure their websites are mobile friendly. They are allowing users to apply right from a smart phone and allowing users to apply with their LinkedIn profile. They are using video to convey information in a condensed, easier to consume method. They are also using services like SparkHire which uses video to gather information on candidates.  Finally, they are sharing updates about the recruitment process via text messages or through social networking sites.
All this makes things easier for the job seeker if they are prepared. Applying on the go means being ready on the go. Here are a few things job seekers need available on their smartphone or tablet to master the mobile job search.
Resume/Cover Letter
There are a couple of different apps that can help you keep your resume/cover letter or any other important documents available right on your smartphone. I like Dropbox which allows me to save documents on my desktop and then access them right on my phone. There is also Savy Soda's documents app which is free just to read and share documents and has a paid version if you want to be able to edit. Finally, if you find yourself without an electronic version of your resume handy but have a hard copy, the Genius Scan app can help you scan it into a PDF that can then be emailed.
LinkedIn App
With over 238 million users, LinkedIn has quickly become the largest social site for career oriented networking. According to Jobvite's most recent survey, 98% of recruiters have reported using LinkedIn to recruit viable candidates. LinkedIn offers a free app which allows you to connect, send messages, view your groups and much more. Here's a recruiters secret for you. When a recruiter reaches out to you on LinkedIn, chances are good they have reached out to several more. This means the person who gets back to them the fastest has a better chance of getting through the process if qualified. Having the app on your phone allows you to answer immediately and set up a time to talk further.
Job Board Apps
Pick your favorite; most of them have a mobile app these days. From the job board juggernauts like Monster and Careerbuilder to niche sites like Careers In Government or Dice, the apps let you search and apply for jobs right from your phone. This allows you to conduct your job search from anywhere opening up more opportunities to apply.
As more and more employers try to find ways to make the recruitment process easier on both sides, mobile is going to play a huge factor. Job seekers in any industry can increase their chances of finding that next great role by being prepared for the shift.