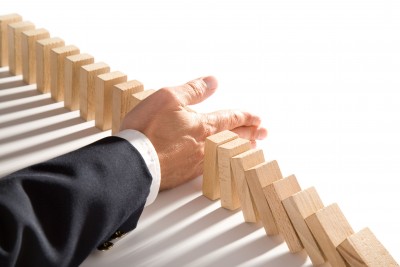 The need to develop leaders in the public sector is ongoing, yet many agencies put leader development plans on hold when budgets were cut.  Now that many agencies are beginning to see the light at the end of the budget tunnel, it's time to revisit plans to develop future leaders.
Many of the best practice elements in public sector leadership development programs are consistent between agencies and have withstood the test of time. The following tips are provided as guidance to public sector organizations interested in developing an in-house leadership development program.
Tip One: Base the program on a competency model.
Before any training or development activities can take place, it is critical to identify the skills and competencies that will be developed as a result of the effort. Whether your organization has an established competency model that is used throughout your human resource programming or not, spend some time defining the skills that leadership program participants are expected to develop. Should your leadership development effort enhance emotional intelligence? Strategic thinking? Innovation?  Define the expected outcomes before developing the curriculum.
Tip Two: Allow participants to self-select.
Each agency must determine for itself the best method for selecting leadership development program participants. Factors including collective bargaining influences, time, and the intended target audience may impact the process you use to identify participants. Some organizations are targeting potential future executives only while others are offering leadership development opportunities organization-wide.
In my experience, the highest levels of success in terms of participant commitment result from a competitive process where interested participants apply to be involved. By self-selecting, rather than by being appointed, participants are more likely to clarify their purpose for wanting to take part in the program. When participants are mandated to attend a leadership development program, they are often reluctant to commit the time and energy into their development, and oftentimes, they do not fully understand why they are being asked to participate.
The selection process you choose will depend upon the target audience for the program (entire workforce vs. middle managers). You may choose to use a written application, manager nomination, personal interviews, assessment centers, or other means by which participants compete for entrance into the program. Nevertheless, it is highly recommended that participants have a choice in whether or not they participate in your leadership development efforts.
Tip Three: Involve executives and elected officials in the development and implementation of the program.
Without the full support and involvement from the executive leadership team, the program will fail. Top management must be involved in the development of the curriculum, the selection of the attendees, and in the presentation of the program. Their support is critical for the success and long-term viability of any leadership development program.
Likewise, some agencies have found that involvement by an elected official can also supplement the curriculum of a public sector leadership development program. The City of Las Vegas has invited a councilmember or the Mayor to address their leadership academy programs. The official was asked to give their expectations for public sector leaders, and program participants were allowed to ask questions. The dialogue allowed the organization's future leaders to see the organization through the eyes of an elected official. Because program participants have often not interfaced extensively with an elected official, but will likely be expected to as their leadership responsibilities increase, this is a critical element in public sector leadership development programs.
Tip Four: Use 360-degree feedback, individual development planning, and coaching as the core around which other development opportunities revolve.
360-degree survey tools provide feedback enabling leaders to realize strengths and areas for development based on their own and other's perceptions. Typically such feedback comes from the participant's direct supervisor, direct reports, and peers. Today, such processes can easily be facilitated on-line and feedback reports are comprehensive and detailed. Numerous vendors can now customize survey tools to reflect your organization's competency model (see Tip One above).
The feedback process, however, is only the start of the development process. It is recommended that the feedback be delivered in conjunction with opportunities for one-on-one coaching, as many participants find the feedback difficult to translate into everyday behaviors. A trained coach can assist the participant in making sense of the data. In addition, the participant should be expected to develop their own individual development plan that addresses competencies that are highlights in the feedback report. The individual development plan, once endorsed by the participant's direct supervisor, should then become the blueprint for the participant's leadership development efforts.
Because the feedback process can be so powerful, it is recommended that any leadership development program begin with this element, as it will provide the direction that each participant will need as they pursue the program. With their feedback, the participant can customize their leadership development experiences to address the identified needs. Because of this flexibility, 360-feedback is a highly recommended and popular tool.
Tip Five: Implement action learning through project teams.
Another popular tool for enhancing leadership skills within public organizations is action learning. Action learning is an educational approach where participants learn by addressing issues that are unique to their own organization and/or community. The format involves a continuous process of learning and reflection, built around learning groups of colleagues, often with the aim of getting work-related initiatives accomplished.
Sponsors, who are members of the agency's executive team, may provide support to the teams. Over a period of time each team is expected to identify an organizational issue or project that needs attention. Teams research the issue, benchmark approaches with other jurisdictions, propose solutions the organization should consider, develop a formal written report, and make a formal presentation of their findings. Whenever possible, the team should be given the authority to implement or participate in the implementation of their recommendations which may have organization-wide implications. As a result, the participants are able to practice their communication and team skills as part of the process, receive feedback on their report writing skills, and practice making presentations in a forum that is new to many of them. They also have the opportunity to showcase their skills related to issues that they may not otherwise have the opportunity to explore.
If your organization has not yet embarked on a leadership development effort, it is likely that you will in the near future. Changing demographics, an impending "brain drain," and a need to enhance engagement levels are driving public organizations of all sizes to explore tools for ensuring the stability of their workforce. And, while many organizations are exploring these efforts, each must find a solution that works best for their organization's culture and goals. The elements presented in this article reflect the common practices in public sector leadership development efforts today.