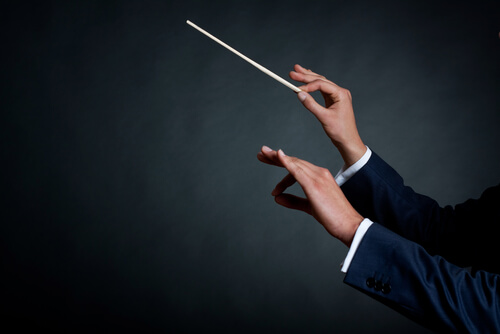 Performance management is becoming THE high priority for government entities nation-wide. In fact, a Time Magazine article by Amanda Ripley said, "If we really want more effective governance, we should tie these generous [public sector employee] benefits to meaningful outcomes." The article goes on to say, "As anyone who works in the private sector knows, there is no perfect way of measuring performance.  But that's not an excuse to do nothing."
Employee performance management has been shown to be the primary driver of organizational effectiveness.  Yet, according to a Towers Watson survey, only 30 percent of workers polled say their organization's performance management program does what it's supposed to—improve performance. What's more, only 19 percent say their employer's program helps poorly performing workers improve.
Increasing public scrutiny is driving most agencies to look at how performance is managed. A well-designed performance evaluation system is a tangible step to creating a culture that supports high performing public employees.
Performance management, the process of providing direction, feedback, and recognition to employees, helps define the workplace culture.  It lays out what is important for employees and communicates day-to-day expectations.  How effective is your organization's performance management system?  A few tweaks, a renewed focus, or a little training might be all that is needed to reap the benefits of a strong performance culture. You can begin by recognizing three essential truths of performance-driven cultures:
Performance management is cyclical and on-going.
For many cities and counties, employee performance is considered once a year—at performance evaluation time.
If employee performance management is a once-a-year activity, the result will likely be unmotivated employees and/or unmet expectations.  When public entities embrace performance management activities as an on-going approach to doing business, the culture begins to shift to one that is performance-driven.
Performance expectations are crystal clear.
"What do you expect?" Employees ask this question daily in a million different ways, and managers often struggle to articulate the answer.  Every leader should be able to identify and describe performance expectations so they are clearly understood by employees. Here is an exercise that can help articulate performance expectations.
First, write down the behaviors of an ideal employee.  These can be general behaviors or specific job tasks. Using the "ideal" as a template, write a list of your "must have" behaviors on the job.  Even though the job description may define the essential functions of the job, you will have your own expectations and visions for each position. These expectations often separate the good from the great performers.
Expectations are sometimes considered "common sense" and are taken for granted.  However, when they are stated clearly, explicitly, and in writing, they become easier to address and reward. Are performance expectations clearly articulated throughout your organization?
Leaders have frequent and specific performance conversations with employees.
The conversations that take place between managers and employees represent the quality of the supervisor-employee relationship. Yet, for many managers, performance conversations happen without much thought or preparation and are often tacked on after the annual performance ratings have been deliberated over for days.
By having regular conversations with each employee, managers can significantly impact the organizational culture.  By involving employees in the performance management process, communication and trust increase exponentially.  This activity is easier said than done and requires that managers ask the right questions to involve employees in the conversation. It's not rocket science, but it is a critical skill that makes the difference between a good and a great leader.
Effective performance management is happening across the public sector.  According to the Time article, the Country of Singapore, the State of Georgia, and the U.S. Foreign Service have all produced examples of enhanced performance management.  Numerous other agencies, including the States of Arizona and Tennessee among others, have experimented with various approaches to performance management in the past few years with great success.
If you are looking to do more with less and achieve greater levels of productivity with fewer employees, it makes sense to first look at your organization's performance management practices.  Are the expectations for employee performance clear?  Is feedback and coaching offered on a regular basis?  Are managers and supervisors confidently guiding the performance of each individual? Do employees clearly understand how their contributions add value to the local government?
Public pressure will continue to demand an increased focus on public employee performance.  Redesigning or enhancing performance management systems and the leadership skills required to implement them is a logical first step.