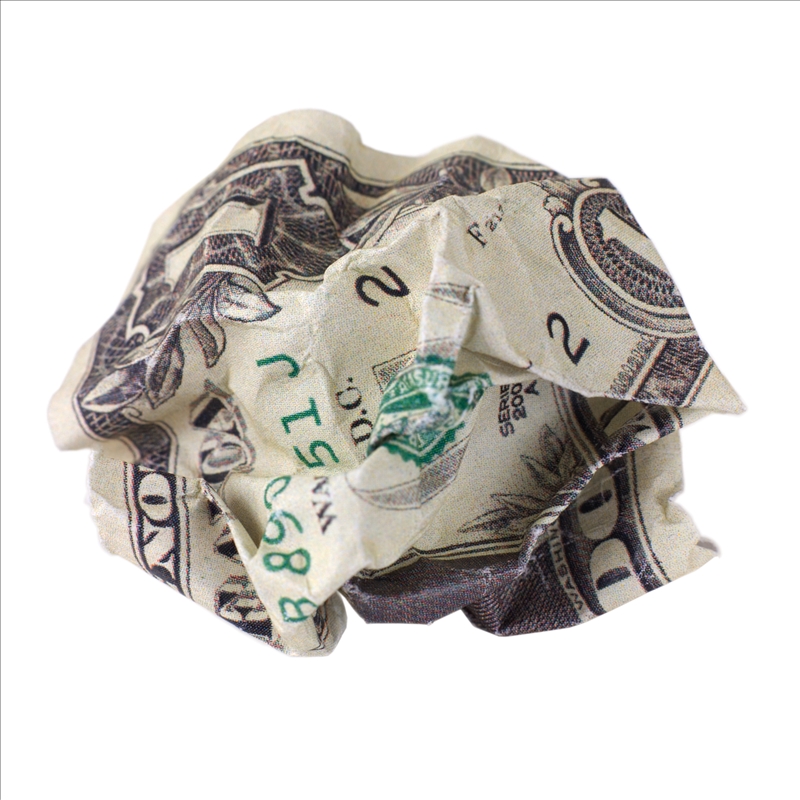 For seven years Public Works magazine has asked readers – city, county, state, special district, and township employees who oversee their community's infrastructure assets — how much they're paid.
The latest statistics can be found here.
For some communities, furloughs are no longer enough to close the gap between available revenue and community need. For several years, pay increases (when they've come) have been wiped out by higher required contributions to insurance and pension plans. Some communities are taking drastic measures, like combining police and fire into a single department.
When things like that starts happening, you know what's coming for less-visible and less-valued public works employees: another year of more work for less pay. Except for a lucky few, that's what's on tap for 2013, as readers told Public Works in our annual salary and benefits survey conducted in mid-February:
Small cities expect you to perform in multiple areas without additional compensation. When the public works director retired those duties fell on me. Then the position was eliminated. – Small-town (pop. 5001-10,000) water/sewer department head in the Southeast who makes $30,001 – $35,000
I'm still at my 2006 salary level. Retirement's 10 years away and I don't expect an increase any time soon because adjustments are now based on merit (which less than 1% of us will see). – Wisconsin state stormwater engineer making $70,001 – $75,000
One of my employees picked up 75% of the work of someone who left last year, and I can't give her a raise. – Southeastern state administrator making $60,001 – $65,000
We have a bumper crop of work, but little is being done to increase employment. The reality is that in two years or so, work levels will fall; no one wants to bring on new people to lay them off in a couple of years. – EPA Region 10 county traffic engineer making $95,001 – $100,000 
We've been giving back 10 hours/month due to furloughs. – Mid-size (pop. 100,001-250,000) California city solid waste manager making $75,001 – $80,000
Anticipate unpaid furlough resulting in loss of up to 20% pay this year. – Texas special district environmental engineer making $90,001 – $95,000
Pay and pay raises are minimal. I got an increase by changing jobs, leaving behind a community where I'd worked for almost 15 years – Ohio city engineer making $65,001 – $70,000
The only way to get a raise is to be promoted, but that's easier said than done. I applied for a management position and they hired someone from the outside. – Administrative support, engineering, for a consolidated department serving 250,001-500,000 people in Mississippi; makes less than $30,000
No raises for any non-uniformed employees over the last four years. Morale is down, and it's challenging to say the least. It feels like our council is playing departments against each other to create turmoil. – Administrative support for a Pennsylvania city of 5000 people making $35,001 – $40,000
Let's talk benefits first
In 2007, we wrote, "The grass is not greener on the other side: public works employees have better benefits than private industry." That year, 59% of the readers who completed our survey agreed. Today, less than half – 45% — do.
Benefits used to be the main reason for working in the public sector, but now it's not so good.— Small-town-Vermont public works director who makes $75,001 – $80,000
Everyone thinks government employees have it made, but that's not so: we're behind the private sector in pay and benefits. — Mid-sized (pop. 250,001-500,000) Wisconsin county planner making $75,001 – $80,000
They maintained our benefits but premiums increased, causing some to seek alternative insurance or drop insurance altogether. — Urban forestry/parks/public grounds manager in Florida who makes $85,001 – $90,000 
That said, two-thirds (72%) say they haven't lost any benefits and 44% consider their benefits better than most.
The public sector's increasingly deploying private-sector tricks for keeping the costs of doing business down.
Vis-à-vis benefits:
High deductible health plans (HDHP) that essentially cover only catastrophes. For 2013, the IRS limits deductibles to $1,250 (individual) and $2,500 (family); maximum out-of-pocket amounts (deductibles, co-payments, etc.) to $6,250
(individual) and $12,500 (family)

Health screening and heath-management coaching; employees who fail to meet certain requirements either won't receive a reduction in premiums or a stipend toward premiums
Reduction or elimination in 401K or pension contributions to cover the rising cost of health insurance
Sick leave buy-back reductions (one respondent's fell from 75% to 50%)
We get individual-only coverage, so adding my family is $900 per month out of my check. On the other hand, I get more than a month of vacation on top of holidays. That is the benefit that keeps me here. — California county engineer making $75,001 – $80,000
Vis-à-vis headcount:
Replacing full-time job positions with part-time employees, contract consultants, and/or temps whenever possible
Get ready for 'talent wars'
There is some good news, however: Employers who assume it'll be relatively easy to replace 75 million retiring Baby Boomers are wrong.
Now that "job hopping" is no longer a stigma, the rate of departures of all kinds – retirements or for better opportunities – is increasing as employees act like free agents. Organizations that don't plan ahead will be overcome by fierce competition for talent.