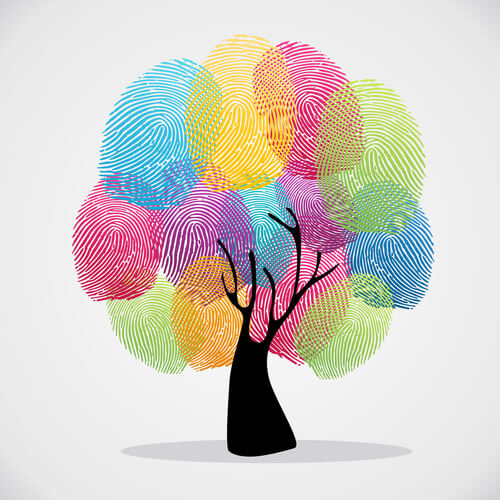 By Dr. Oliver Hedgepeth, Program Director, Government Contracts and Acquisition at American Public University
What should be the focus of diversity in government contracting?  It can be linked to different types of federal, state, or private contracting practices or to hiring minorities in awarding a contract.
Should diversity result from a set of procedures and rules to follow? Or, should it be a set of guiding principles, such as our code of conduct or the ongoing discussion of ethics and culture in government contracting?
Dr. Charles B. Daniels from Old Dominion University defines diversity in today's contracting world and in general as, "not just being defined by color, age, gender, or culture. True diversity and the hardest to achieve, is diversity of thought and ideas. Today's great enterprises not only tolerate intellectual diversity, they seek it out, celebrate it and reward it. This is a true definition of diversity."
Is diversity part of the discussion with the subcontracting process? Although many government agencies are committed to diversity and inclusion, they still face challenges in getting a diverse representation of firms.
"One of the reasons may be that the smaller firms are still getting established and have not been successful in partnering with the larger firms, who tend to receive contract awards," says American Public University (APU) Management Program Director Dr. Marie Gould Harper.
Jere Ferguson, an adjunct professor of Government Contracting and Acquisitions  at APU adds, "In today workplace, diversity remains a key element of the human capital strategy. Organizations are learning the importance of embracing these issues by developing and implementing diversity plans. Through these plans, successful organizations are increasing the organization's competitiveness. These plans help to address resistance to change, create an open culture, utilize human resources more effectively, and improve employee retention due higher employee satisfaction. A focus on diversity in the workplace makes sense as organizations focus on one of their most limited resources they have: effective leadership."
Dr. Morgan Henrie, author of Cultural Influences in Engineering Projects, notes that it was not that many years ago that various literary sources identified the growing trend of the multinational workplace and cultural diversity. From his viewpoint, it is almost a cliché to say this.
The mixing of ethics and cultures and building relationships among members of diverse contracting teams brings with them both opportunities and challenges.
The opportunities come from the different views and ideas that the sub-contracting cultures bring to the prime contractor and the government or private contracting management organization. If allowed and encouraged, the ability to identify problems and issues from different perspectives allows the contracting and program managers to develop new approaches and methods.
Henrie adds, "Often overlooked is that different cultures present team challenges as well, such as how team members communicate."
Today–and it seems especially since 9/11–multinational work environments are the norm. If all of us in this contracting business do not understand the blend of ethics and culture and how to build relationships, it can lead to front page news.
In particular, our armed forces seem to have an increased diversity among their ranks. Brian Thompson, an APU adjunct professor of Government Contracting and Acquisitions, notes that, "Companies and government agencies need to continue to seize the opportunity like the military to better recruit qualified candidates."
Diversity is not listed in the terms and definitions section of the Contract Management Body of Knowledge (CMBOK). It seems we are long overdue to address this oversight, but in the meantime we need to move ahead with understanding and leveraging diversity in our contracting efforts.
About the Author: Dr. Oliver Hedgepeth is the program director for Government Contracts and Acquisition at American Public University (APU). He is the former program director of Reverse Logistics Management and Transportation and Logistics Management. Prior to joining APU, Dr. Hedgepeth was a tenured associate professor of Logistics and chair of the Logistics Department at the University of Alaska Anchorage. His book, RFID Metrics, was published in 2007 by CRC Press and is in revision.