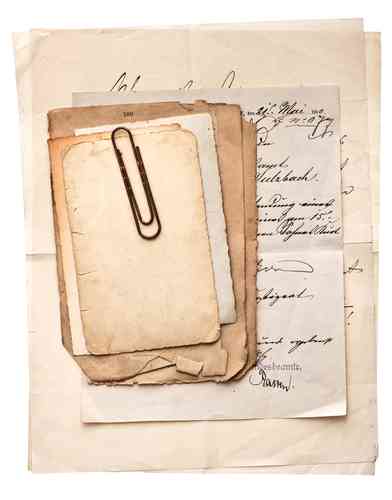 Fact: There is a culture of contract management and acquisition within the federal government, state government and private contractor and vendor organizations, both domestic and international. But what is that culture? And, how is it defined?
When you examine the Contract Management Body of Knowledge (CMBOK), a core guideline for contractors, you will not find the term culture. I don't think this is an oversight as much as it is an issue of not knowing what we don't know about culture.
A recent Wall Street Journal article, "Health Site's Setup Slammed", reports that the Office of the Inspector General used 33 different contractor companies to build the now-infamous HealthCare.gov site. This is not unusual, except for the issue of the prime contractor. When I worked for a very large defense contract agency, we would usually have 30 subcontractors or so working for us. Those subcontractor companies would send representatives to our company and we would all work together for several months at a time on proposals for government contracting. Our company always served as the prime contractor, taking lead responsibility for accomplishing the work. But, for the HealthCare.gov contractor-built site, the government contract management overseers did not know who the prime contractor was. Oops.
The health care website contract costs also increased from about $60 million to more than $200 million. Oops again.
The National Contract Management Association (NMCA) produces the CMBOK to help guide government and private organizations involved in contract management and subcontract management and to understand the concept of privity of contact. That term means that the prime contractor has control, legal direction, and legal actions to take regarding subcontractors.
In this case, the government that issued that $60M or more contract, had to keep hands off of the subcontractors and only deal with them in a very indirect manner. So, what went wrong? Was it a matter of process not being followed? Or was it something deeper just under the surface of contract management? Culture seems to be just a paper clip of ideas in the contract management scene, and not really addressed in the CMBOK, yet.
This story is one of several that will make headline discussions in many of our new Government Contracting and Acquisition courses at APU.
In the book Cultural Influences in Engineering Projects, Dr. Morgan Henrie documents how culture is often not addressed in the project management arena. Contract management and project management deal with cultural discussions and insight into how different groups of people work in teams, organizations, and global contract environments so the lack of focus on culture in both disciplines is surprising.
Some point out that ethics is addressed in the CMBOK and that it is the same as culture. Not so fast! Henrie's research shows that culture is related to the code of ethics but it is more. Culture is defined in many ways; depending on how you research this topic, you may find several hundred different definitions of culture. There needs to be an established definition of culture, not just for academic use, but also to effectively tie government contracting and acquisition concepts together.
The new program in Government Contracting and Acquisition at American Public University will examine the different theories, factors, and dimensions used by Henrie and other scholars to help produce a useful connection to the CMBOK. We want culture to go beyond a paper clip to a thread woven into every corner of contract management.
Could having the discussion on culture have stopped the subcontract mistake at healthcare.gov? I like to think that it had a chance. I have seen accountants who have taken courses in logistics and transportation save a company headed toward bankruptcy. Watch for our program's students to bring culture shock to many government contracts.
About the Author
Dr. Oliver Hedgepeth is the Program Director (PD) for the Government Contracting and Acquisition programs in with American Military University and American Public University. He is the former PD of Reverse Logistics Management (RLMT) Program and the Transportation and Logistics Management (TLMT) Program. Prior to joining the AMU/APU team, Dr. Hedgepeth was as a tenured Associate Professor of Logistics at the University of Alaska Anchorage, and Chair of the Logistics Department. His book, RFID Metrics, was published in 2007 by CRC Press and is in revision.