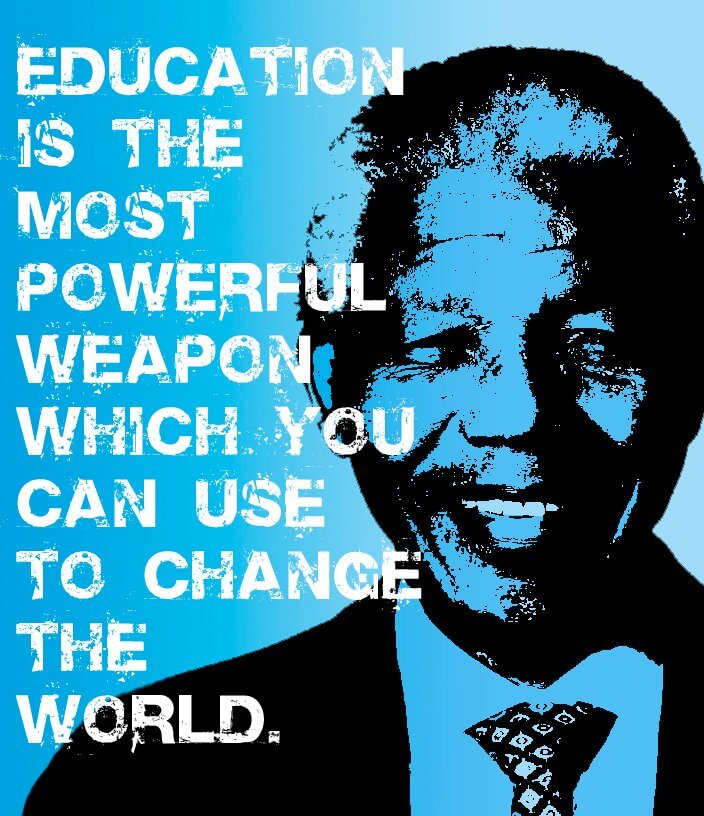 When Nelson Mandela said, "Education is the most powerful weapon which you can use to change the world," he could have been referring to the career path of a public sector worker. Public service jobs address complex issues and require higher learning. Read these tips to create a well-developed strategy to find the best college or university for your individual needs.
Take responsibility for your career advancement
Sherrecia Jones, M.A. has developed innovative enrollment strategies and other educational programs for schools and corporations. She said, "First and foremost educators should stay on top of their credentials… and refrain from delegating the sole responsibility of their licensing to members of the Human Resources Department.
This advice isn't limited to teaching jobs. Don't rely on admission representatives or academic advisors. Take control of your education.
Stay abreast of legislation and connect with nonprofit organizations
In February 2015, President Obama introduced America's College Promise, legislation that proposes free tuition at community colleges totaling $79.735 billion for 10 years. Nontraditional students – adult learners who did not continue their education immediately after high school – would benefit from this plan.
The world of higher learning is vast and affected by interrelated factors, e.g., the economy, social status, demographics, etc. Seek to understand the integral role of government and nonprofit organizations.
Visit Lumina, American Council on Education, Higher Learning Commission and Council for Adult and Experiential Learning (CAEL).
Question the trends and rankings
What's the most popular college major in 2015? Monitoring the trends allows you to gage the status of your industry. But don't choose a course of study because its "hot." Match your skills, abilities and passion to a career.
How does your favorite college rank? It depends. Who's doing the ranking? Rankings can be arbitrary and may not align with your goals. High tuition costs are associated with athletic programs, band uniforms and unnecessary perks. Are you paying for things you don't need at a top-ranked college?
Enroll with an industry pioneer
In 1890, Thomas J. Foster founded the Colliery School of Mines which is now Penn Foster. This institution is celebrating 125 years of helping working adults get their high school diplomas and college degrees. Penn Foster has appeared on U.S. News and Fox Business.
Ashworth College is an academic institution that began in 1987. Ashworth offers associate, bachelor's and master's degrees along with training for bookkeeping, tax preparation and pharmacy technician certification.
Previously, these colleges just offered correspondence courses. Today they are icons in distance education. A lot of regionally accredited universities are accepting credits from these schools that are accredited by the Distance Education and Training Council. A bachelor's degree is less than $60/month. 
Follow an innovator
Shai Reshef is an 
entrepreneur
, philanthropist and disruptive force. As the founder and 
president 
of University of the People (
UoPeople
), "the world's first non-profit, tuition-free 
accredited
 online university," he has dismantled the traditional business model and replaced it with an alternative one – a degree-granting institution that operates on a shoestring budget of $1 million.
His talk, "An ultra-low-cost college degree" featured on TED Talks poses a thought-provoking question: Why does college cost so much? Their mission is "that no student will be denied the right to access higher education due to financial constraints." The application fee is $50.
Since 2009, students from 170 countries have enrolled at UoPeople in business and computer science degree programs. Instructors and board members include a Nobel Laureate recipient and distinguished academics. Partnerships include Yale ISP Law School and New York University. Microsoft and Hewlett Packard are sponsors.
Help others and earn college credit
LearningCounts™ is an initiative created by CAEL. Students can create a portfolio in the Prior Learning Assessment program, a multi-disciplined tool for granting college credit for learning acquired outside of the classroom. Options include volunteering (Volunteermatch), military training and on-the-job experience.
 Take a direct path
StraighterLine is an academic company that offers online courses and a guaranteed pathway to universities like DeVry, University of Phoenix, Strayer and 90 other accredited colleges and universities. Almost 20,000 students enroll annually and pay $99/month.
Burck Smith, CEO and founder of StraighterLine, has an extensive history of academically related careers including writing for the Gates Foundation, co-founding SMARTHINKING and authoring books on educational policy for the American Enterprise Institute.
Beth Dumbauld, director of content, said, "Once in college, StraighterLine students are more likely to persist to a degree than those that didn't start with StraighterLine." Students can start college immediately and save thousands of dollars. Scholarships are available also.
The number of online college courses is staggering. Therefore, various teaching philosophies and methods of delivery have resulted in more choices and lower prices. Do your research. Then choose the college that is suited for your public service career.