How To Create A Happy And Healthy Home Work Space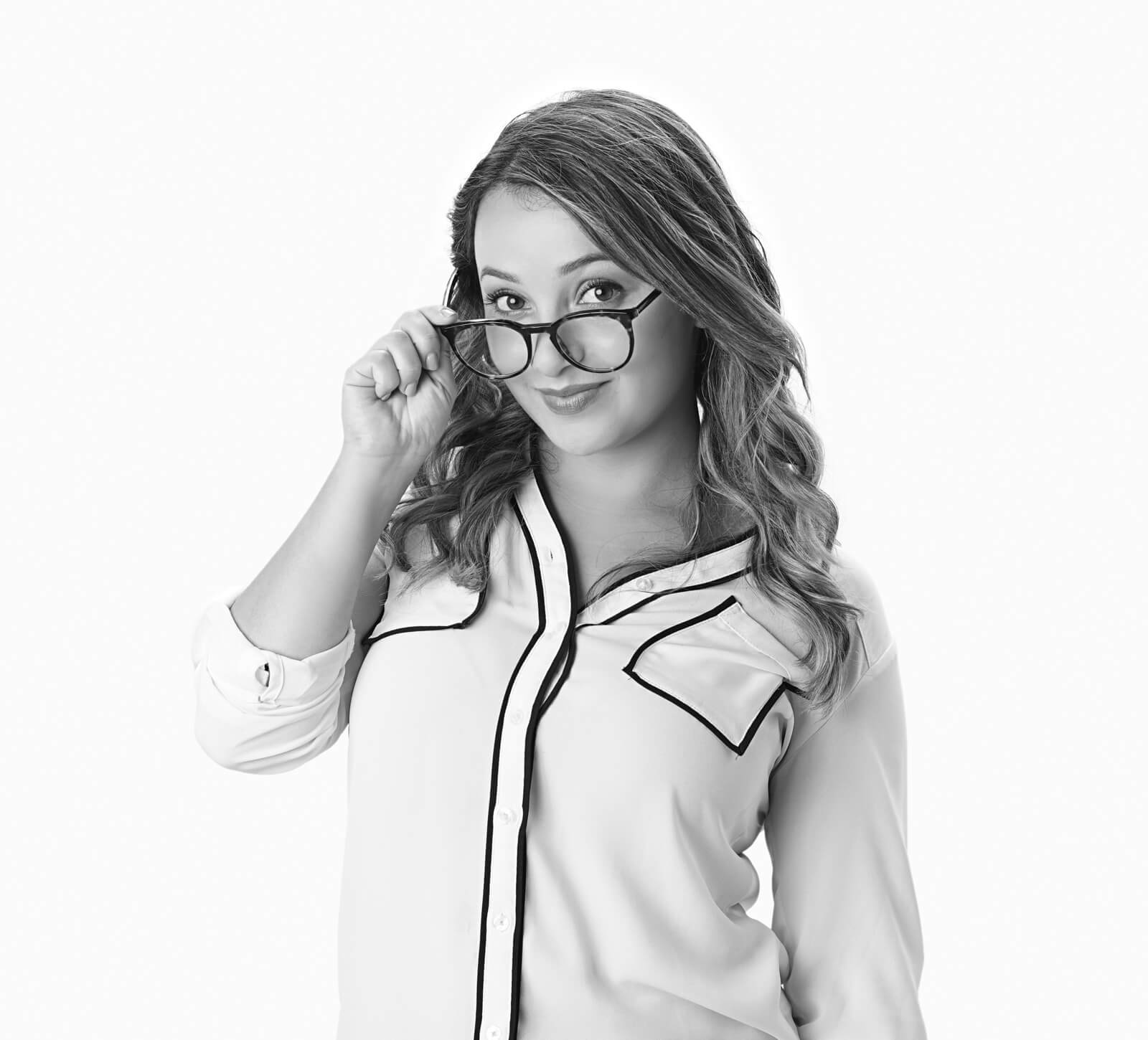 Kiana is a content creator with a passion for writing and all things creative. She loves exploring a diverse collection of topics including personal development, business and wellness. When she's not writing you can find her traveling, going for runs along the San Diego coastline and performing music.
Is your home also your office? Whether COVID-19 has forced you to start working from home or your government job has allowed you to work remotely before the pandemic, it can be stressful to juggle work, kids, and family life under the same roof. 
This is because it's not just your personal and family life you need to think about when you're working in one room and the kids are doing virtual learning in the other. You still need to be able to focus on your career and do your job efficiently and successfully when you're not working in the office. 
As more employees work from home there's been a lot of focus on creating an environment that's healthy for both your mental and physical well-being. 
Here's how to create a workspace that lets you be healthy and productive when you're working from home.
Set Up A Healthy Home And Workspace
The atmosphere has a lot to do with how well you work at home. You'll be able to get more done and stay focused in a comfortable space where you feel energized and free of stress. 
Declutter
A workspace that's orderly and organized can help you stay on track with your job and family life. Extend this organization throughout your home so that everyone benefits. Get rid of clutter and make it a habit for your family to take time each day to tidy up and keep things in order. 
Designated Workspace
Working from your dining room table is less than ideal. You'll have a hard time focusing on your job in the midst of family activities. Having a separate space in your home that's designated for work lets you maintain a good work-life balance. You'll be able to keep work and family life separate and even more importantly you can shut the door at the end of the day and step away from your job.
Natural Lighting
Natural lighting can positively impact your mental and physical health. It also plays a role in balancing the body's circadian rhythm, keeping you alert during the day, and helping you wind down at night for a good sleep. Consider installing skylights or finding other ways to maximize the amount of natural light that comes into your home.
Greenery
Bring a bit of nature indoors when you're creating an intentional workspace in your home. Plants not only brighten any area they also remove toxins, improve air quality, and boost brain function. 
Desk With A View
When you're setting up your home office space, think about where you're putting your desk. Try to avoid cramming your work area into a corner of your home. You'll feel more productive looking at a view than facing a blank wall. If a view isn't possible, put photos and artwork on the walls around you.
Bring Nature Indoors
For some employees, working from home may not allow for a view. If this is the case, there are ways that you can bring nature inside to surround yourself with a peaceful work area:
Create a focal wall using a nature mural.

Use a diffuser with essential oils such as basil and rosemary.

Add a water feature to a corner of your workspace.

Listen to a nature soundtrack, such as a rain shower or the sound of waves.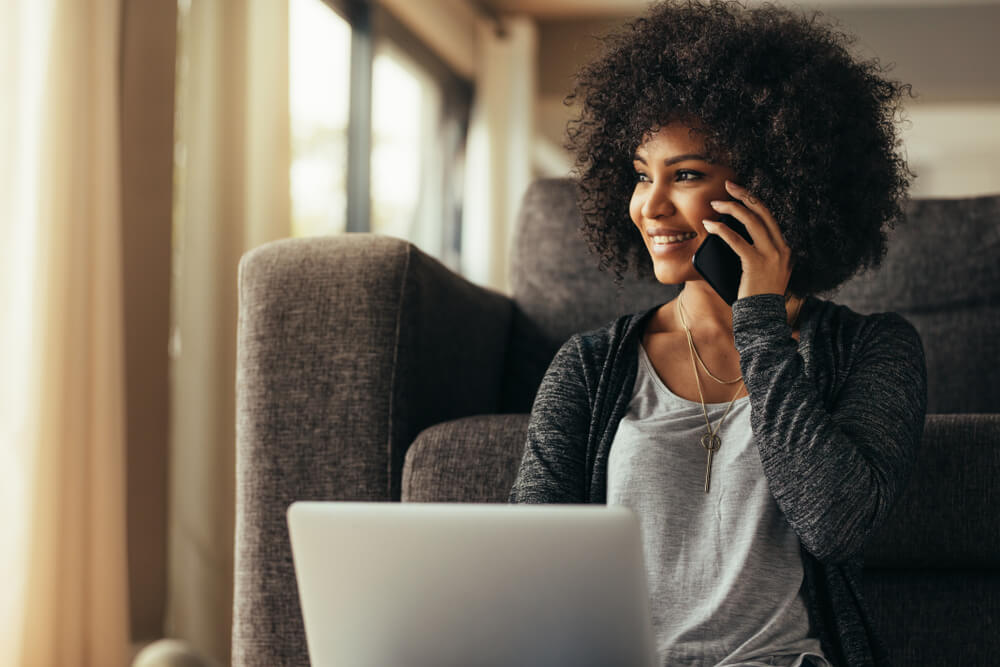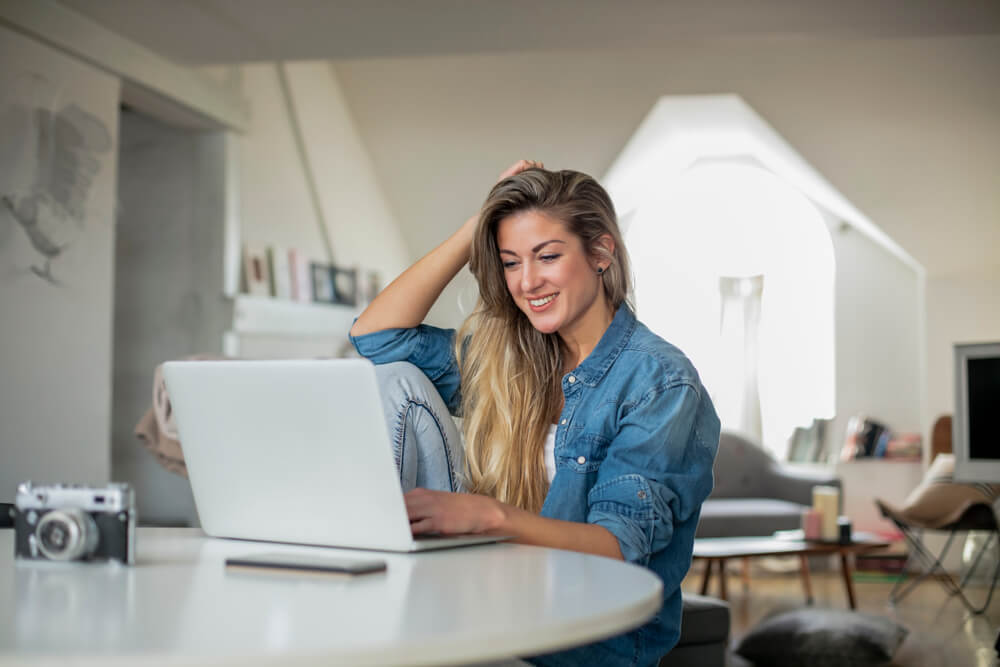 As more employees work from home there's been a lot of focus on creating an environment that's healthy for both your mental and physical well-being.
Noise Reduction
Increase your productivity by listening to music. Invest in high-quality headphones and find a playlist that suits your mood and working style. If you find that you're distracted in your home workspace from other family members or outside sounds, playing white noise can help to minimize these distractions. 
Indoor Air Quality
Working from home means that you're spending even less time outside and more indoors. It's important for your health that you're working in good air quality. Some of the ways that you can improve air quality include air purifiers, humidifiers/dehumidifiers, and adding more plants to your workspace.
Ergonomic Workspace
The more comfortable your workspace is the more efficient and productive you'll be working from home. Invest in your home office with an ergonomic chair and standing desk. Go a step further by designing your workspace with a great sound system, unique art, and anything else that creates a positive office area.
Positive Family Relationships
It's not just your physical space that you need to focus on where you've taken your job home. You also need to pay attention to the relationships with your family. Here a few of the ways you can keep harmony in your household whether it's with your significant other or with your children:
Be realistic. Not everything is going to go according to plan when it comes to work and your family life. Practice being patient with yourself and those you live with. 

Be flexible. Working from home is all about being flexible and knowing when to compromise. Be ready and willing to change to accommodate everyone's schedule and needs.

Open communication. Living and working in the same space with your family relies on communication to keep things running smoothly. Give everyone space to work on their own but remember to come together as a family at the end of the day and leave that work behind.

Find fair resolutions. Situations will no doubt arise where someone in your household is feeling stressed. Learn to communicate effectively to find resolutions.

Practice self-care. It's important to take care of your mental and physical health and

be fit in your life and work

. Exercise, meditation, or a hot bath are all ways you can feel good about yourself and lower your stress.  

Focus on parenting skills. Work-at-home parents have another focus alongside their job. You need to work while being at home with your children during this pandemic. Whether your kids are doing virtual learning at home or going to school for limited hours, you'll need to find ways to make it work. Support your children by listening to their fears and frustrations and acknowledging their individual needs.
Take a look at this visual for more tips about creating a healthy environment when you're working and living in the same space (provided by Rocket Mortgage)

Want new articles before they get published? Subscribe to our Awesome Newsletter.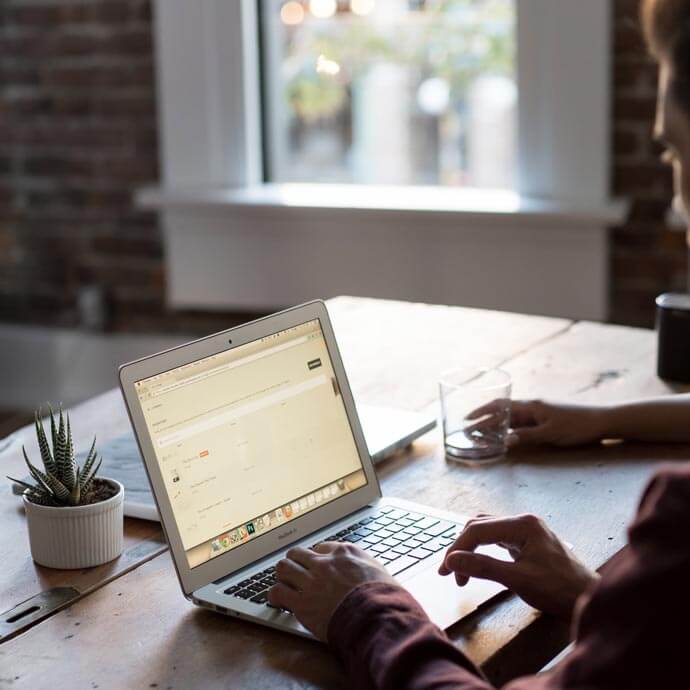 CAREER ADVICE
Advice from top Career specialists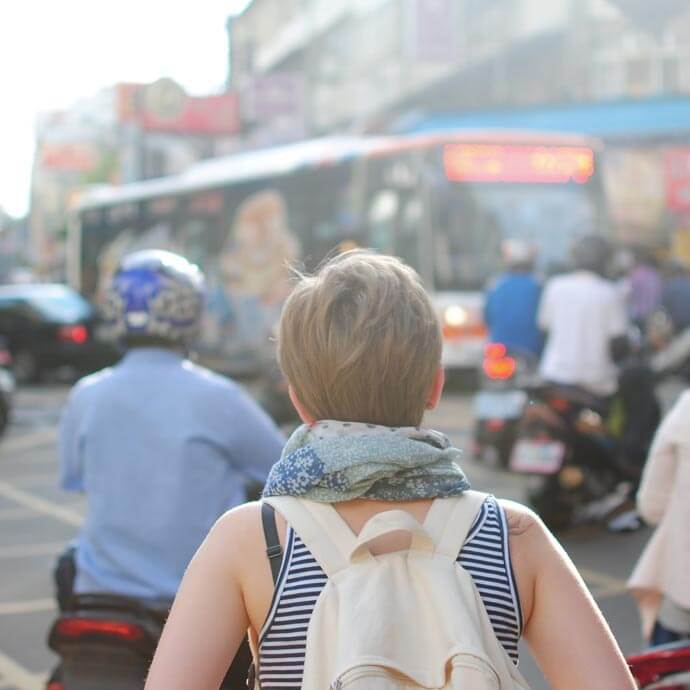 GOV TALK
Articles about the Public Sector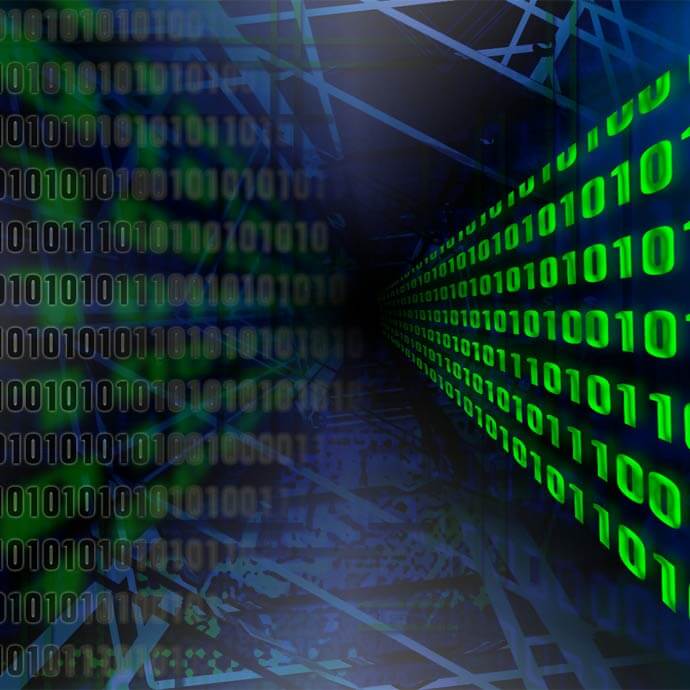 TRENDS
Public Sector Trends