Top 5 Best Practices for HR Data Security to Follow in 2021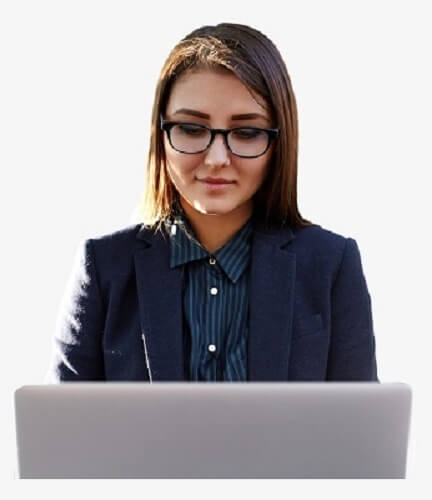 Riya Sander is a Digital Strategist, having 5+ years of experience in the field of Internet Marketing. She is a social media geek, a complete foodie and enjoys trying varied cuisines. A perfect day for her consists of reading her favorite author with a hot cuppa coffee.
Human Resource Management needs data that can be sensitive and personal to employees. Unfortunately, collection of such data and protection of employee information is not accessible for Human Resources departments.
According to GrandViewResearch, the HR analytics market is growing at a compound annual growth rate of 14.2%. The entire analytics industry is a field by investments in data collection and insights.
However, another critical aspect of data collection from employees which is far more challenging is security. HR data security is a significant issue, especially when cyberattacks are becoming more prominent. According to Forbes, there has been a 358% increase in malware attacks in 2020 and a 435% increase in ransomware attacks.
So, you need more reliable HR data security measures to ensure that private and sensitive information of your employees does not fall into the wrong hands. Here, we will discuss some of the best practices that you can use to ensure that the data of your employees remain secure from cyber attacks.
Access & Authentications
Modern-day businesses use several third-party services for data analytics, insights into employee performance, data management, and others. However, these services do need access to vital user information. So, you will need reliable user access and an authentication policy in force.
Such policies will also need advanced authentication and validation technologies that ensure the access request is valid. In addition, it helps prevent malicious attacks and protects data from exposure to ransomware attacks.
Multi-factor authentications are one such approach that you can use for the validation of user access. It adds an extra layer of protection by allowing the users to validate their identity through different mediums like SMS, short pin, authenticator apps, tokens, and others.
Two-factor authentication is one of the most commonly used types of multi-factor authentication approach that allows your users to validate identity through a one-time password (OTP). Users receive an OTP through notification or SMS on their device, which they can enter into the application for authentication of their identity.
The next step is to ensure that the data is encrypted, anonymous even if someone gets access through malicious injection.
Granular Encryption
Protecting sensitive data needs high-end encryption at a granular level. Take an example of a hacker gaining access to your server through malicious injection. Encrypted data will not be readable for hackers to leverage for fraudulent activities.
So, how can you encrypt data on a granular level?
The best way to ensure encryption at a granular level is by installing an SSL certificate. This is an approach to encrypt the data by scrambling the information. For example, SSL or Secure Socket Layer uses cryptographic encryption to encrypt the data exchanged between any browser and a user's device.
It is also cost-effective for your HR department as you can easily find a cheap SSL certificate in the market. Encryption is a great way to ensure that the data stays hidden, but a more comprehensive way will be to restrict access to a closed group of people.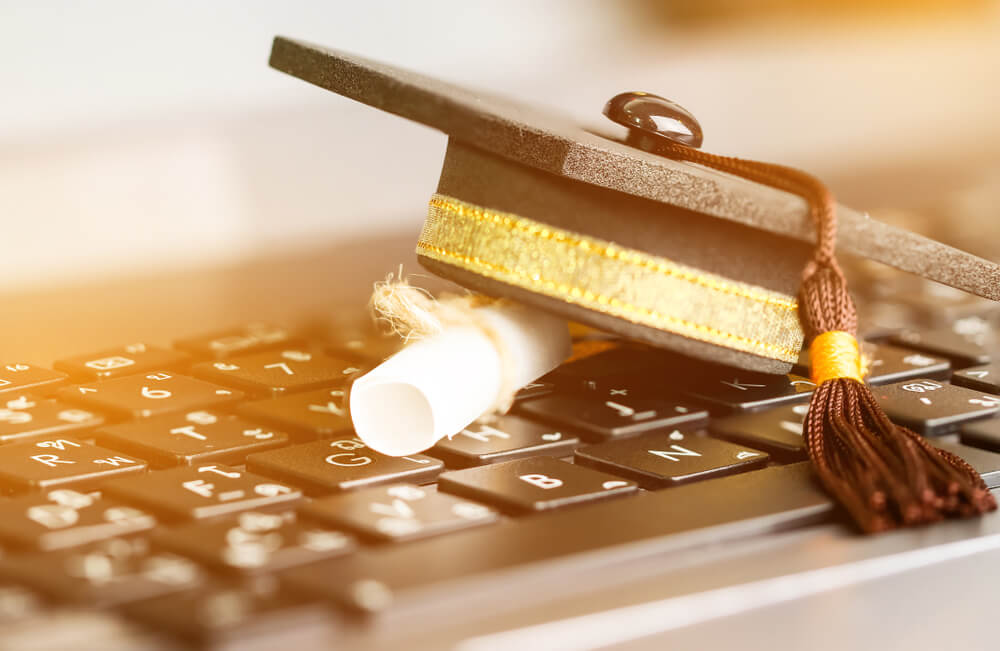 Wondering how to achieve HR data security for your organization? Here are some of the best practices to follow for enhanced data security for your business.
Restricted Access
To ensure better HR data security, you can create a policy on who can access data. For this, you will have to identify key stakeholders and people who will need regular access to the data. Once you have the list ready for people, you want to share the data create unique IDs, and generate private keys for access.
This is an approach that you can use with encryption technologies with two sets of security keys. One key will encrypt the data, and the other will decrypt the data for access. However, you will need an elaborate training program for your employees for using encryption technologies.
However, it is not limited to encryptions, and you can leverage training to help remote employees ensure secure access to data.
Employee Training
Due to the pandemic, many HR managers and departments had to handle the problems of several remote working employees. According to a study called "The Cybersecurity Pandora's Box of Remote Work," 48% of remote working employees across the US saw several phishing attacks in the first six months.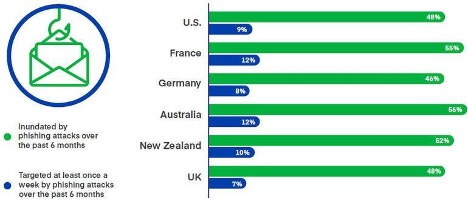 How remote working poses security risks for your organization – TechRepublic
With elaborate training regarding security practices, you can help these employees protect their data. One of the most effective ways to ensure HR data security for remote working employees will be to train them to use a VPN or Virtual Private Network.
You can also hire premium VPN services from vendors for the entire organization and train employees to use them at their home network. But, of course, you will need a dedicated team at the organization for all this training, security planning, and integration.
Dedicated Security Team
Every organization has a cybersecurity team that helps formulate security policies, train different employees, and establish secure data access. In addition, the HR department can integrate cybersecurity teams for specific policies related to data access, analysis, encryptions, and authentication.
Another aspect that you need to consider for HR data security is allocating resources for such integrations. Although there will be a dedicated cybersecurity team for specific human resource policies, you will need tools and software.
Here are some of the tools and software that you can use,
Bambee is an HR management tool that allows you to set compliance and security policies for employees.
CoAdvantage- A tool that will help you improve workplace safety and security through training modules for enhanced compliance
Sapling allows the management of data across the workplace, whether on-site or remote, with enhanced security.
factoHR is a robust, plug-n-play HCM solution that offers configurable workflows for every HR operation with ensured compliance and data security at every stage.
Conclusion
As an HR manager, protecting employee data is quintessential for your organization, especially when several key employees at different hierarchical levels of the organization structure hold important data of business activities.
Losing such data to malicious attacks can mean exposing critical business information to hackers who exploit it for extortions and fraudulent activities. Leveraging the best practices we discussed here will enable you to improve the HR data security for your organization.
Want new articles before they get published? Subscribe to our Awesome Newsletter.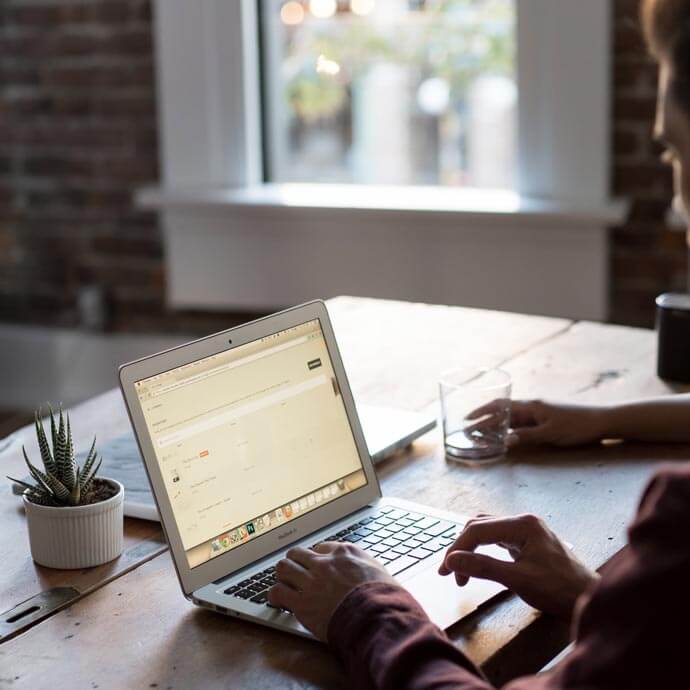 CAREER ADVICE
Advice from top Career specialists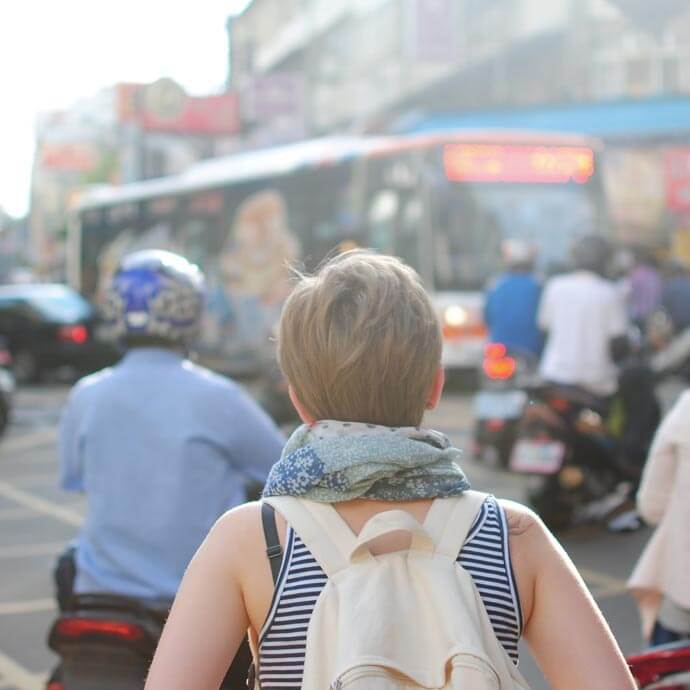 GOV TALK
Articles about the Public Sector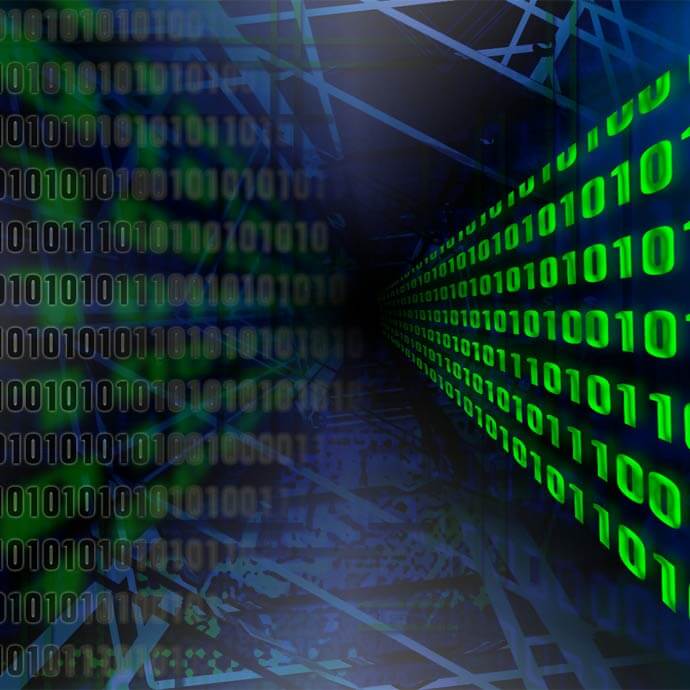 TRENDS
Public Sector Trends