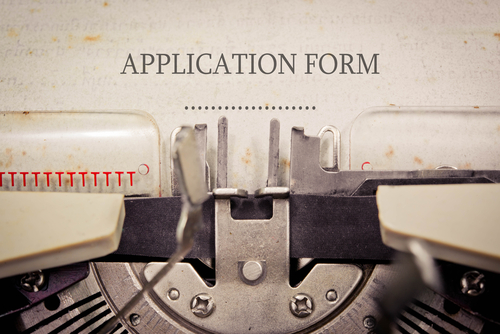 How do you apply for a federal job? Many people go straight to USAJOBS.gov and start searching for jobs they might like. They look at the Duties section of the Vacancy Announcement and say to themselves, "I can do that." Then they apply. These same folks upload their two-page corporate résumé, and use it to submit their application package. Some people answer the questionnaire and some don't. With everything in place that works in the private sector, they wait and wait. Nothing happens. Nothing will ever happen because this is NOT the way to apply for a federal job.
The federal job application is nothing like a corporate one. Developing a competitive federal application package takes 12-15 hours, and sometimes as many as 20. It requires your federal résumé to be customized to match information in the Vacancy Announcement for each federal job for which you apply. (To learn more about analyzing a federal Vacancy Announcement, refer to previous post, Find Your Federal Job Fit. It may surprise you to learn that a federal résumé can be as long as six pages, sometimes longer.
USAJOBS allows for five résumés. Since most agencies want you to submit your application using the résumé builder, an excellent practice will be to have a well-written résumé as "Résumé #1." Résumé #1 can contain your basic information, but it must not be used to apply for a federal job. Instead, duplicate Résumé #1, then customize the duplicated résumé with the specialized experience, KSAs, and competencies reflected in the Vacancy Announcement and questionnaire.
It's important to note that that your résumé can be removed from the USAJOBS résumé site as soon as you verify that it has been accepted into the application system. Post it, then return to the application site to double check that your résumé (and supporting documents) have been uploaded. When you confirm that it's there, remove the résumé from USAJOBS to make room for the next one.
Before deleting this résumé, create a "job search library," and save it there. On the USAJOBS site click on the "Edit" function, then click the "Review and Finish" link. Highlight, copy, and paste that information into a Word document. Save it along with the Vacancy Announcement (again in Word) to your federal job search library. Give the file a name that makes it easy to locate.
Creating a job search library is important because comparable jobs require similar experience. After your résumé has been customized, you can use the same information on other résumés. It's also important to have your résumé and the Vacancy Announcement available to prepare for your interview.
Follow this process each time you apply for a federal job – avoid the temptation to try to find a shortcut. Federal job searchers are hungry for a job; that hunger drives competition. Be sure to connect with your own competitive spirit, so you, too, do everything possible to succeed.
As previously stated, the federal job search process is nothing like corporate. As complex as this approach might sound, it works. Serious federal job searchers will want to check it out. This time your wait won't go on and on because this is the way to apply for a federal job.
Karol Taylor is a retired fed and Career Counselor who helps people get federal jobs. She is the coauthor of Find Your Federal Job Fit and Guide to America's Federal Jobs, 4th ed. Karol can be reached at karol@tayloryourcareer.com