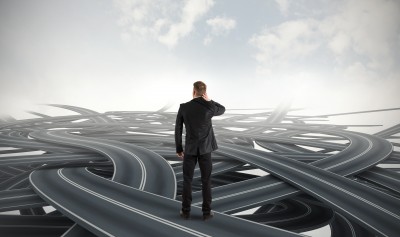 You have reached your senior year of college, and there's basically no turning back now when it comes to your major. But what if the career you thought was perfect for you at the outset of college is not really an option anymore?
In today's day and age, college students often find themselves in this situation because of many different factors. Maybe your opinions and life goals have changed throughout your tenure in college. Or the job you thought you wanted has been made obsolete because of advances in technology. It may even be that there just isn't as much opportunity for advancement in that field as you once thought there was. Whatever the case, the time has come for you to take another serious look at what career paths both interest you and fit with your major. Here are some ideas on how to get started.
Do a Personal Examination
What are the things that interest you the most? What do you strongly believe in? What type of field might actually give you the opportunity to enjoy your job? Try to go into your personal examination with a blank slate so you can answer these and other related questions completely honestly. That's the only way this part of the process will work. Quizzes offered by sites like Princeton Review and AOL Jobs can also help serve as a guide. Once you have your honest answers, you can start to try and figure out what fields you might be interested in. From there, you can narrow it down to jobs in that field that fit your major.
Do Research Instead of Just Assuming
Once you have a list of niches and possible jobs, it's time to do some research to see if these are feasible options for you upon graduation. Don't just make an assumption one way or the other. If you do, you may end up spending valuable time following up on a career that you can't currently attain, or even worse – tossing out a dream career that you thought was impossible, but really is right there for the taking. As you know, there is a tremendous amount of information available online on pretty much any topic imaginable, so that's a great place to start. Just make sure you do your research using reputable sources like CareerQA.com, which will provide you with valuable information on many different career paths.
Consider Government Work
For some reason, most people have never even given serious thought to working for the government. But government work spans such a large spectrum that you may be able to find a job that fits virtually any college major, including yours. Working for Uncle Sam also offers plenty of great perks that working in the private sector does not. For example, government employees enjoy great healthcare benefits, with lots of different options to choose from. Government workers also have way more job security than employees in the private sector, which now more than ever should be very enticing. Add that to the great retirement benefits and increased vacation days that government workers get, and you definitely should give serious thought to working for your country. If you're interested, take a look at Careers in Government's Job Search.