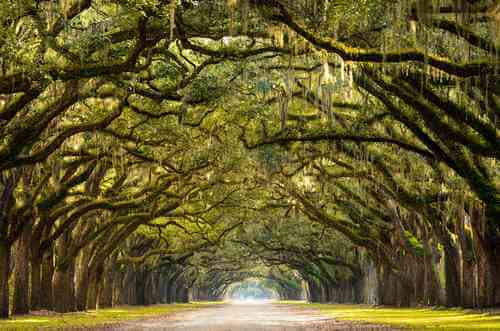 Ingredients for a successful career path: networking, communications, and developing subject matter expertise
In reflecting over the span of my career in government (and in the private sector) I have come to a recognition that are several valuable elements for reaching you career goals. These include:  1) being able to network and build relationships; 2) having to the ability to effectively write and speak; and 3) to be able to dedicate yourself to learning and developing an expertise on key issues, concepts, and policies encompassing your work.
When I first came to Washington, DC I had just finished graduate school and like most others, I was uncertain what my career future would hold. I began going to events in my areas of interest, national security and foreign affairs to build relationships that might guide me. Fortunately, at one gathering, I was introduced to a soon to be mentor, the late General Daniel O. Graham. General Graham was a decorated war veteran and was former Deputy Director of the Central Intelligence Agency (CIA), and former Director of the Defense Intelligence Agency (DIA). He was really connected and a brilliant man. I engulfed myself in learning all I could about his special High Frontier project of creating a Strategic Defense Initiative. As soon as I was able, I volunteered to write several articles for him that were published. He appreciatively took me under his wing and introduced me to a next step in my career and my first job in government, working at The Voice of America.
With a strong recommendation from General Graham, I was able to obtain a position as Special Assistant to The Director of the Voice of America (VOA).  VOA was the arm of the US Government responsible to sharing American values and virtues with the rest of the world in the war of ideas. As editor of the internal VOA newsletter, and as a speechwriter, I learned and wrote about information dissemination issues and also about the cultural aspects of the many listeners of VOA across the world. This was the time of the Iron Curtain and there was no internet nor cell phones. Most of the communications were done via short wave radio broadcasts that were often the subject of jamming.  It quickly became useful serving as a subject matter expert (SME) on these issues and the knowledge I shared opened up new doors with other parts of government, including Congress.
When my political appointment to VOA was about to end due to a new incoming administration, I encountered my next employer at a meeting, the late Senator Arlen Specter. I recall that he liked my academic background from the University of Chicago and asked me a few minutes after he met me, "can you write?"  I said yes and soon took the role of a legislative assistant on national security, international, tech, and other issues.  On my second day working in the US Senate, the Senator asked me to write legislation that he planned to introduce the following day.  I first was in a state of panic but thereafter calmed down and began to draw on my network of relationships I had built around town. Because of their help. I was able to research and compose legislative language despite my lack of experience. It was introduced and passed. Not a bad start for a job and for the next six years I learned components of issues, policies.  I began to write more than all my work in college and graduate school combined including composing the direct mail for two of the Senator's reelection campaigns. I also gained good public speaking abilities by regularly addressing constituents (often when he was called to vote or had a conflict come up).  I spend 12 to 14 hours a day working but it was worth it.  I highly recommend to anyone interested in either a career in public service or for that matter industry, that they spend time working on "The Hill." It is intense but you will expand your insights, knowledge base on issues, and you also may also discover how Washington really works!
My next term in government was following the tragedy of 9/11. I had received a call from a friend in my now larger network if I would be interested in being part of a "start-up". That start-up turned out to be the Department of Homeland Security (DHS). As one of the first persons hired, I helped set up the Office of Legislative Affairs and later assumed the role of the Director of Legislative Affairs of the only newly created major component of DHS, The Science & Technology Directorate. In my role in government affairs, I had to keep abreast of policies, programs, budgets and issues. But I also had to understand technologies to counter chemical, biological, radiation, and explosive threats (CBRNE), and learn about cybersecurity and interoperable communications.  When you interact daily with some of the top scientists and homeland security experts, you really are in a position to learn. It is like being in a class with top professors in their fields (whom often disagree) but was stimulating to the brain and I learned a lot.
After I left DHS several years later for the private sector, I kept my government networks active and continued to build my subject matter expertise on technology and policy topics. In the last couple of years alone, I have written over 100 articles and have been a featured speaker at many conferences on homeland security, cybersecurity, and emerging tech. Whether or not I stay in the private sector in my current role as a senior executive for government relations & marketing, I will continue to build my network (now an increasingly digital one) and share via writing and speaking, my thought leadership/expertise. And, I can personally attest, that networking, communications, and developing subject matter expertise are all key ingredients for the pursuit of any career path.