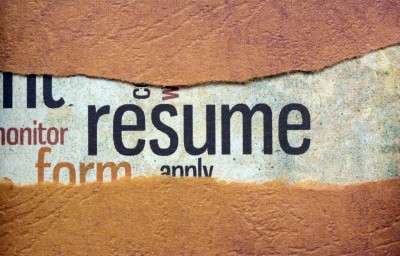 Storytelling is making a comeback! Most everywhere we look these days we are seeing the question…"What's your story?" From advertisers selling their products to talk show hosts featuring segments surrounding storytelling. Why, even the career space is falling in line advising candidates to pitch "their story" to hiring leaders. But before you embark on this current trend, a few tips will make the difference between having your "resume story" read vs. being tossed aside as a daunting manuscript of ho-hum words on paper.
#1 Snapshot of Success vs. Novel.  Perhaps the most frequently asked question is, "How long should my resume be?" I am of the school that less is more however you may have a long story to tell. Keep in mind your resume is to entice and persuade an action from the recruiter or hiring. You are motivating her to pick up the phone to call you. You need not divulge the entire plot of your story in your resume. You do need to create an outline highlighting key points, attributes, and a footprint of your career.
If you must go with a three-page resume (or longer), be sure that page one is the synopsis. You can submit page one as a stand-alone and later include pages two and three for the in-person meetings. This resume format is called a "Hybrid" and one that offers the job seekers options. The Hybrid resume is making waves for functionality, versatility, and affordability.
#2 Cover Sheet is your Book Jacket. Cover letters are becoming leaner and leaner.  Much like the jacket of a best seller, the cover letter must offer something attractive to the employer. No, your photo need not be splashed across your page, however graphics do help. Good examples include timelines, bar graphs, pie charts, and other images that tell your story in a photo. When images are used, they should convey your skills as an industry brand along with one or two of your successes, making it easy for the hiring leader to pick up the phone to call.
#3 Web links and Social Media.  Offering your professional social media links and online branding profile links should be included in your marketing strategy. While the ideal scenario is to offer additional information via these links, it may not always be realistic, especially in positions/industries where you may have worked on classified projects.  If Top Secret, classified information, or confidentiality agreements are at stake, indicate a simple bullet point indicating, "information considered sensitive."
#4 Story Title and Sub-Title. As every story has a title and sub-title, so should your marketing information.  Your story title is simply what you are most known for by industry peers, colleagues, and business partners. Think about your story title actually fitting on a book cover. If it doesn't fit, cut back on verbiage.  Story titles can be as simple as "Professional Actions—Fiscally Exceptional Results."
Telling your career story in 4-Easy Steps can make a difference in the final chapter of your job hunt!