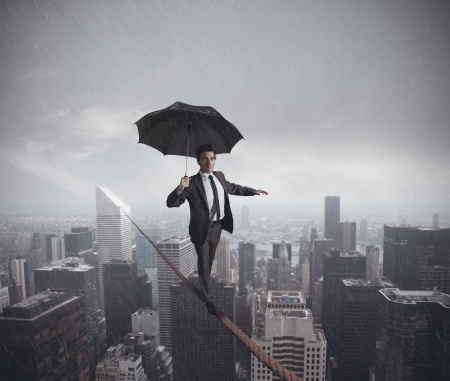 Walk the halls of government today and you'll feel as though you've been transported back in time. You'll observe hierarchical, siloed organizational structures that date back to the era of black and white television, antiquated IT systems, and service delivery models driven by bureaucracy instead of citizen needs. You'll also find that legacy thinking still permeates the way many agencies hire, fire, pay, and promote their employees—which can serve as a deterrent to attracting the next generation of workers to the ranks of government. The way government operates is largely an anachronism of a bygone era.
New technologies are already calling into question some long-established ways of operating in both the public and private sector. Consider some of the new forces that have come into play:
The rise of the mobile worker: Mobile technologies make it easier for workers to stay connected to the office—whether they're in the field, telecommuting from home, or working a flexible schedule.
Tapping the power of the crowd: The ability to outsource work to contributors just around the corner—or even halfway around the world—is now possible thanks to new crowdsourcing platforms.
The blurring of the physical and digital worlds: Technologies such as augmented reality (think Google Glass) hold the potential for revolutionizing the way employees in the field learn, think, and act, helping them work more effectively and acquire relevant knowledge more rapidly than previously possible.
The emergence of talent clouds: New pools of independent workers accessed through the Web and hired by the project, task, or hour are emerging as a legitimate resource for important workplace skills.
The rise of automation: As drones and other unmanned systems are adopted by government agencies, these systems will change how a variety of work gets done, from disaster relief and emergency response to surveying and inspecting resources and infrastructure.
For the public sector, getting work done will increasingly depend on the kinds of technologies that enable governments to reengineer both the physical workplace and the agency organizational chart. Given the huge gap between past practices and current and future needs, incremental change may not be enough. To become a choice employer among the emerging workforce, government should appeal to younger workers' expectations of a social, flexible, purposeful, and technologically modern work environment. This transformation will require fundamentally rethinking how, where, and when work gets done, and by whom. These changes won't be easy, but they are necessary.
To read more about the future of government work, see Deloitte University Press' Government's Talent Factor collection.