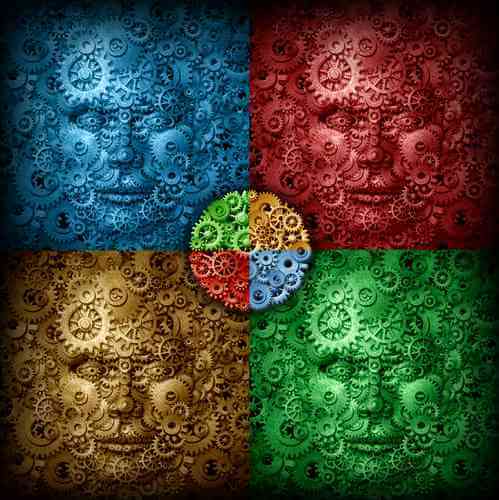 State agencies of every order use their power and budgets to contract others to do their work. These budgets shrink considerably when they are used for services like behavioral healthcare for children. In the case of adult services, the struggle as a state contractor is even greater.
Laura (name changed for privacy), a veteran social worker, works at an adult services agency in Canyon County in the state of Idaho. As a Targeted Services Coordinator/Plan Developer, Laura works billable hours as a state contractor creating Individual Support Plans (ISP) for her clients.
The creation of these ISPs involves a list of duties that begins with receiving what Laura terms an eligibility packet from the Idaho Center for Disability Evaluations. At the ICDE, individuals are assessed for their eligibility to receive services through Medicaid and through the various agencies throughout the state, and are put on the Scale of Independent Behavior-Revised (SIB-r).
During this time, the client is also assessed in terms of his needs, such as living arrangements, communication needs (devices), assistance with bathing, cooking, eating. All this data is input into a computer program, and a budget is provided to Laura and her agency.
The budget takes into account all these assessments as well as medical needs such as seizure activity , any mental health issues (as these are separate from developmental and/or intellectual disabilities — it is a popular misconception that they are the same), and the age of the client.
After Laura and her agency receive these eligibility packets and budget allocations, they begin the plan development process. This starts with a Person-Centered Planning meeting, which isn't counted among all the budgeted hours for which Laura and her coworkers are reimbursed by the state. They are allotted just six reimbursable hours to develop each ISP, yet this includes:
Reviewing and distributing the eligibility packet — 1.5 hours
PCP preparation (but not the meeting itself) — 0.5 hours
Writing the ISP — 4 hours
Submitting the ISP — 0.5 hours
Distributing the ISP — 0.5 hours
Writing the assessment — 2 hours
That's if everything goes smoothly. There are times when Laura must appeal budget decisions — i.e. she must fight the state with whom she contracts for more hours and more funding for a participant. She might also be faced with a physician or other provider who makes errors in inputting information. If there are changes in the services needed for a participant, this adds to the hours spent on developing a plan. Typically, plan development takes 10 hours per participant; Laura has spent upwards of 40 hours on one plan. Again, she receives reimbursement from the state for just six of those hours.
Once the planning process is over, Laura's job doesn't stop. The Plan Developer part of her title drops off, and she becomes the Targeted Services Coordinator for her participants. The large paper file she must maintain for each client grows as she completes reviews of progress made, as well as reviews of the assessments made by members of her team.
Because Laura's agency is a private contractor with a state agency, Idaho Health and Welfare, and she and her colleagues are reimbursed through Medicaid funds.
Laura received her B.A. in social work nearly 20 years ago, but has been working for this agency for six years. Going into micro social work wasn't Laura's goal right out of college. She wished to become a lobbyist. However, things change, and Laura now works as a TSC and an advocate in her own way.
Because of the misconception that exists among the community, and even within the government provided the budget for Laura's participants, she sometimes spends hours appealing for the funding for them to receive basic needs. "I have to advocate monthly, if not more, for the participants I work with," she states.
Idaho doesn't have the budgeting problems Rhode Island does, but as with every budget, Laura and her colleagues are subject to the allocation decisions of policy makers. It is working within these budget constraints which is one of the most challenging aspects of Laura's job as a government contractor. However, even the tough days are rewarding. She "provid(es) peace to families who want to make sure their loved ones are being taken care, and they are doing what they want in their lives."