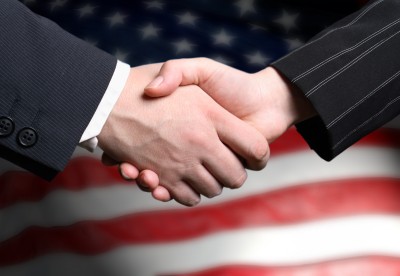 Public-Private Partnerships is a phrase that is often overused and under supplied.  In today's economic environment, I have found that genuine partnerships are needed to achieve the return of investment, time, and energy for both the private and public sectors.  Building a community, revitalizing a downtown, and creating a special place, is difficult work.  Cities can grow or change by choice or chance.   We all would prefer the route of choice and design.  This requires true public-private partnerships with demonstrated commitments, skin in the game, and a clear and unwavering focus of the desired future. 
The public sector must provide the vision, the business plan, and the needed infrastructure investments that will support the development.  Cities must create predictability for those who chose to invest in their communities.  Additionally, cities can assemble properties for public amenities, often times leaving behind remnant pieces or surplus land that can then be developed by the private sector as part of a larger development.  The private sector must provide the expertise and capital necessary to create the vertical development that animates the downtown or the neighborhood.   Developers must embrace the community's vision if supported by the market.  Development must be based upon what people love about their community.  It doesn't mean avoiding changes, rather anchoring changes in the essential character of the community, which will be supported longer and with greater emphasis.  There is so much more than can be said or promoted about the development tools that are available to public and private entities than can be raised in this limited space.
From the perspective of a city manager and someone who is passionate about creating unique sustainable places, so much of what local governments care about, what they are responsible for, what business and residents want or need, are the result of how we develop and occupy real estate.  The best development; the ones that provide the greatest return of investment; are those that are entwined with public-private partnerships.