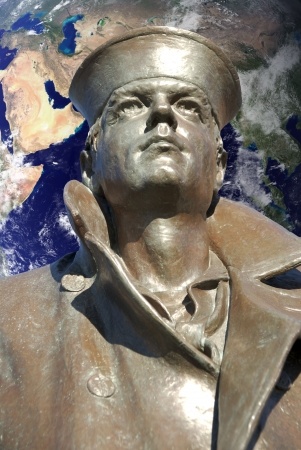 In recent months, there has been a noticeable increase of former military leaders flooding the job market.  They are either returning from duty or deciding to make a change in careers.  If you fall into either of these scenarios, knowing your transitional career title may help improve your success rate in securing permanent or new employment.
Knowing how your military titles translate into civilian titles is key in opening the interview doors.   In some instances you may even choose to change your military title completely on your resume. For example, if you were a Senior Chief in the military, you may consider changing your title to Operations Manager or Senior Advisor.
Listed below is a snapshot of transitional military titles converted to civilian. This is a guide and is to be referenced as one.
General Officer — Senior Director or Managing Director
Grade Officer — Program Director/Manager
Company Grade Officer — Manager/Project Manager/Process Manager
Warrant Officer — Technical Manager/Specialist of Technical Services
Senior Chief — Operations Manager/Sr. Operations Manager
Platoon Sergeant — Supervisor
Squad Leader — First Level Supervisor
Assistant Squad Leader — First Level Leader/Assistant Leader
Crew Member — Individual Contributor
Keep in mind that the size of civilian company will also determine your civilian job title of the position you are seeking. For example, you may have been a General Officer in the military, but your span of responsibility including number of direct reports, number of individuals in the division and budgetary requirements may align with a Vice President title in a small firm.
Titles alone can be misleading however conducting thorough research on the company will afford you a right-fit as you target your next position.
Once you determine the right-fit position, you are encouraged to research the company culture. Do the company's ideals, values, and leadership competencies align with yours? Is the company in birth/growth phase or maintenance/decline? Is it a matrix organization? Does the organization share similar methodologies as your own? Learning the culture of an organization is just as important as aligning with the correct position.
Pay attention to the branding of the company by assessing the website. Look at the colors used, the content of information, the position descriptions, and mission statement. Everything you need to fully understand the company culture is communicated through these avenues. If you are unsure of your own cultural fit, you may want to tap into your own personal branding, behavioral competencies, and determine your mission statement. Once these key components are realized, your task of aligning with a right-fit organization will become seamless.
You can also tap your network and expand your network through social media by reading posts, engaging in dialogue, and getting to know employees of the companies that capture your interest.
Becoming aware of key areas as a candidate is equally as important as the interviewer conducting research on you. Keep this in mind as you set forth on your next steps towards your civilian career change.  You can attain your goals with proper planning, a confidante, career coach, and strategist in your corner!