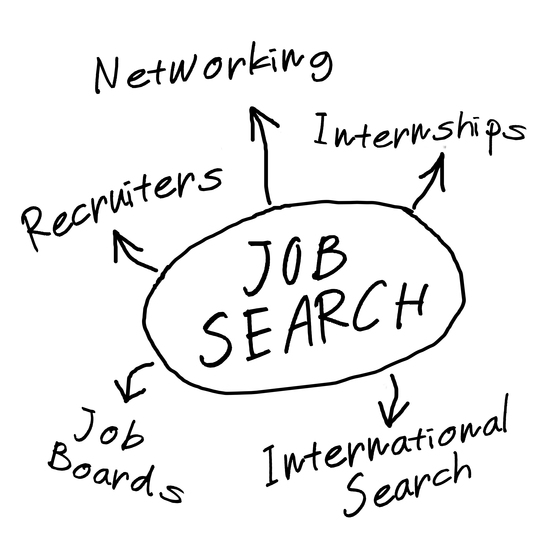 In August of 2002, I was somewhat unsure of the direction I was going to take my career, and my life.  I had recently graduated from the University of New Hampshire with my MPA.  I had also just completed my work study program with the Social Security Administration.  Not sure what local government had to offer, I accepted a position in the Andover, Massachusetts, Town Manager's Office. Today, I am still a local government manager.
Internships are a unique way to build skills, develop a knowledge base or expertise, but also a way to find your likes and dislikes in something you may do for the next 20-30 years.  The impact the six months in Andover has had on my life cannot be measured. I received the type of real life training I could never get in a classroom.  I worked hand in hand with senior level managers evaluating policy, cultivating relationships, and developing a knowledge base that is difficult to attain in any other way.  The right internship, will not only allow you to share in the successes of an organization but also its failures, which in itself is a great learning exercise.
As we continue on a trend in many states where there are not enough people to fill the vacancies of the many long term retiring managers, we need to open up and find ways to recruit and retain more young professionals to public sector management of all forms.  One of the real difficulties I see is that the limited resources we have at many levels, particularly local governments, make it difficult to expose individuals' fresh out of management programs to witness the true benefits of what we do.
I try to imagine what I would be doing or where I would be had I not accepted that internship.  I can't imagine I would be doing anything that would make me happier than I am today (maybe being at stay at home dad with my two daughters).  I have been blessed to work in a place where you can see and feel the projects you work on, and the impact it has on a community in both the short and long terms.
We are at a critical point at all levels of government.  Our pressures are going to be increasing, our services in greater demand, and the desire to pay for them weakened.  Without experienced career professionals our country's ability to meet this obligation will be jeopardized. To meet this challenge we must market the beauty of our culture, and be willing to seek out our successors. I realized this after I spoke to a group of college students preparing for graduate school. If I could have some one on one time with them, they would fall in love with this work.  I am more motivated now,   seeing the need to re-invigorate people into this aspect of public service for a career.  The solution is simple.  Selling one intern at a time and through this exercise change lives!
For those of you who have the budgetary capacity, and the desire to develop and train the next generation, the internship is that opportunity.  I have encountered many managers over the years and thought he/she would make the ultimate real life professor.  The opportunity to realize that relationship may be closer and easier to attain.  If you have been considering developing that intern ship program, or currently have one in place, keep it going.  You are doing your profession and incredible service.
If you are a recent graduate or someone looking to make a transition, the right internship could be your life changing experience.  It's normal to have hesitation as internships can be quite a commitment.  I will share one last thought from my wife's grandmother who recently passed away.  When she was younger, my wife was a picky eater, and to get her to at least taste things she would say "try it, you might be in for a surprise."  So might your next intern or internship!